Soaking dried beans for a few hours makes sense. Why? The cooking time is reduced, the consistency of the cooked beans is firmer and not mealy. In addition, some of the hard-to-digest ingredients pass into the soaking water and can be thrown away with it.
Beans and other legumes such as peas, chickpeas and lentils should therefore not be cooked in the water in which they were soaked.
It is good to change the water once or twice during soaking.
Another advantage of soaking is that the beans increase their weight and volume by up to 200%. Thus, 200 grams of soaked beans have the same amount of calories as 100 grams of dried. It is only water, which makes us feel more satiated, but, as we all know, the eye eats with us.
Tip: Lightly salted water can be used for soaking. It enhances the flavor of the beans.
How long should beans be soaked?
This can not be said in general, it depends on the particular bean and its size. Longer is better in any case, it also does not matter if even small beans are soaked for 24 hours.
Can different types of beans be soaked and cooked together?
Yes, then the soaking and cooking time depends on the largest type of bean. That's what I did with the beans in the picture above. Despite the long cooking time because of the white giants, even the small adzuki's still had a good consistency and didn't get too soft.
How can soaked beans be stored?
In the refrigerator for a day or two. Freezing is also possible, so beans can be soaked in stock. This is what I did with the beans shown here.
Soaking adzuki beans
Size (dried): 5 to 9 millimeters
Minimum soaking time: 8 hours
100 g of beans weigh after soaking: 180 g
Soaking pinto beans
Size (dried): 8 to 14 millimeters
Minimum soaking time: 12 hours
100 g of beans weigh after soaking: 190 g
How to soak kidney beans
Size (dried): 9 to 15 millimeters
Minimum soaking time: 12 hours
100 g of beans weigh after soaking: 204 g
Soaking giant white beans
Size (dried): 15 to 20 millimeters
Minimum soaking time: 24 hours
100 g of beans weigh after soaking: 220 g
How to soak dutch brown beans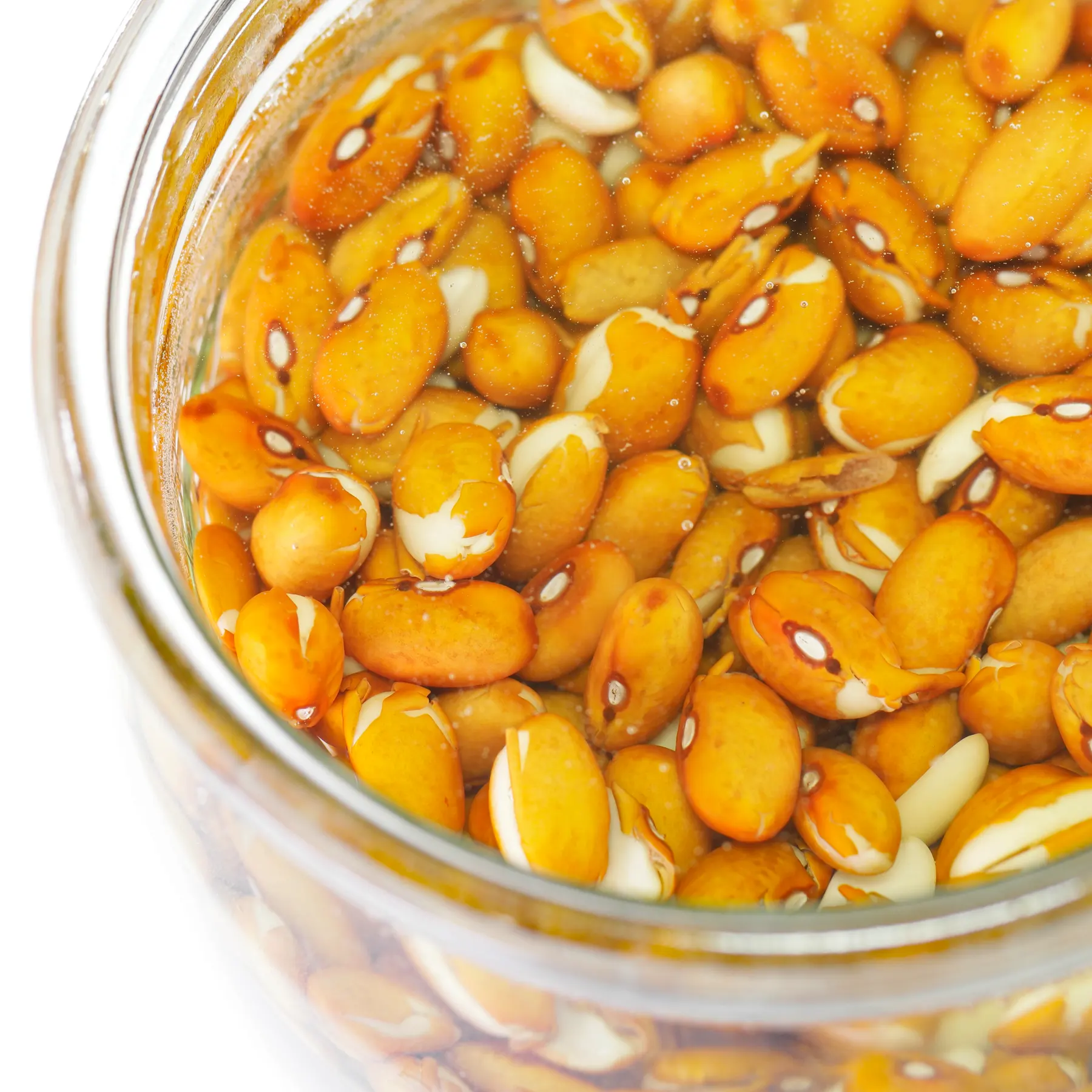 Size (dried): 10 to 15 millimeters
Minimum soaking time: 12 hours
100 g of beans weigh after soaking: 190 g
How to soak runner beans
Size (dried): 15 to 25 millimeters
Minimum soaking time: 12 hours
100 g of beans weigh after soaking: 208 g
How to soak soy beans
Size (dried): 8 to 15 millimeters
Minimum soaking time: 12 hours
100 g of beans weigh after soaking: 230 g