Black Locust (Robinia pseudoacacia) is a tree belonging to the legume family (Fabaceae) that is also known as the False Acacia. It can grow up to 30 meters high and shows its white flowers from late spring to summer.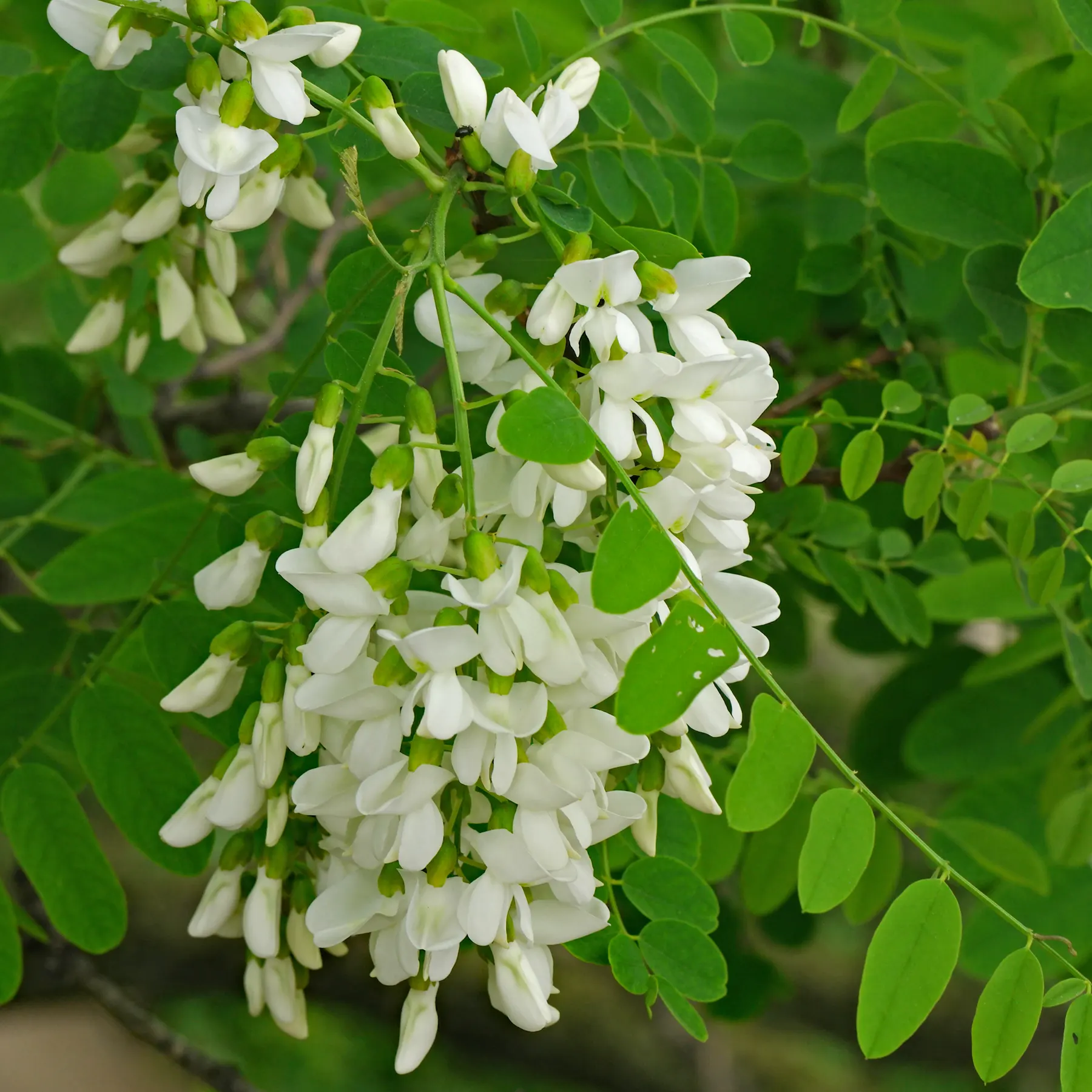 Distribution & Habitats
The original distribution area of Robinia pseudoacacia was in the USA. As a commercial and ornamental plant, Black Locust made its way to other regions and became native. Growing wild, it can be found in most European countries. But also in Australia, South Africa and some Asian regions.
Black Locust grows on dams, on embankments, along highways or on forest edges. Seedlings and young plants can also be seen on walls and stairs, and along roadsides.
Uses
Robinia pseudoacacia is used as an ornamental tree for parks and avenues and for timber. With the exception of the flowers, all parts of the plant are said to be poisonous.
Pollinators
Pollinating insects include honeybees, bumblebees and other wild bees.