Sedum is a genus of the Crassulaceae family. It contains about 400 species native to Africa, Asia, Europe, North America and South America. The mainly succulent plants grow erect or creeping.
Commonly, the Sedum species are known as Stonecrops.
The Orpines such as Sedum spectabile or Sedum telephium, both popular with gardeners, no longer belong to the genus Sedum. They already have been in the genus Hylotelephium for several years. However, they are still often found in the shops under their old botanical names.
Hardy Sedum species for the garden
Goldmoss Stonecrop (Sedum acre)
The Goldmoss Stonecrop is native to Europe, temperate Asia and North Africa. It tolerates frost up to -9.4 °F/-23 °C and grows only about 10 centimeters high. A cultivar with light green leaves is available.
White Stonecrop (Sedum album)
From the White Stonecrop cultivars with red and yellow-green leaves are available. Frost tolerance is -0.4 °F/-18 °C.
Its area of distribution extends from Europe to western Asia and the Caucasus.
Reflexed Stonecrop (Sedum rupestre)
Like the previous two species, Reflexed Stonecrop is a native species of Central Europe and can tolerate frost to -9.4 °F-23 °C. Several cultivars are available, with yellow, red-yellow or green-yellow leaves. It shows its yellow flowers in summer.
Colorado Stonecrop (Sedum spathulifolium)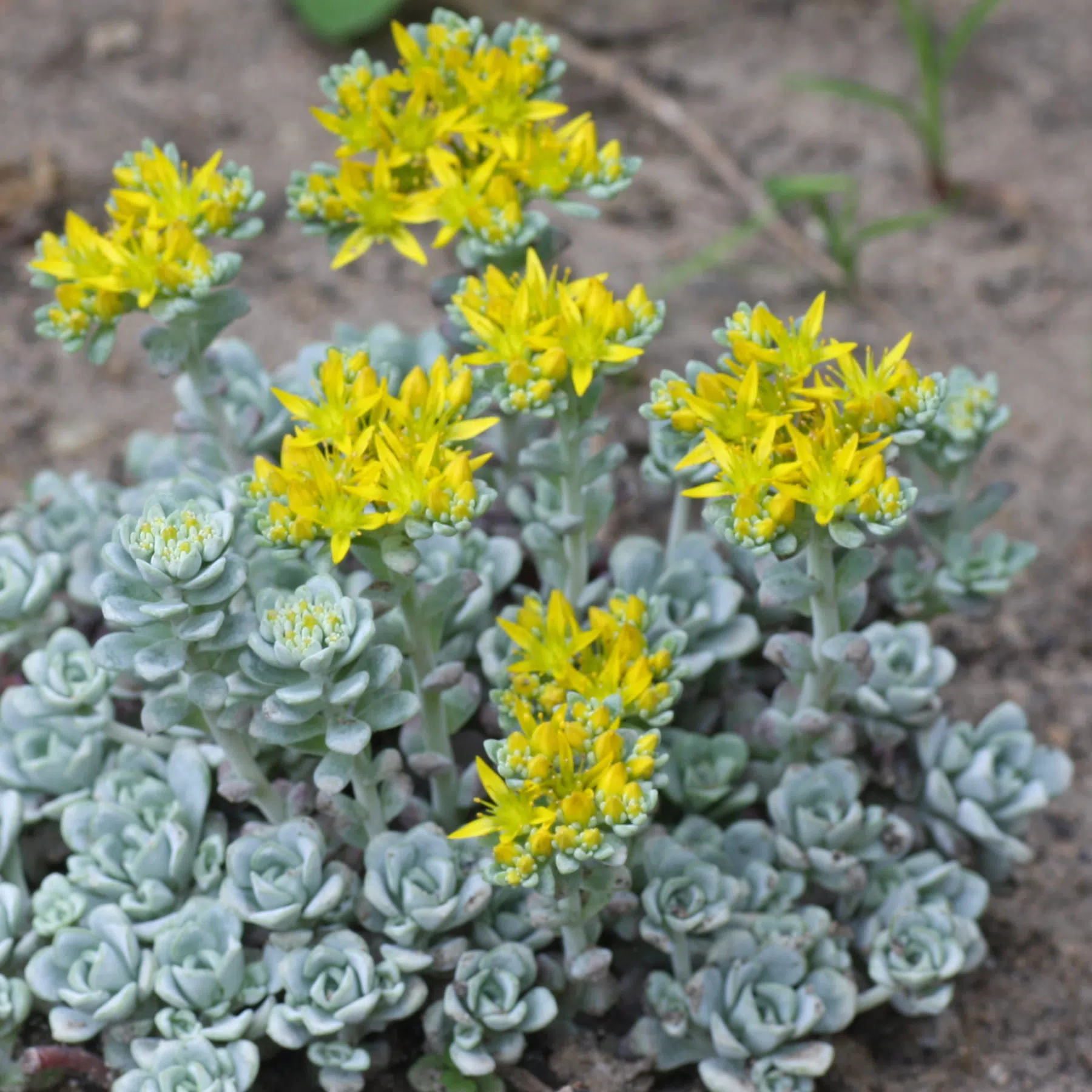 The Colorado stonecrop is native to North America and can be obtained with silvery or red leaves. It grows up to 10 centimeters high and blooms in early summer.
Frost tolerance is up to -0.4 °F/-18 °C.