Pulido's Echeveria
The rosettes of Echeveria pulidonis can reach diameters of up to 15 centimeters and show several inflorescences per year. Like most species of the genus, Pulido's Echeveria is native to Mexico.
Several cultivars of Echeveria pulidonis are available, which differ in the coloration of their leaves. Some hybrids with Echeveria agavoides are also existing.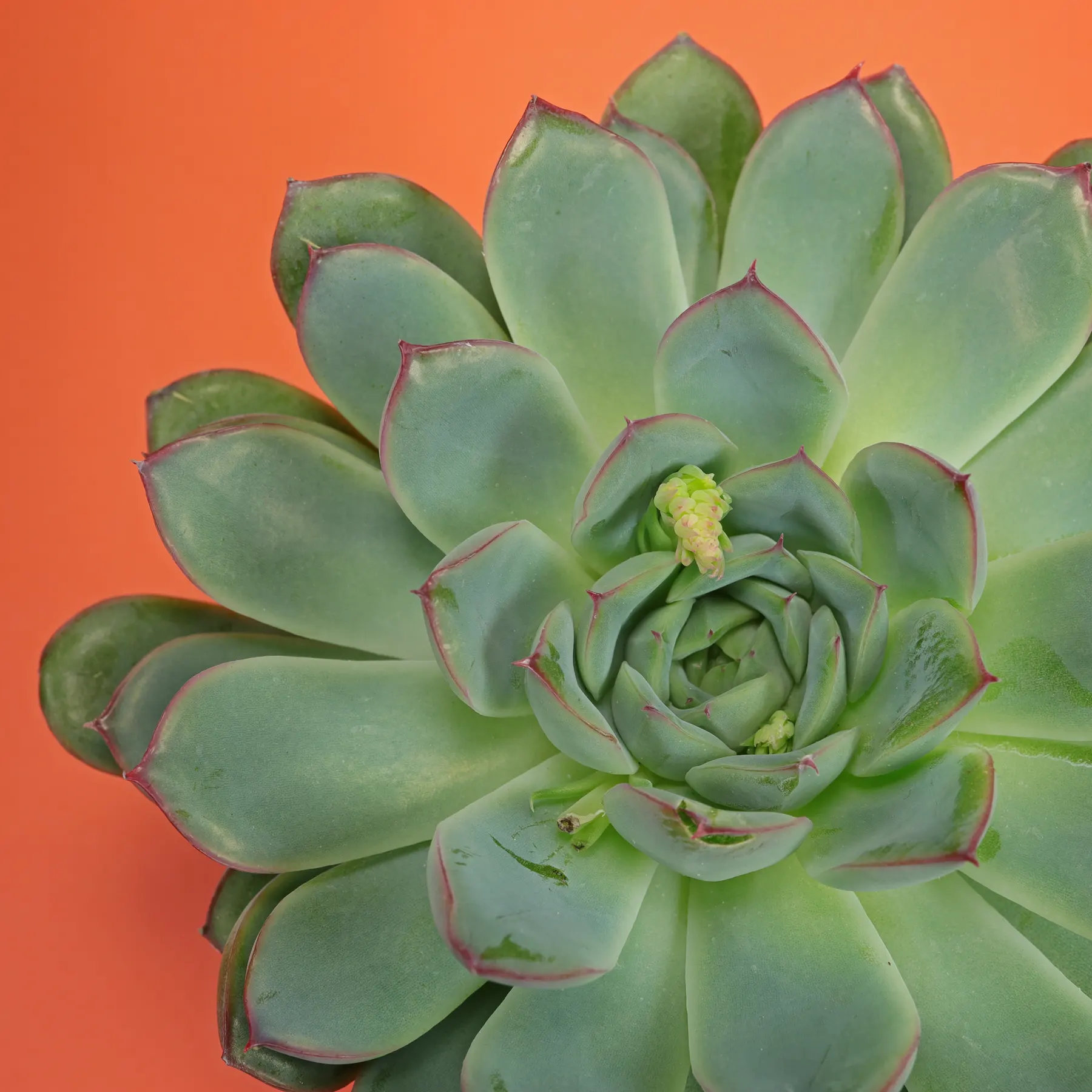 How to care for Echeveria pulidonis
Ideal places are those where Echeveria pulidonis receives sunlight for at least three hours a day. It can be kept in the garden or on the balcony over the summer, but does not tolerate frost.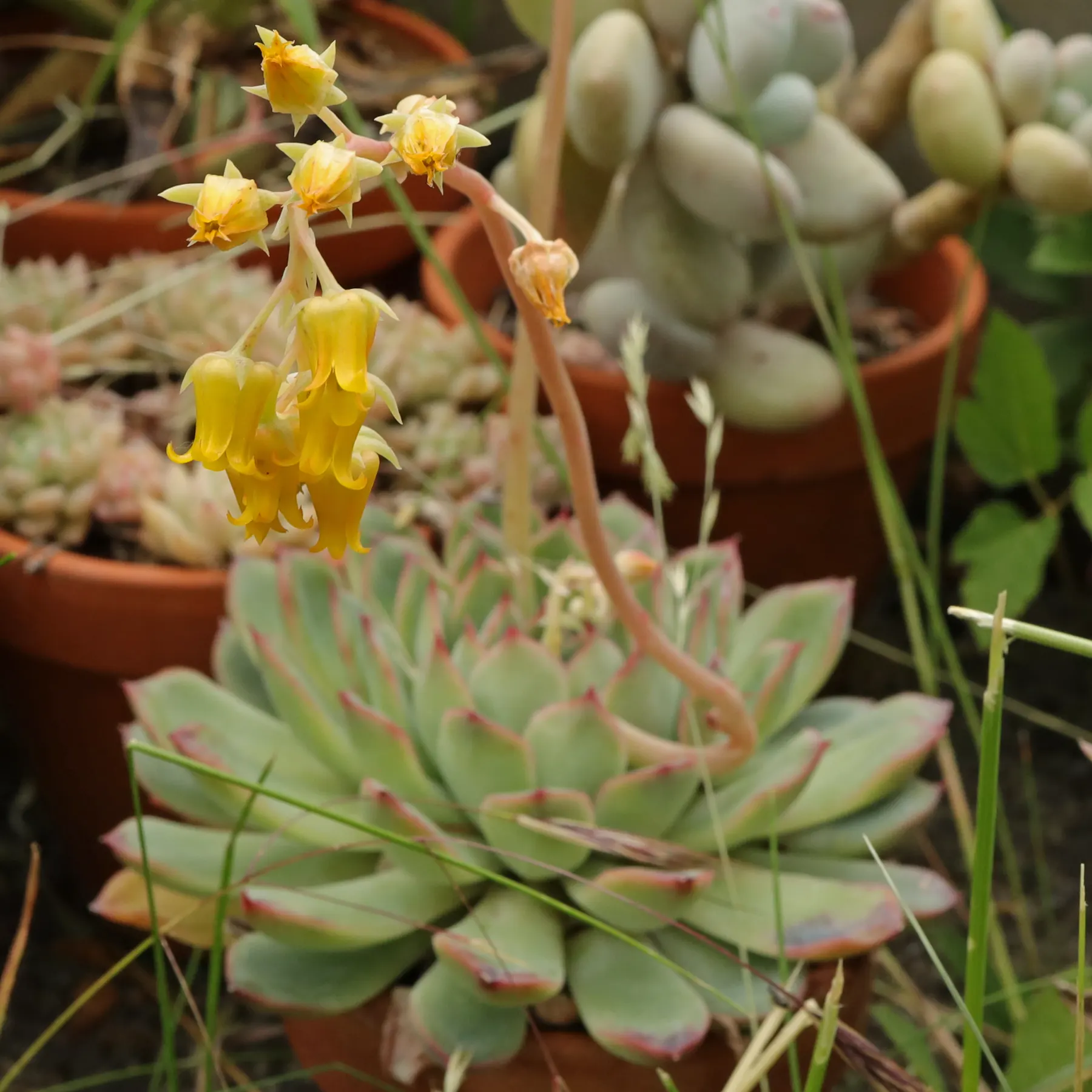 The soil should be permeable and contain mineral components. Commercially available cactus soil or mixtures of potting soil, bird sand, clay granules or pumice gravel are suitable.
When watering, make sure that the substrate is allowed to dry out or nearly dry out between waterings. Echeveria pulidonis does not tolerate waterlogging.
Pulido's Echeveria can be fed occasionally from April to September with liquid fertilizer for cacti or green plants.
If it should bloom, a cool wintering at 41 to 50 °F (5 to 10 °C) is helpful.