Mock Strawberry, Indian Strawberry, False Strawberry, Yellow-Flower-Strawberry
Description
Popular name(s): Mock Strawberry, Indian Strawberry, False Strawberry, Yellow-Flower-Strawberry
Botanical name: Potentilla indica (syn. Duchesna indica, Fragaria indica)
Family: Rosaaceae
Origin: Asia (East Asia, West Asia, India, Malaysia), as an introduced species the false strawberry is also found in some European countries and in North America.
Height: 10 to 20 centimeters, the runners can be up to 80 centimeters long
USDA zone: 5 (-9.4 F/-23 °C)
Edible: The berries are edible but have little flavor.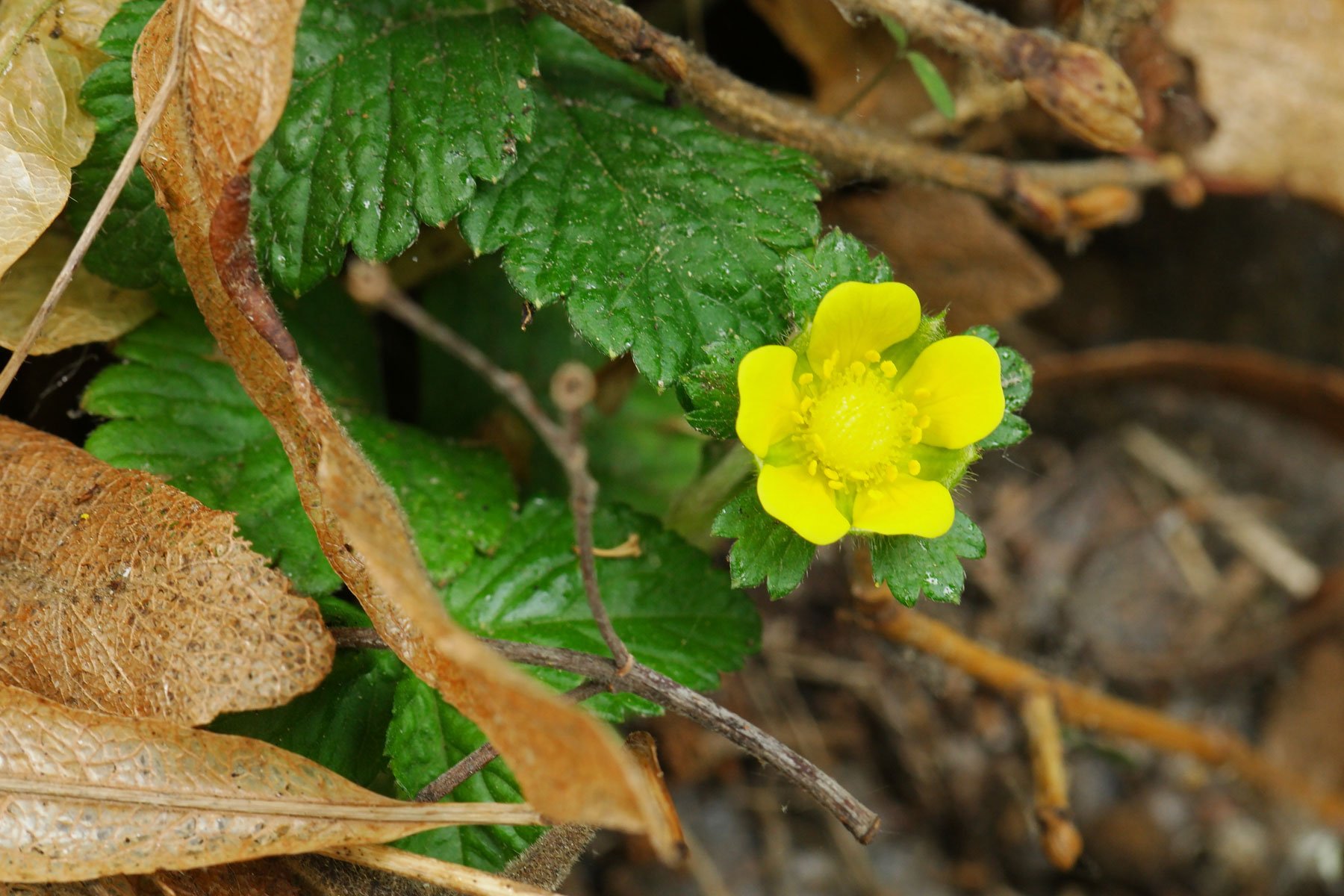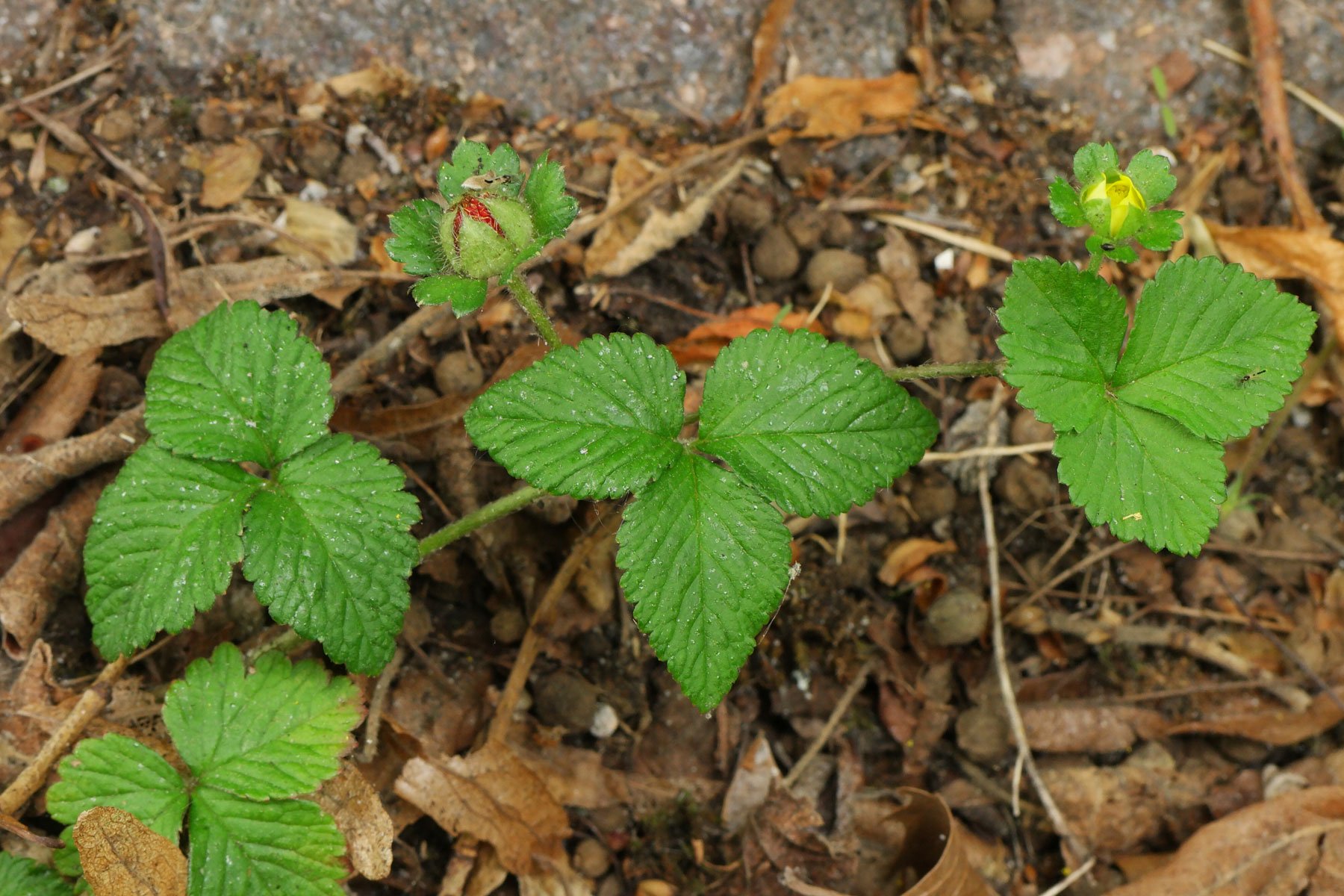 Categories: Berries | Perennials | Yellow & Orange Flowers |