Dasiphora fruticosa "Abbotswood"
Common name(s): Bush or Shrub Cinquefoil, Hardhack, Shrubby Five-Finger, Tundra Rose and others
Synonyme(s): Potentilla fruticosa
Family: Rosaceae
Origin: none, "Abbotswood" is a cultivar. Dasiphora fruticosa is native to Asia, Europe and North America.
More infos: the Bush Cinquefoil is also available flowering in yellow, pink or orange.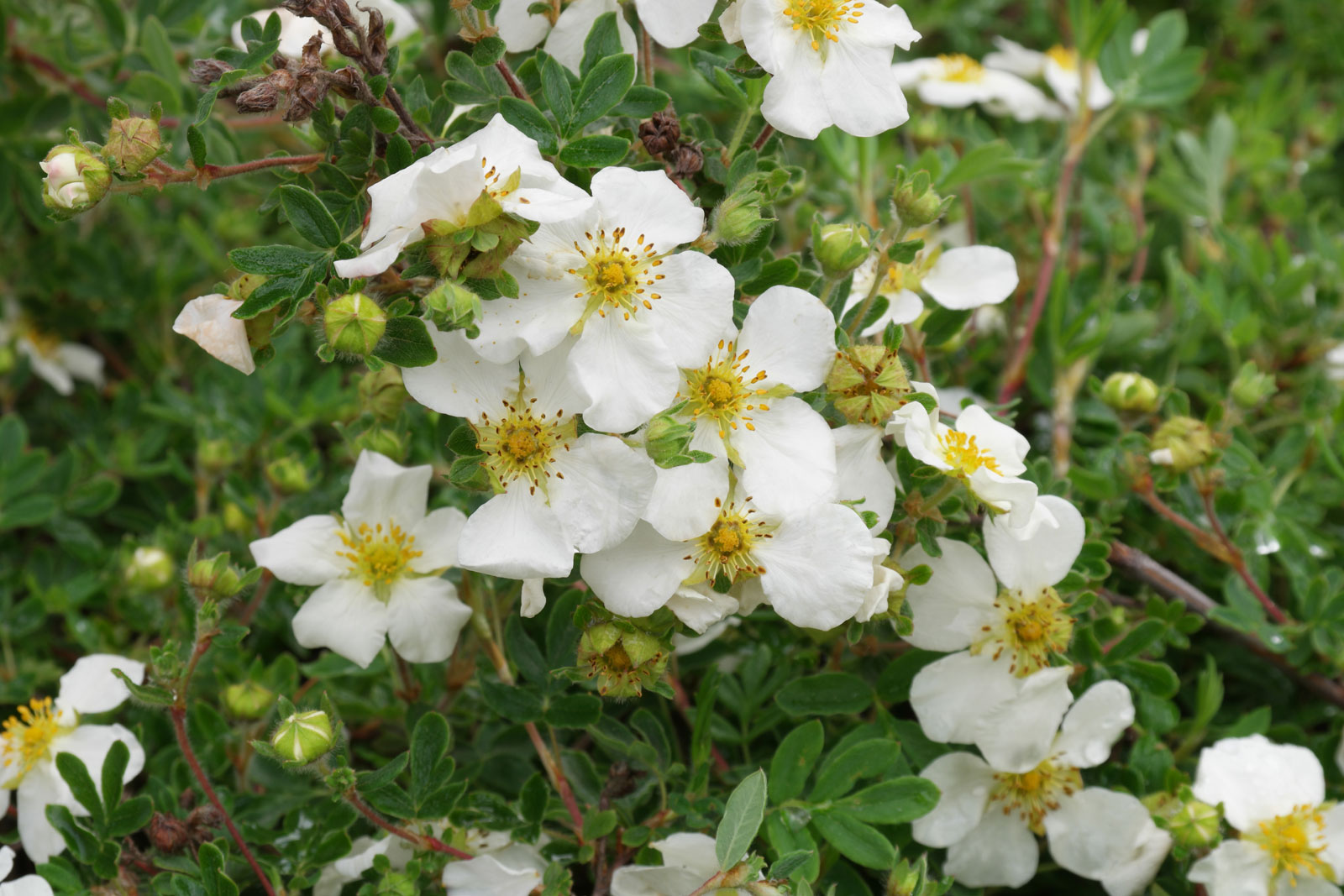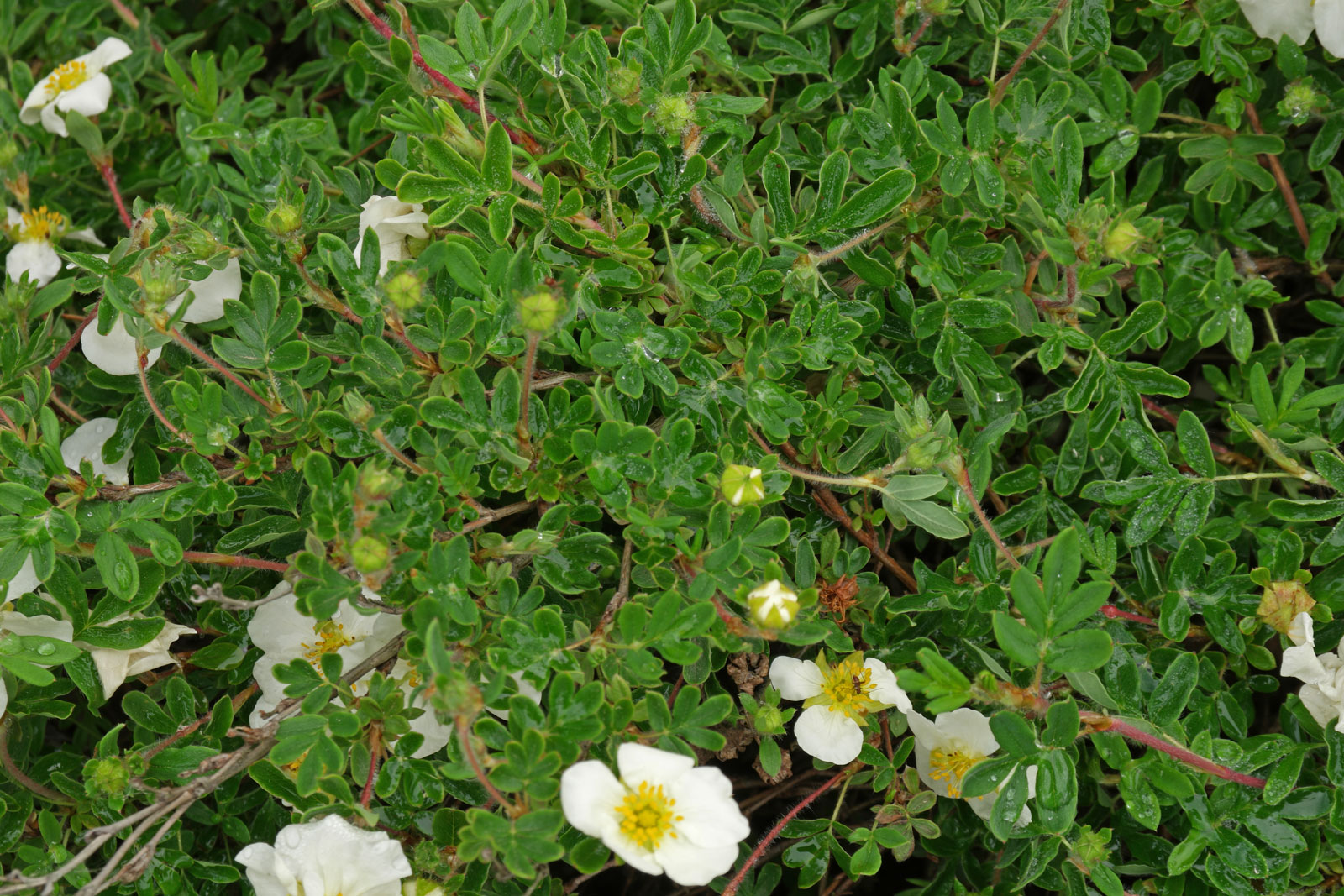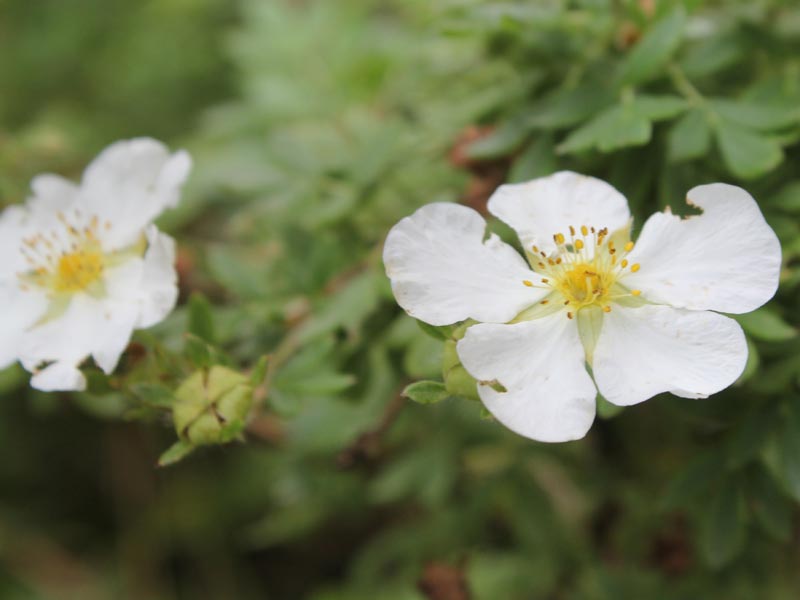 Categories: Shrubs & Trees | White flowers |