Euphorbia pulcherrima "Princettia Pink"
Common name(s): Christmas Star, Poinsattia, Mexican Flameleaf and others
Synonyme(s): N/A
Family: Euphorbiaceae
Origin: the wild type is native to Mexico and Guatemala and naturalized in other tropical regions.
More infos: "Princettia" cultivars are also available with dark pink and white bracts.
Toxic for pets: Yes, all plant parts are toxic.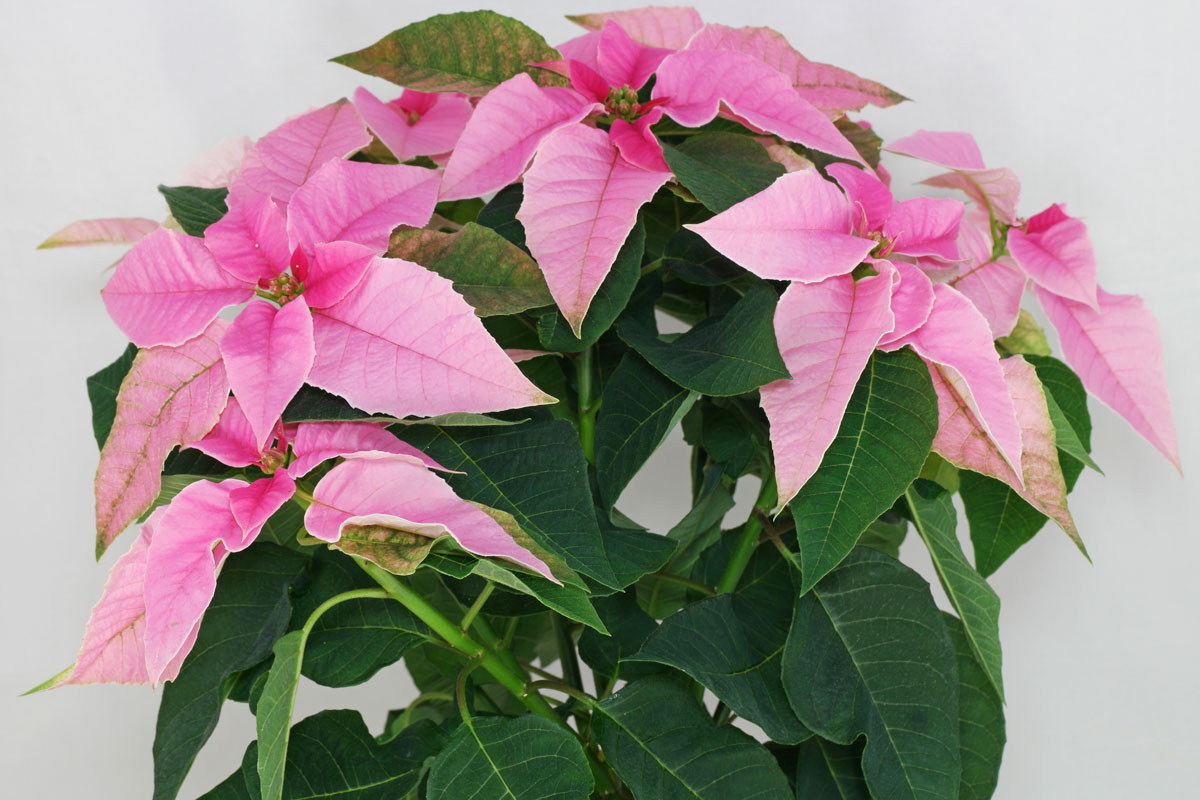 Categories: Indoor Plants | Red & Pink Flowers |