Euphorbia hypericifolia
Common name(s): Diamond Frost Euphorbia, Breathless Blush Euphorbia and others
Synonyme(s): N/A
Family: Euphorbiaceae (Wolfsmilchgewächse)
Origin: Central to South America
More infos: makes a good indoor plant and is suitable for sunny to light shaded places. Allow to moderately dry between the waterings. A regular potting mix can be used.
Toxic for pets: Yes, all plant parts are toxic.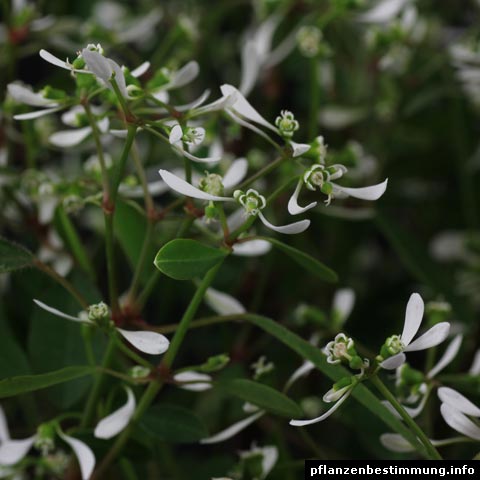 Categories: Indoor Plants | White flowers |