Senecio inaequidens
Description
The Narrow-Leaf Ragwort (Senecio inaequidens) grows up to 60 centimeters high and flowers here in Germany from June to November, in mild winters its flowering period can last until January.
The plant, which belongs to the Daisy family (Asteraceae), is often found along motorways or railway lines and in cities. Road sides, rubble heaps and industrial wastelands are also colonized.
Senecio inaequidens prefers sunny and warm locations and tolerates permeable and dry soils.
Countries
The South African Ragwort is native to South Africa and a naturalized species in: Austria, Belgium, Bulgaria, Czech Republic, Denmark, France, Germany, Greece, Great Britain, Hungary, Ireland, Italy, Luxembourg, Netherlands, Norway, Poland, Portugal, Romania, Spain, Slovenia, Sweden and Switzerland.
It can also be found in Japan and Turkey.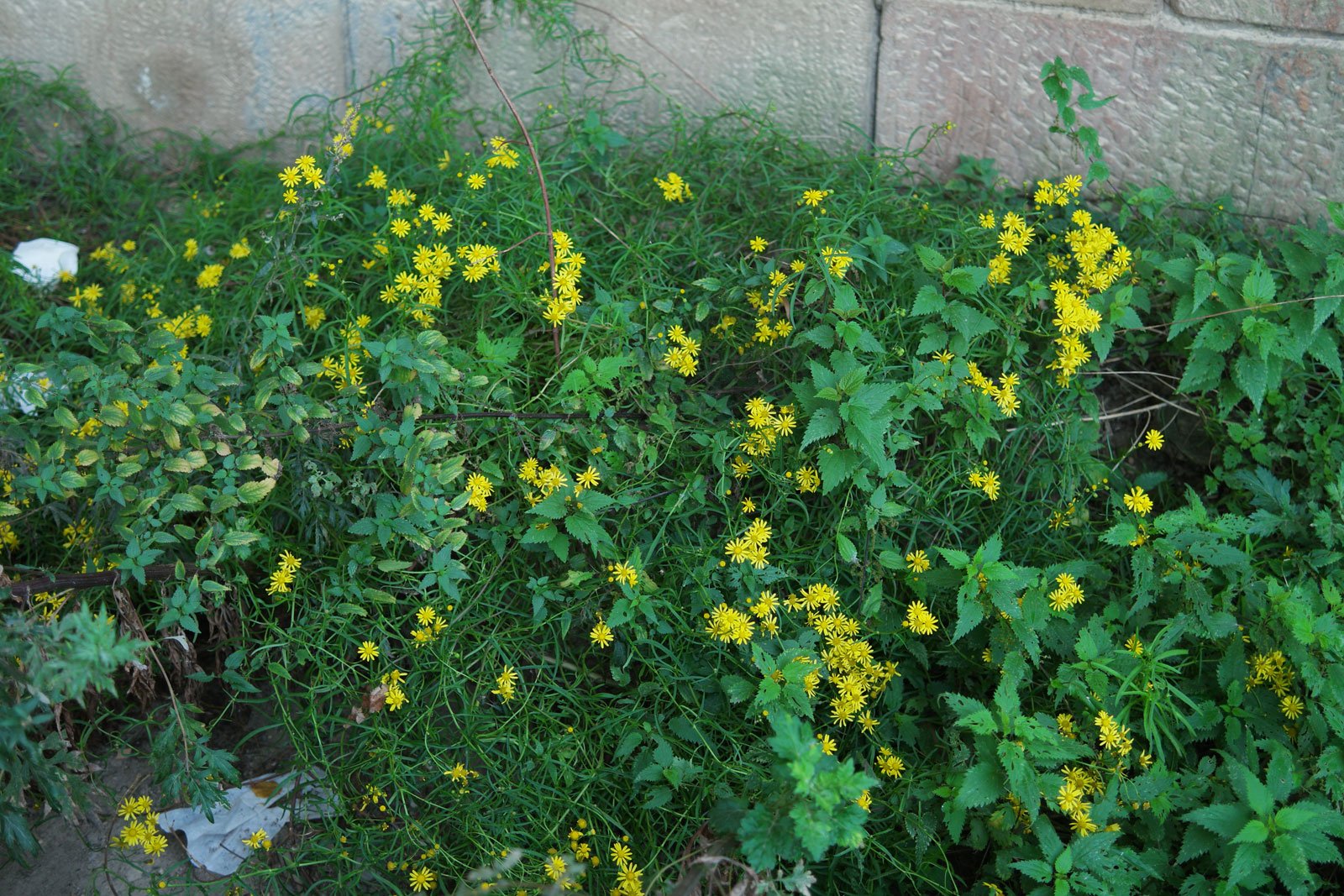 Uses
None known, the Narrow-Leaf Ragwort contains pyrrolizidine alkaloids which can cause liver damage.
Pollinators
Senecio inaequidens is pollinated by honey bees, wild bees and flies.
Common names
Dutch
Bezemkruiskruid
French
Séneçon de Mazamet, Séneçon du Cap
German
Schmalblättriges Greiskraut, Schmalblättriges Kreuzkraut
Italian
Senecione sudafricano
Portuguese
Senecio
Spanish
Senecio del Cabo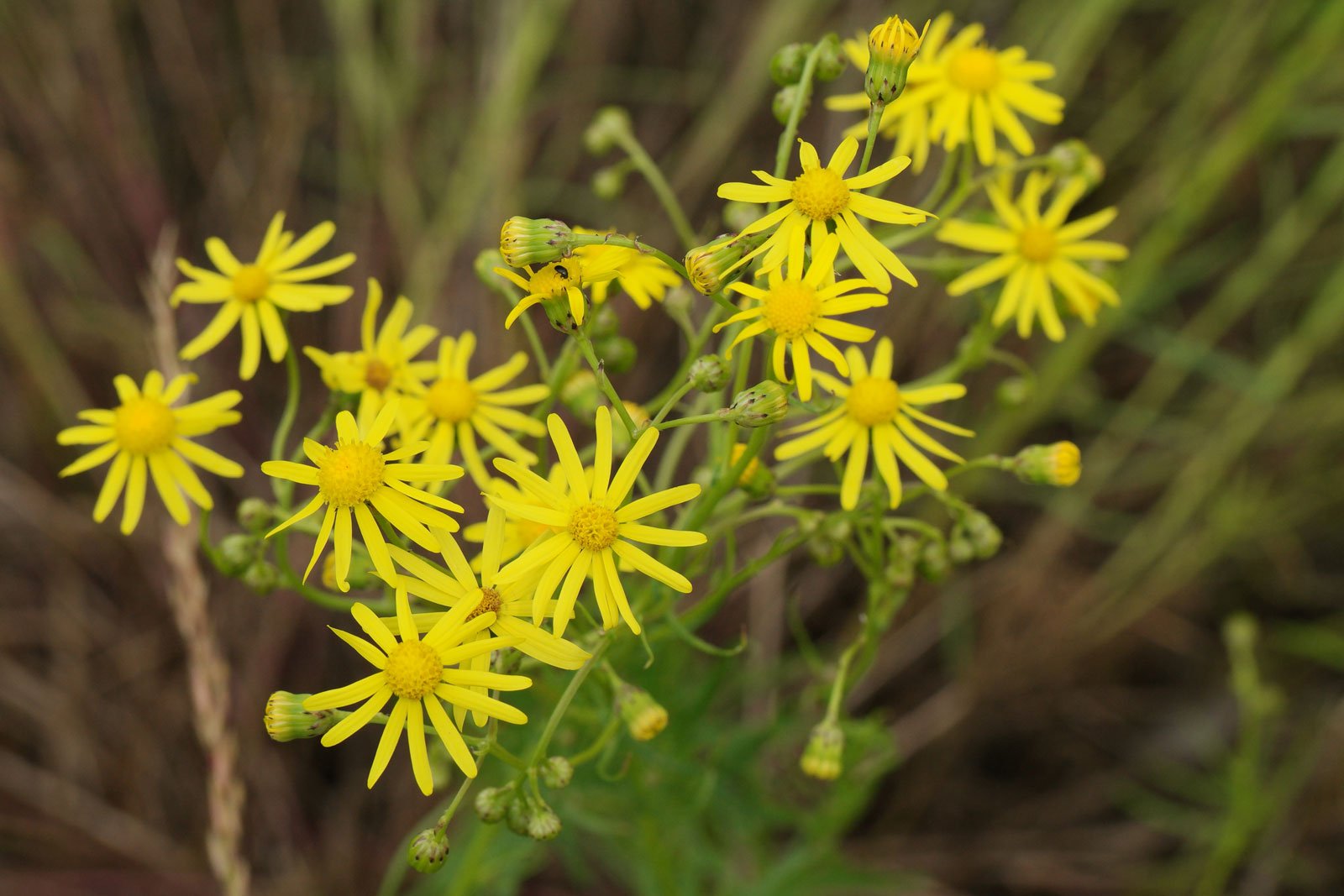 Categories: Wildflowers | Yellow & Orange Flowers |