Tussilago farfara
Description
Coltsfoot (Tussilago farfara) is a perennial deciduous plant. Its flowers appear before the leaves, the flowering period can start as early as February and last until May.
It spreads by runners and seeds. This member of the Daisy family grows between 10 and 30 centimeters high.
It can also be found in urban areas. Some of the photos shown here were taken in front of my home, where coltsfoot has been blooming and thriving in front of the wall for several years.
Countries
The natural range of coltsfoot covers most European countries and extends to North Africa and tropical Asia (India). In Iceland, New Zealand and North America it grows as a naturalized species.
Northern Europe: Denmark, Finland, Great Britain, Ireland, Norway, Sweden
Central Europe: Belgium, Germany, Netherlands, Austria, Poland, Slovakia, Switzerland, Czech Republic, Hungary
Eastern Europe: Belarus, Estonia, Latvia, Lithuania, Moldova, Russia, Ukraine
Southeast Europe: Albania, Bosnia and Herzegovina, Bulgaria, Croatia, Greece, Italy, Macedonia, Montenegro, Romania, Serbia, Slovenia
South West Europe: France, Portugal, Spain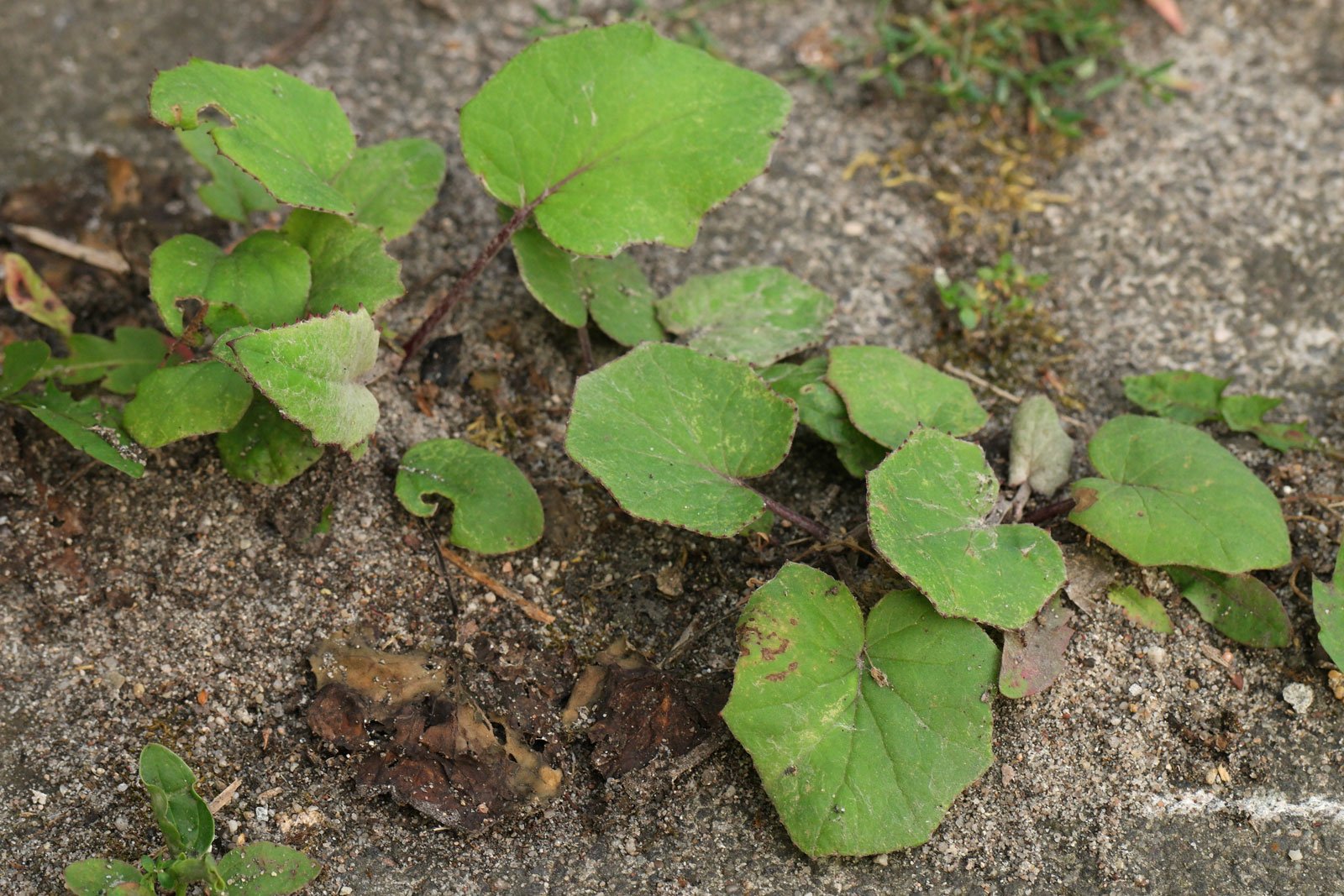 Uses
Coltsfoot is used as a medicinal plant, for example for colds or viral infects.
Pollinators
Tussilago farfara is pollinated by wild bees, honey bees, flies and beetles.
Common names
Dutch
Klein hoefblad
French
Tussilage, Pas-d'Âne
German
Huflattich
Italian
Tossilaggine comune
Portuguese
Tussilagem, unha-de-cavalo, unha-de-asno
Spanish
Uña de caballo, tusílago, fárfara, pie de mulo, pata de mula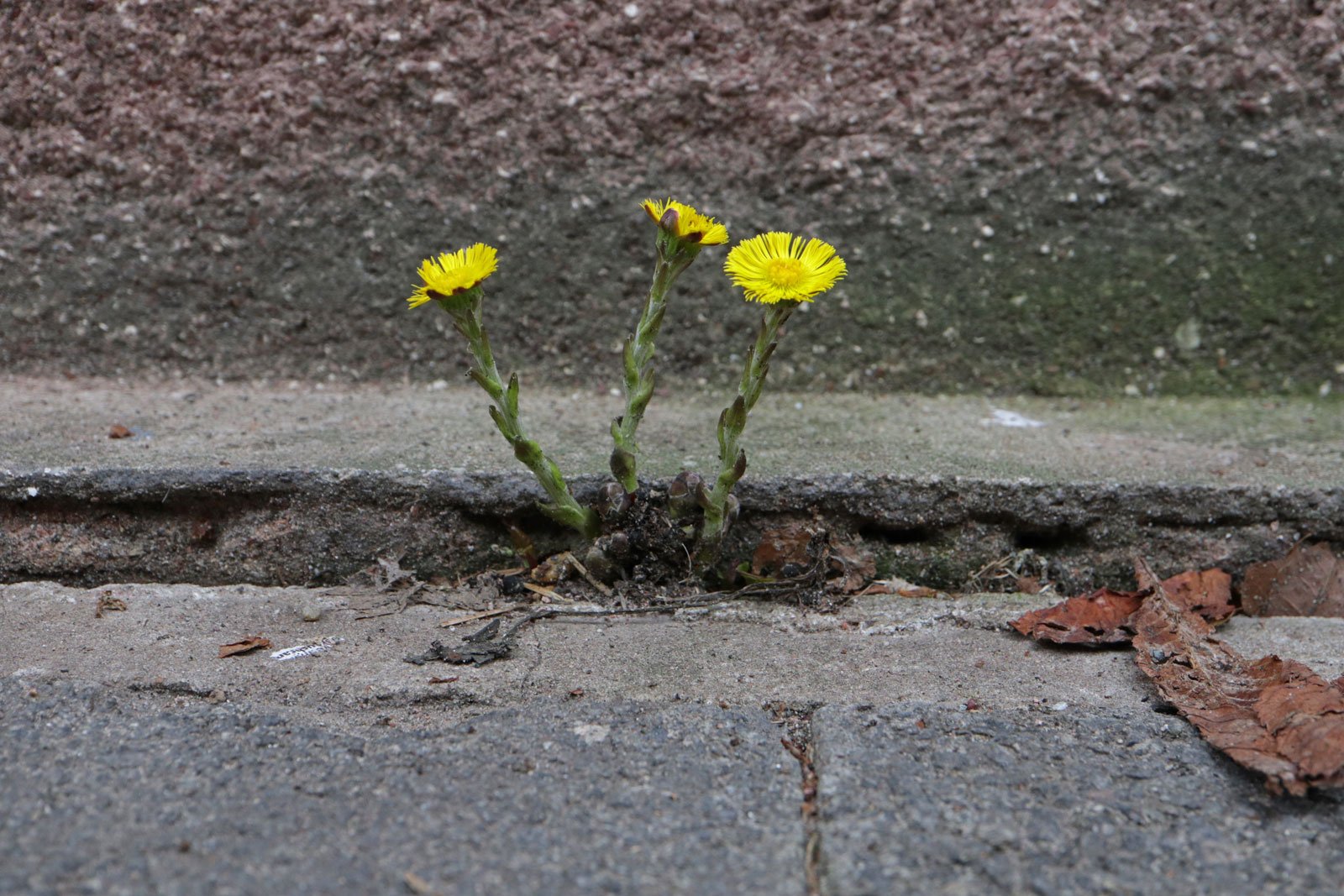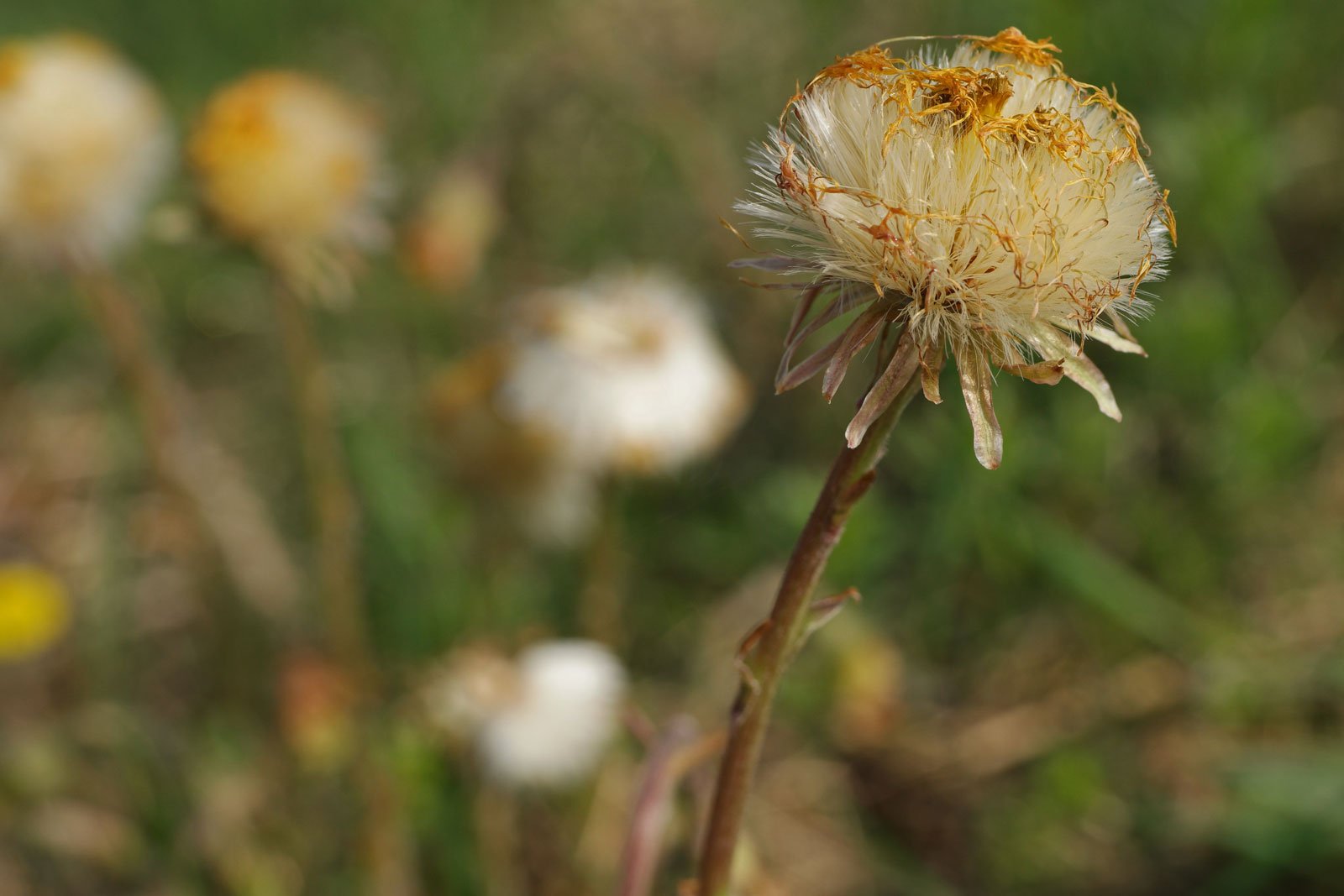 Categories: Wildflowers | Yellow & Orange Flowers |