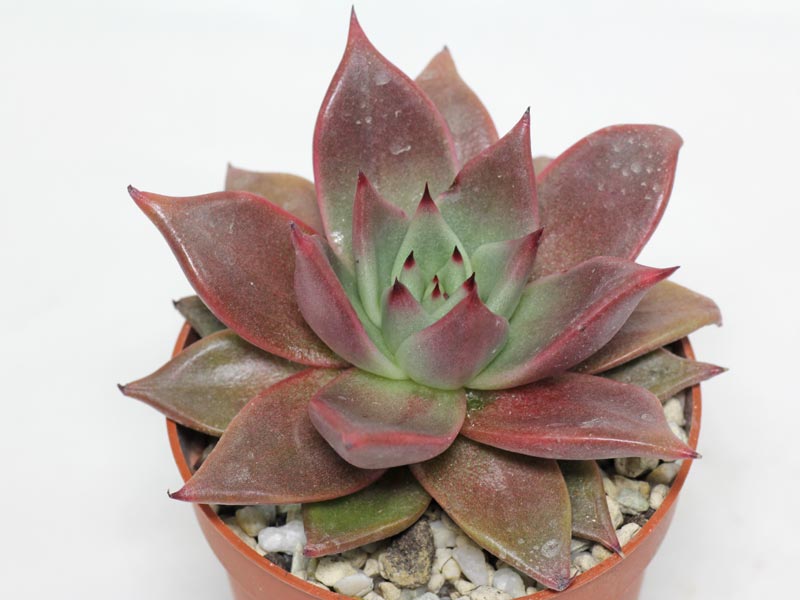 Echeveria agavoides "Taurus"
Common name(s): Molded Wax, Agave Echeveria
Synonyme(s): N/A
Family: Crassulaceae
Origin: none, "Taurus" is a cultivar. Echeveria agavoides is native to Mexico.
More infos: can be grown on part to full sunny locations in a common cacti soil. Allow to dry between the waterings. Minimum temperature: 3 °C.
Categories: Succulents | Crassulaceae |