Canary Island Spurge, Cardón (ES)
In its natural habitat, on the Canary Islands, the Canary Island Spurge may be the most conspicuous plant. It grows there on rocks and scree slopes.
Euphorbia canariensis can grow up to three meters high and grows not only in height but also in width. It forms many side shoots at the base. Its shoots also like to branch at the top.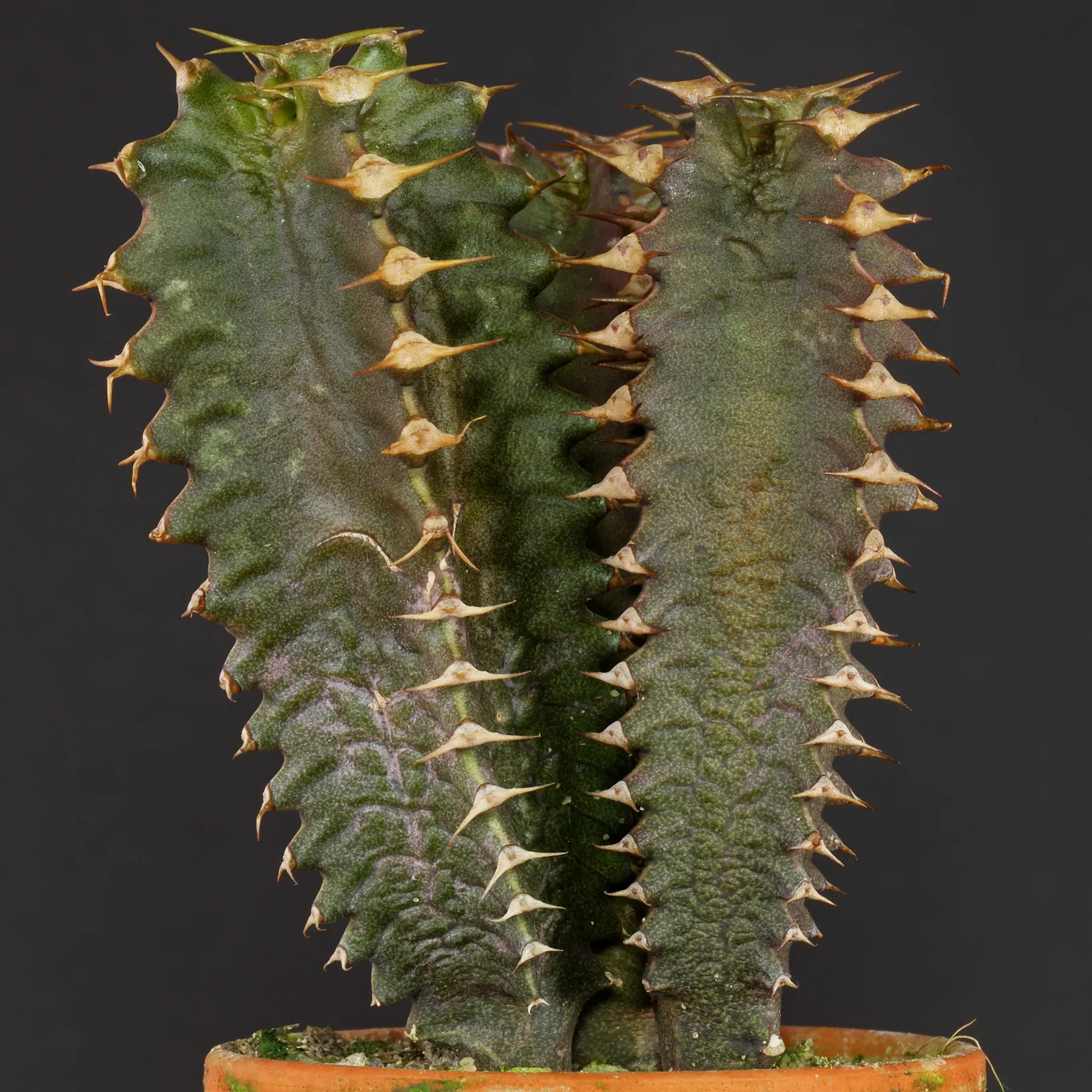 How to care for Euphorbia canariensis
According to its origin, the Canary Island Spurge likes it sunny and warm. It is good if it gets sun for at least four hours a day.
As substrate I use a semi-mineral mixture of pumice gravel, bird sand and peat-free herbal soil.
Euphorbia canariensis can store water in its stems, so it can withstand extended periods of drought well. This must be taken into mind when watering.
The soil should be allowed to dry out between waterings.
To avoid the development of thin light deficient shoots, the soil is kept mostly dry in winter.
Wintering can be done temperate, at about 59 °F (15 °C).