Draba verna
Description
Draba verna belongs to the cabbage family (Brassicaceae) and grows only as an annual. The name Spring Draba refers to its very early flowering time, here in Central Europe it blooms from February to May.
The plant, which grows to a height of only 3 to 10 centimeters, is closely related to the Rockcress (Arabis). It can be found along roadsides, on railway embankments, walls and in meadows.
Other common names are Early Whitlow Grass, Shadflower and Nailwort.
Countries
Apart from Europe, Spring Draba is also native to North Africa (Algeria, Morocco, Tunisia) and Asia (West Asia to India).
Northern Europe: Denmark, Finland, Great Britain, Ireland, Iceland, Norway, Sweden
Central Europe: Belgium, Germany, Netherlands, Austria, Poland, Slovakia, Switzerland, Czech Republic
Eastern Europe: Estonia, Latvia, Lithuania, Moldova, Ukraine, Belarus
South-Eastern Europe: Albania, Bosnia and Herzegovina, Bulgaria, Greece, Croatia, Italy, Macedonia, Montenegro, Romania, Serbia, Slovenia
South-Western Europe: France, Portugal, Spain
Uses
Spring Draba is neither used as a medicinal nor as an ornamental plant. For rock gardens, the closely related Yellow Whitlow-Grass (Draba aizoides) is suitable.
Pollinators
Draba verna is self-fertile and is rarely approached by wild bees.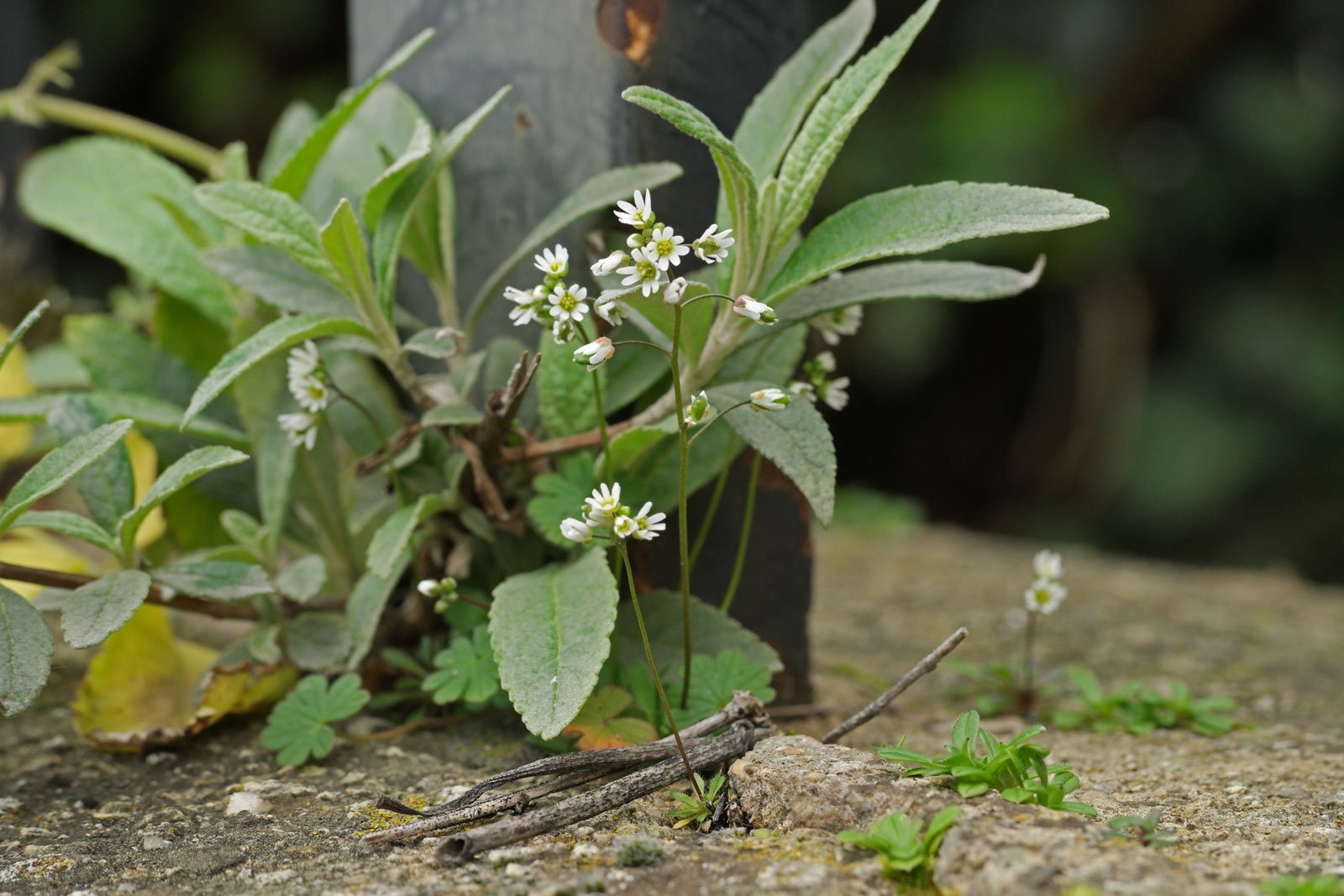 Common names
Dutch
Vroegeling
French
Drave Printanière
German
Frühlings-Hungerblümchen
Italian
Draba primaverile
Spanish
Pan y quesillo, pan y quesito, yerbecilla temprana, erofila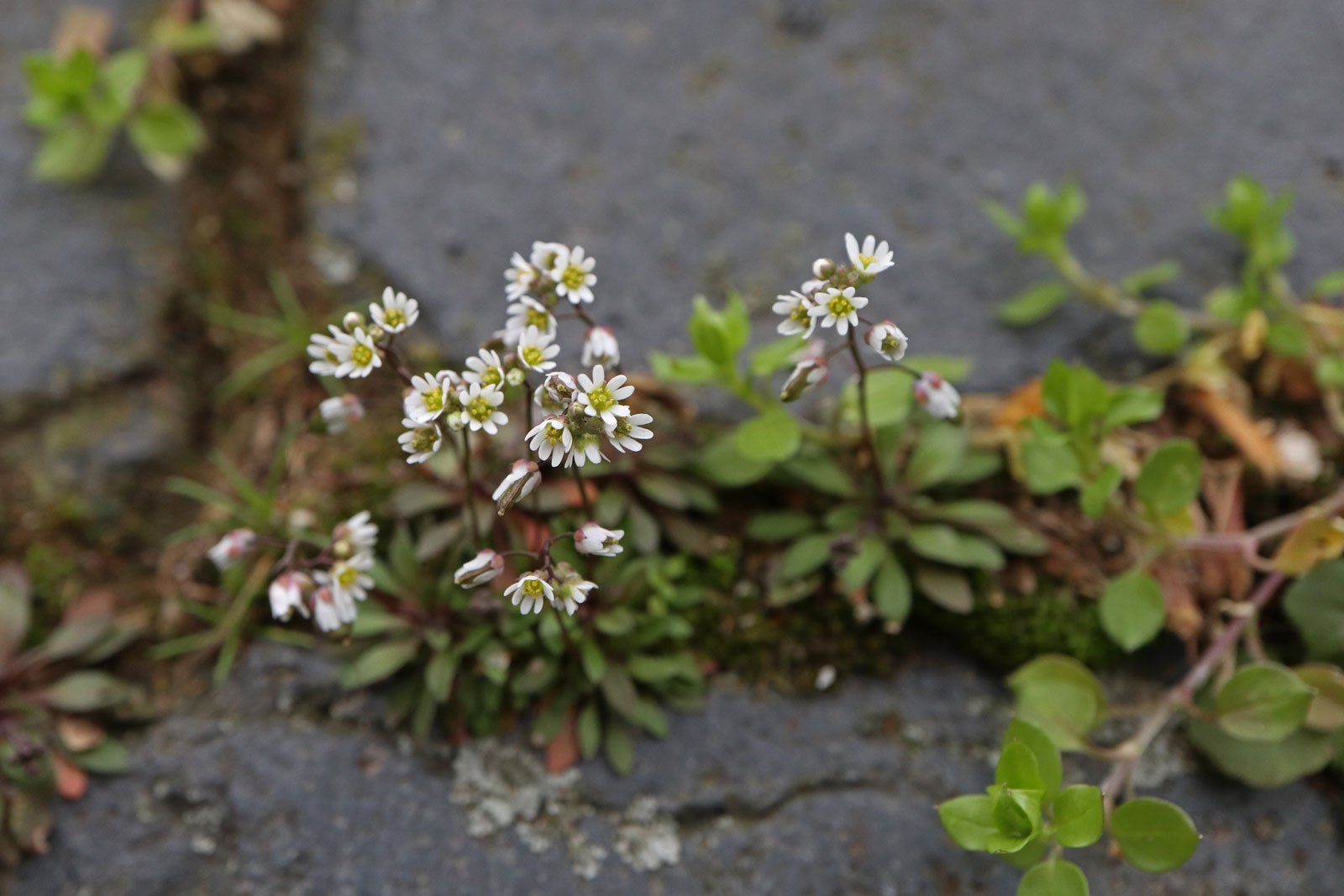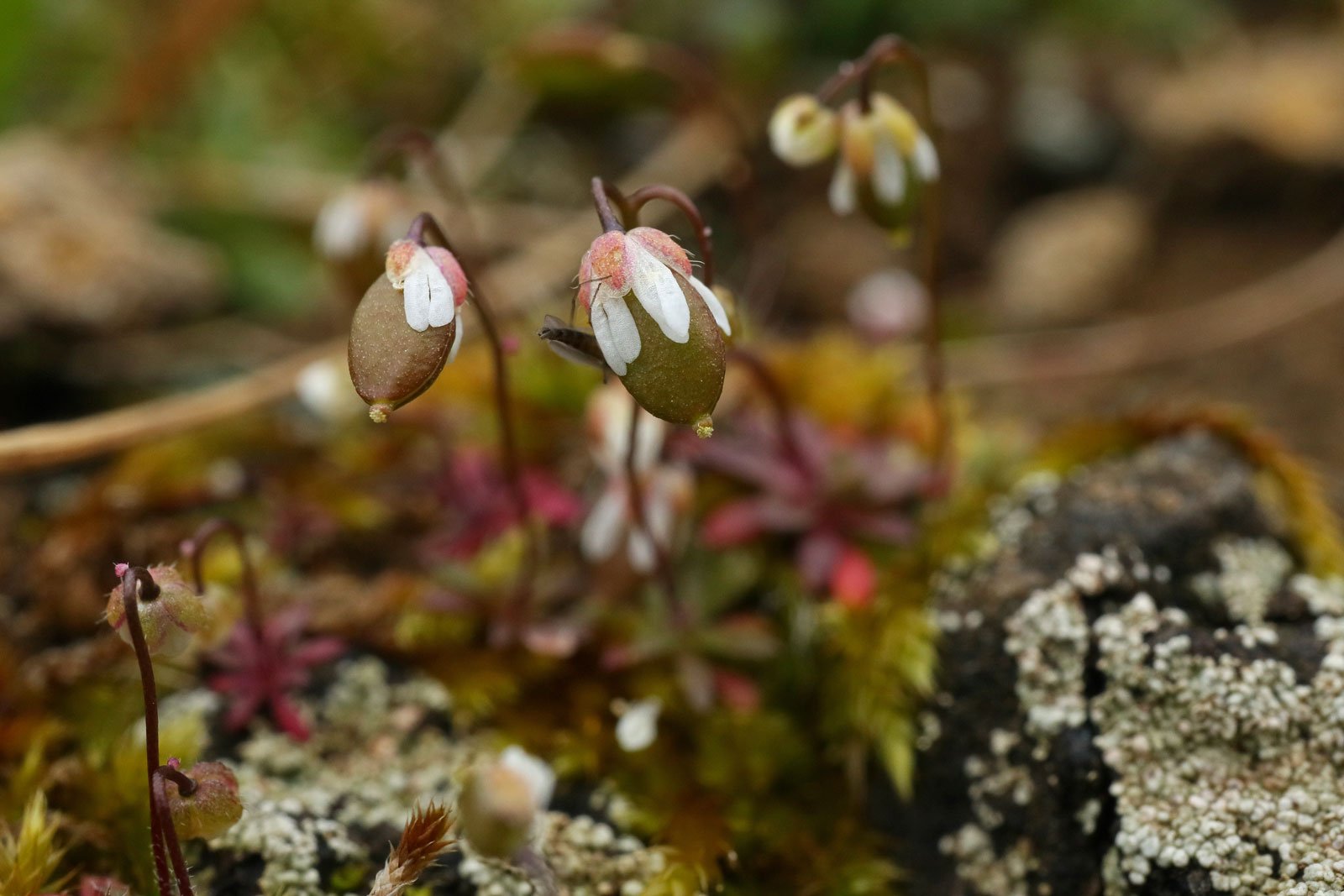 Categories: White flowers | Wildflowers |