Perennial Honesty
Lunaria rediviva can grow over a meter tall and blooms in the Northern Hemisphere from April to June. In the garden, the perennial plant is suitable for semi-shady to shady locations.
Popular name(s): Perennial Honesty
Botanical name: Lunaria rediviva
Family: Brassicaceae
Origin: The Perennial Honesty is native to most European countries (source).
Height: 40 to 120 centimeters
USDA zone: 4 (-22 °F/-30 °C)
Poisonous: Yes, Lunaria rediviva is slightly poisonous, the seeds contain the pyrrolizidine alkaloid lunarin.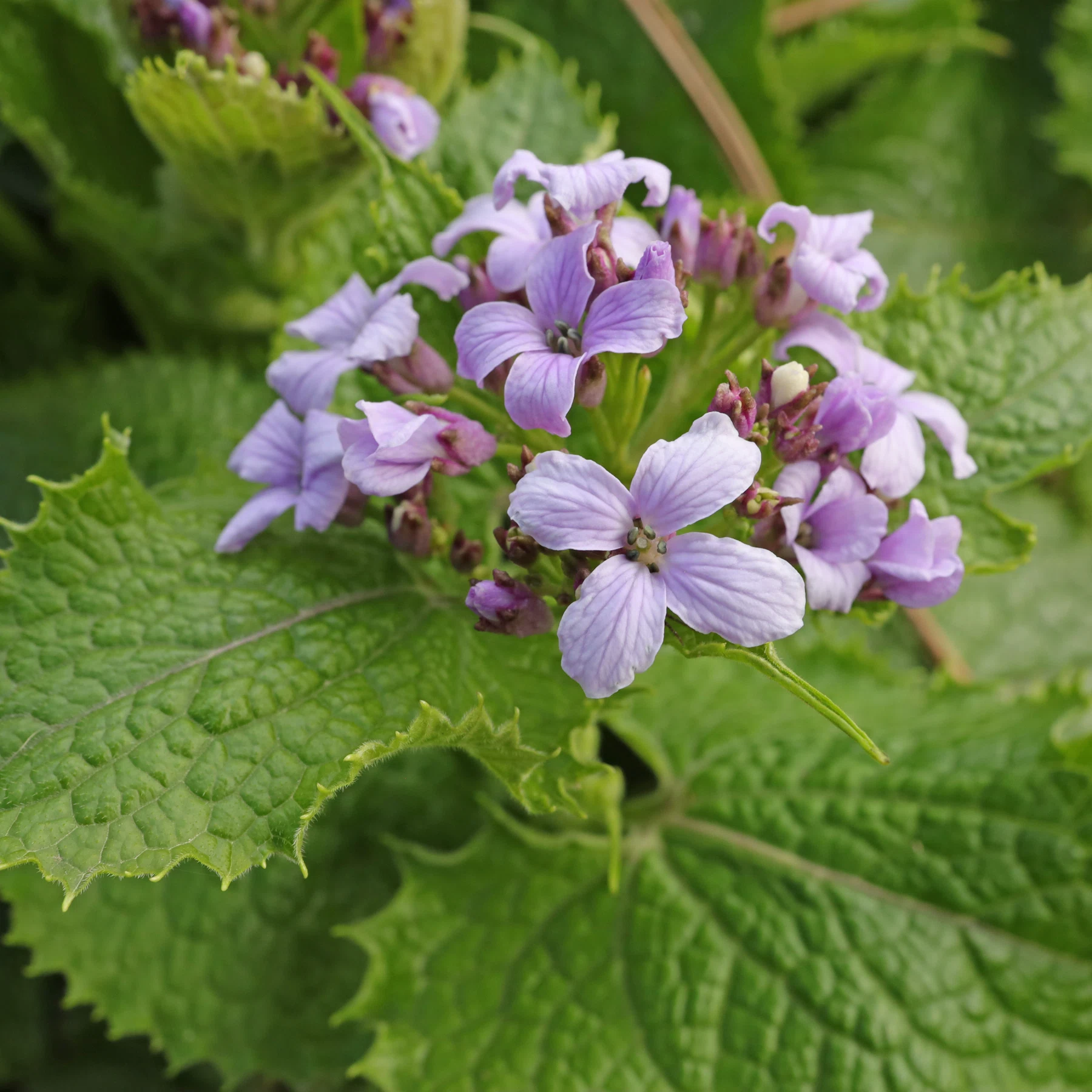 Categories: Perennials | Red & Pink Flowers |