Agave-Leaved Sea Holly
With its spiny leaves arranged in a rosette, Eryngium agavifolium looks a little like an agave or an aloe when not in flower. It is not related to either. It is, however, related to carrots and parsnips.
Depending on where it grows, the agave-leaved sea holly can reach a height of up to 1.2 meters. Its green flowers appear from July to September (in the northern hemisphre). Many insects are attracted to them.
But the plant, which originated in Argentina, is not only popular with insects. It also seems to serve as shelter or food for some snails. I have not observed the slimy creepers causing much damage.
Popular name(s): Agave-Leaved Sea Holly, Agave Leaf Eryngium
Botanical name: Eryngium agavifolium
Family: Apiaceae
Origin: South America (Argentina) (distribution map)
Height: 60 to 120 centimeters
USDA zone: 6 (-0.4 °F/-18 °C)
Poisonous: No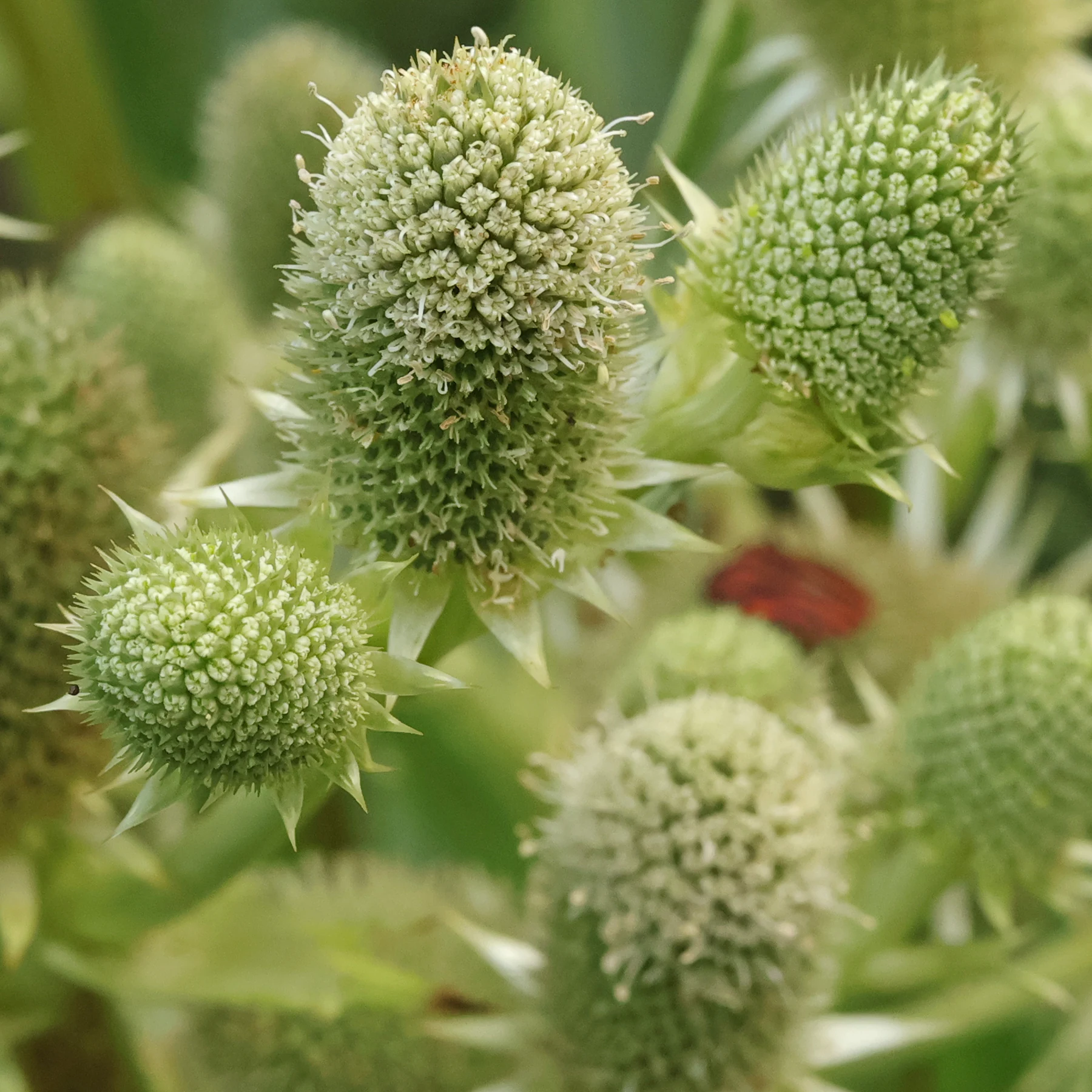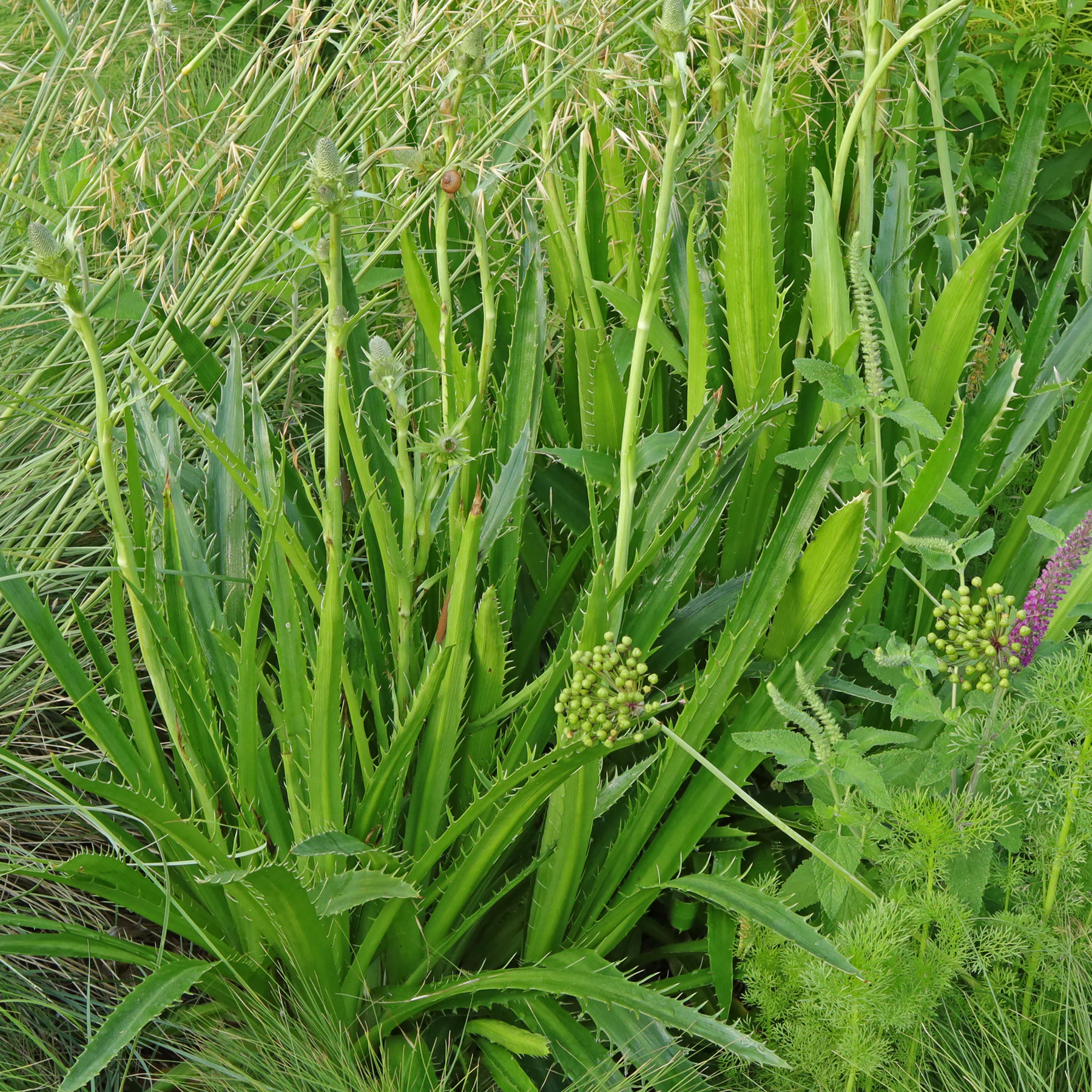 Categories: Brown & Green Flowers | Perennials |