Cyclamen persicum cv.
Common name(s): Florist's Cyclamen
Synonyme(s): N/A
Family: Primulaceae, Myrsinoideae subfamily
Origin: the images and the video are showing cultivars. Cyclamen persicum is native to Greece, Western Asia, Northern Africa.
More infos: from Cyclamen persicum is a wide range of cultivars available. They can be grown on bright to sunny places.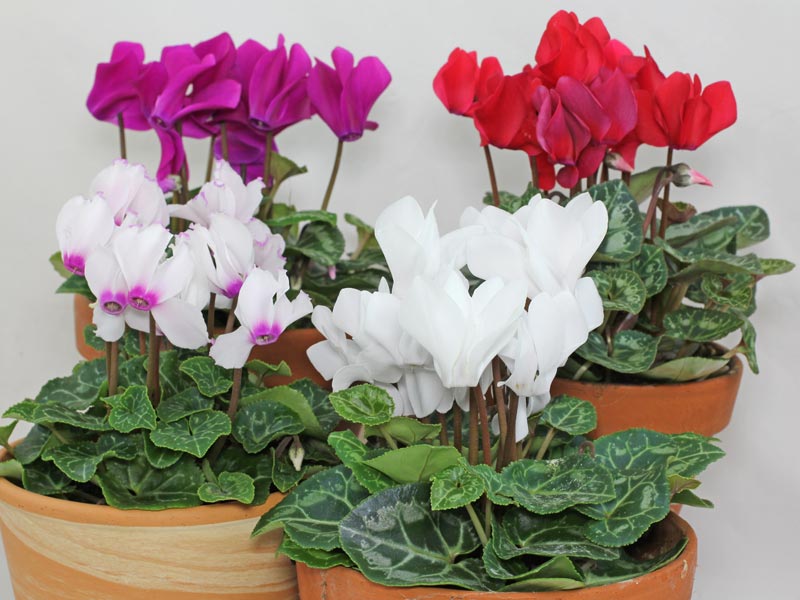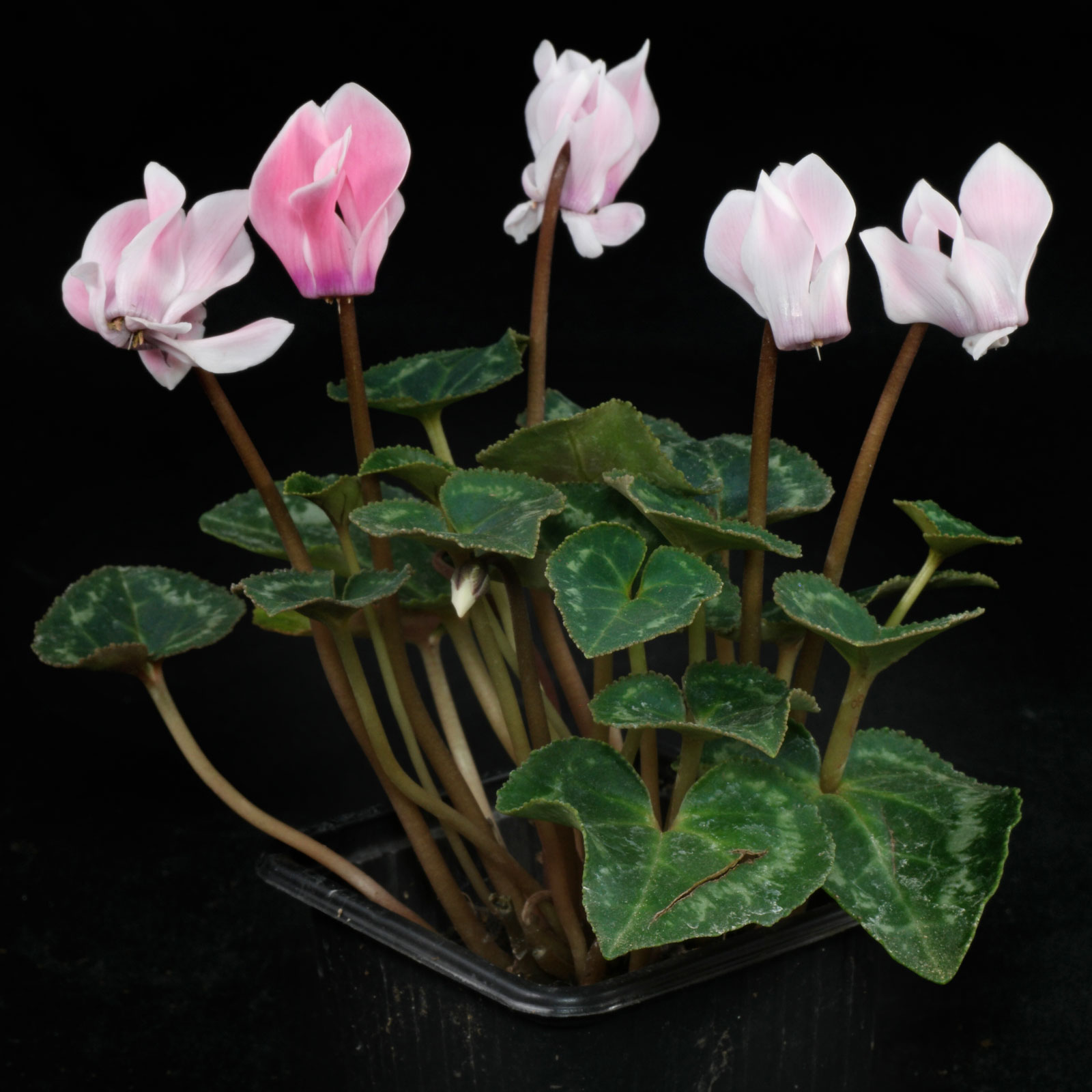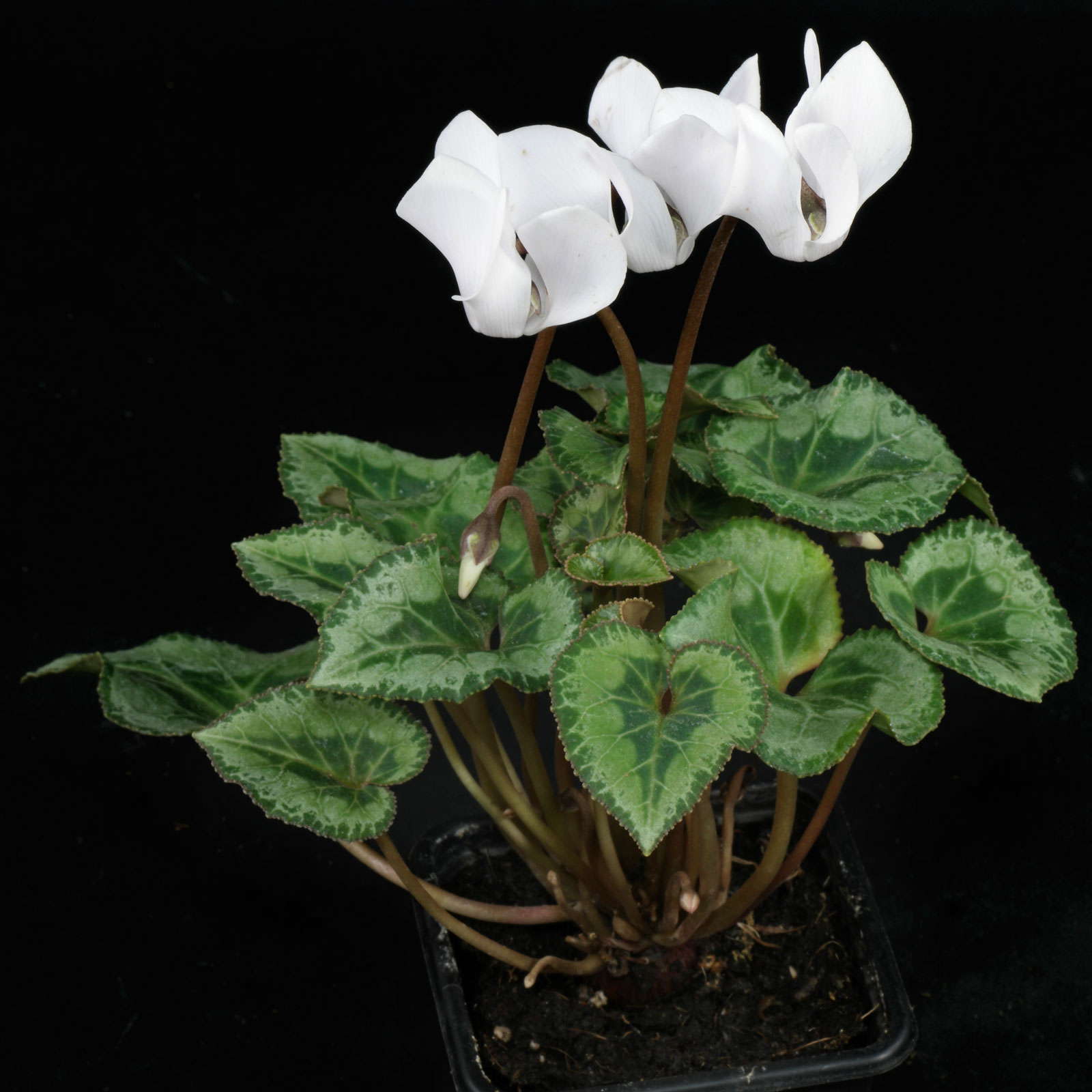 Categories: Blue & Purple Flowers | Indoor Plants | Red & Pink Flowers | White flowers |