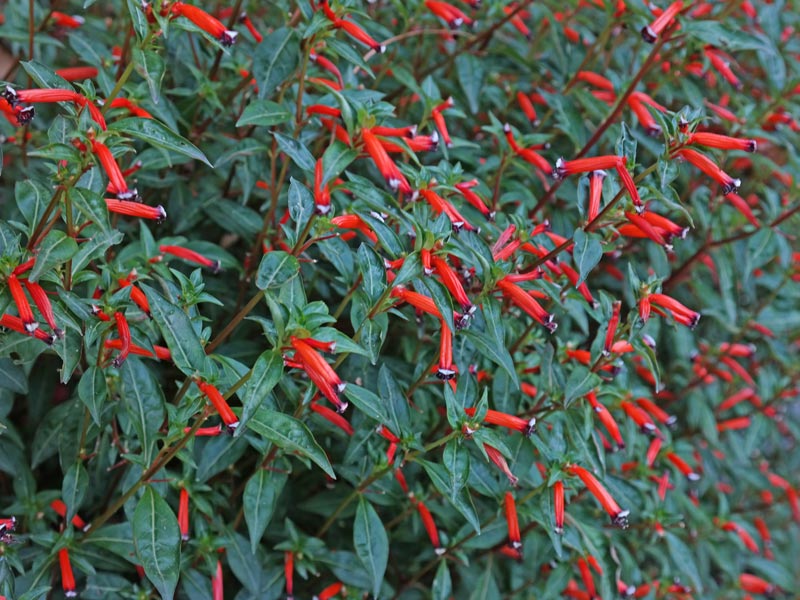 Cuphea ignea
Common name(s): Cigar Plant, Cigar Flower, Firecracker Plant and others
Synonyme(s): N/A
Family: Lythraceae
Origin: Mexico and in other regions as invasive species.
More infos: Cuphea ignea can reach 60 cm in height. This not hardy plant is suitable for sunny to light shaded places and can be grown in a regular potting mix.
Categories: Indoor Plants | Red & Pink Flowers |