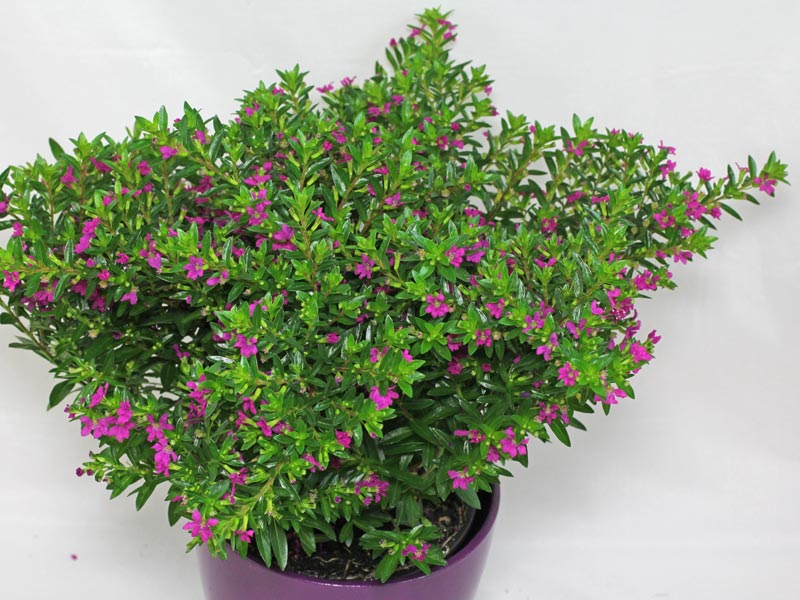 Cuphea hyssopifolia
Common name(s): False or Mexican or Hawaiian Heather, Elfin Herb
Synonyme(s): N/A
Family: Lythraceae
Origin: Mexico to South America and in other regions as invasive species.
More infos: Cuphea hyssopifolia is a small shrub and can reach 60 cm in height. It is suitable for sunny to light shaded places and can be grown indoor.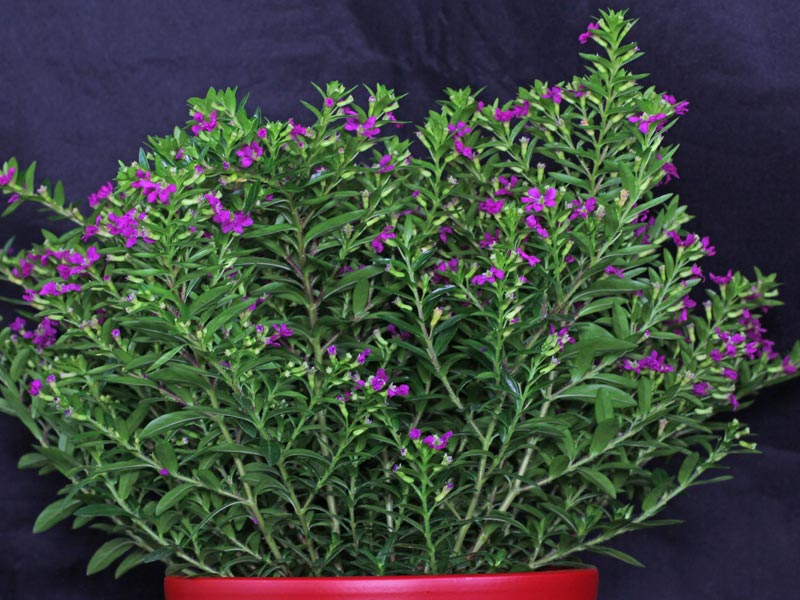 Categories: Blue & Purple Flowers | Indoor Plants | Red & Pink Flowers | Shrubs & Trees |