Brassica napus
Specifics
Organic seeds should be used for growing. Seeds offered for sowing in the garden may have been treated with a pesticide or fertilizer.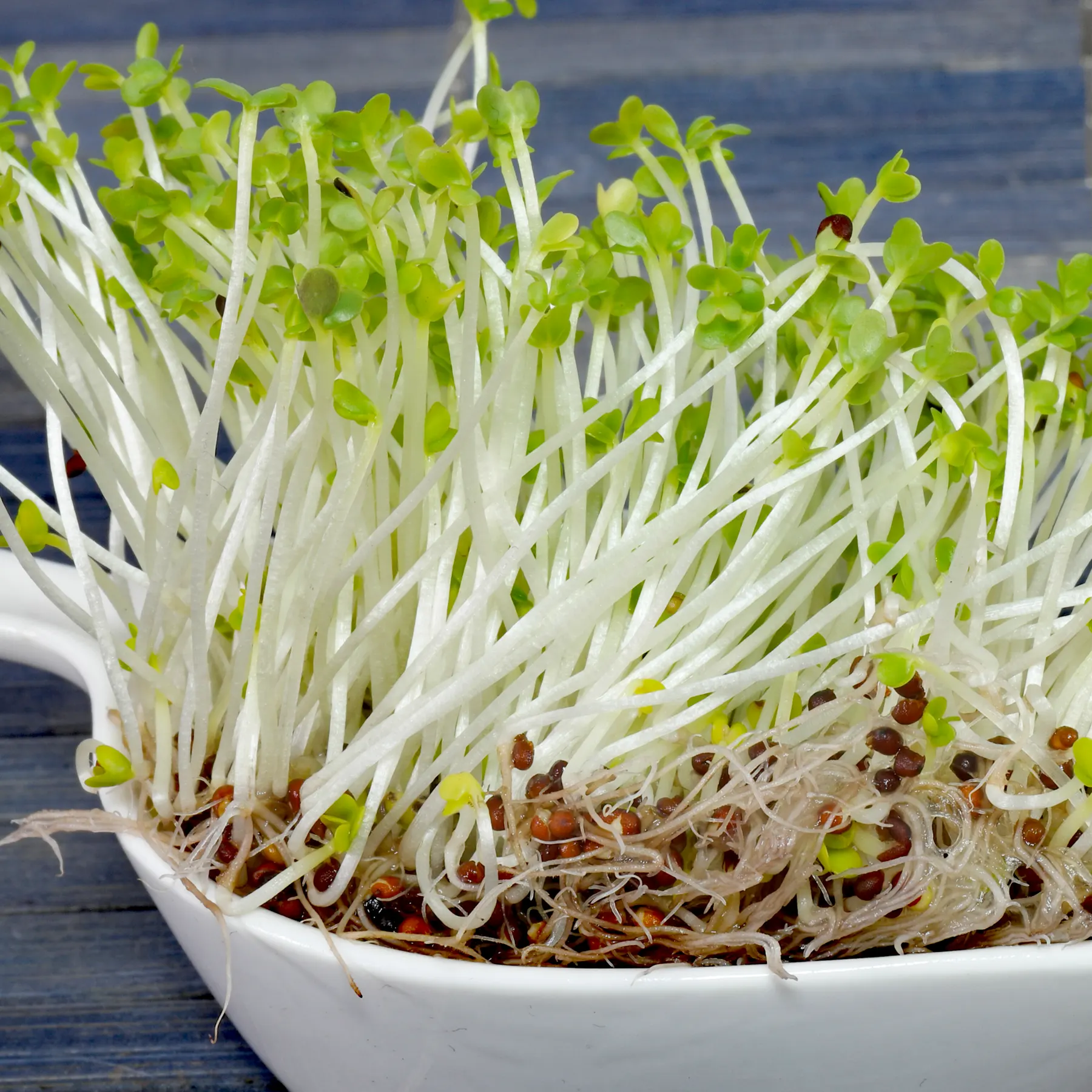 How to grow rapeseed sprouts
Soaking: No
Sprouting time: 2 to 6 days at 64-68 °F/18-20 °C
Harvest: After 7 to 10 days
Rinse/drain: 2 times per day
Germinators: Tray seed sprouter, glass sprouter
Harvest quantity: 1 cup of seeds yields 6 to 8 cups of sprouts.
How to use and store rapeseed sprouts
Eat raw: Yes
Aroma: The sprouts taste like a mixture of mustard and cabbage
Uses: Salad, vegetable dishes, herb curd, as a topping for bread as well as for decorating
Store: The sprouts remain fresh in the refrigerator for about 7 days. They are not suitable for freezing.