Succulent plants save water in their stems, leaves or roots. Ornithogalum lithopsoides uses its small bulbs. The plant, which is native to South Africa, grows in winter and its leaves die back in spring. It survives the hot and dry summer as a leafless bulb.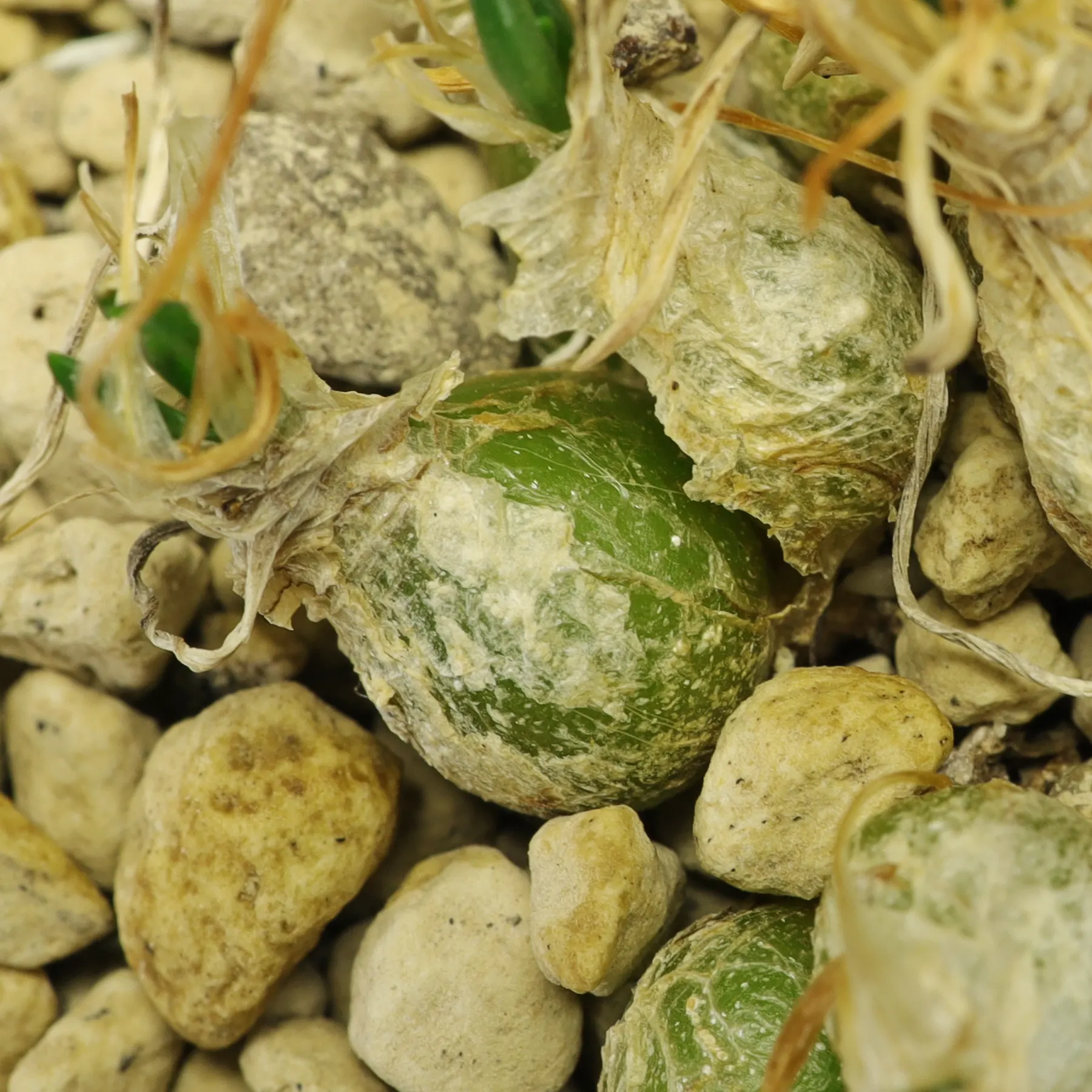 Ornithogalum lithopsoides has no common name. Some members of the genus Ornithogalum are known as Milk Star.
Ornithogalum belongs to the subfamily Scilloideae within the asparagus family and is closely related to the hyacinths.
A very popular member of the genus ist the Orange Milk Star (Ornithogalum dubium). Which is also native to South Africa and a winter grower.