The thick leaves of Delosperma echinatum are covered with soft white nubs and look like small squirting cucumbers. However, it is not related to the squirting cucumber (Ecballium elaterium), Delosperma echinatum belongs to the Aizoaceae family and is not a cucurbit.
Plant care
Lighting
Delosperma echinatum grows best where it gets at least three hours of sunlight a day. It can tolerate hot summer sun.
From late spring to autumn it can be placed in the garden or on the balcony. However, it will need to be slowly acclimatised to unfiltered sunlight.
Delosperma echinatum does not tolerate frost.
Soil
The soil should be a permeable mix based on pumice or lava gravel. These types of gravel can also be used alone.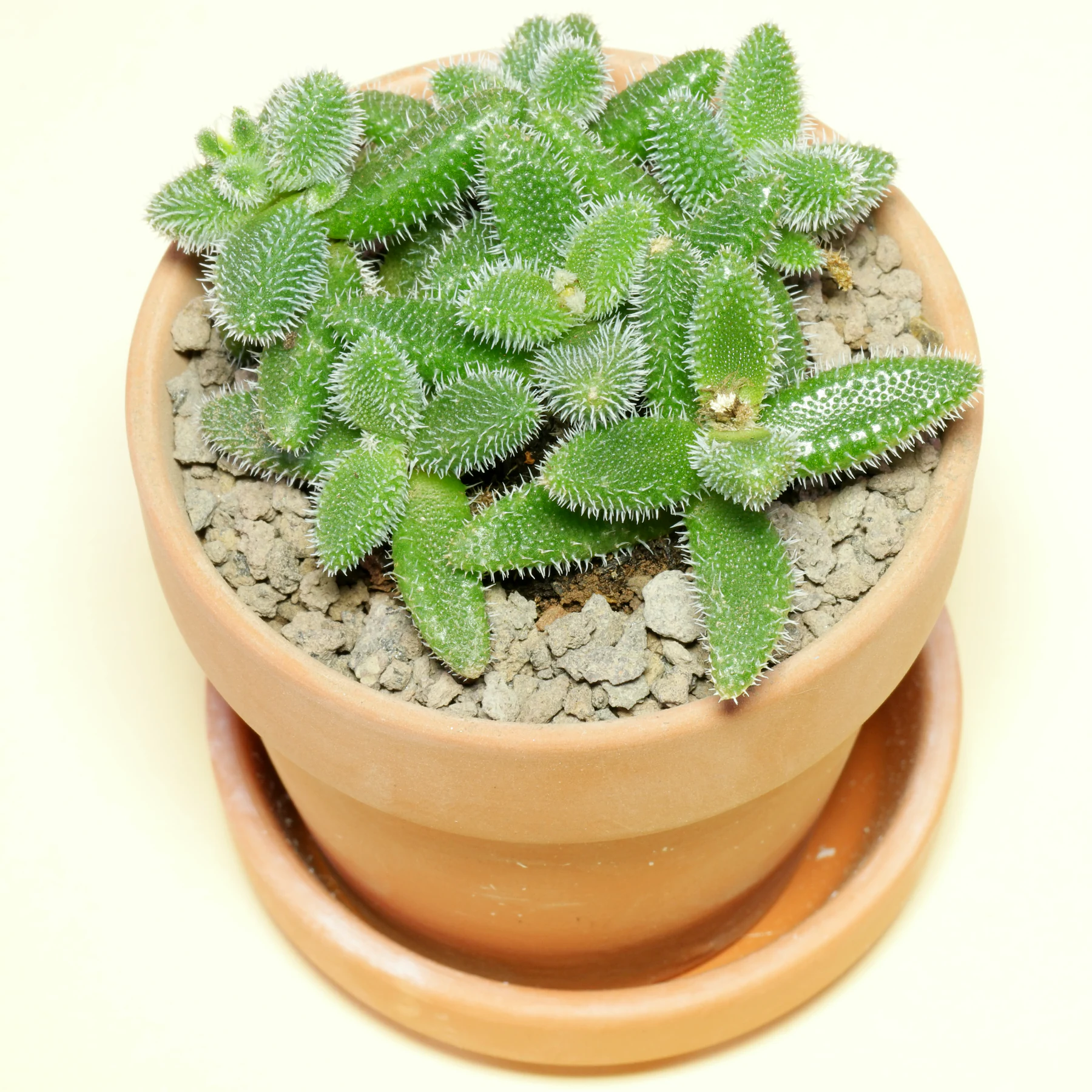 Watering
Deep watering is possible from spring to autumn. Water until the substrate is saturated. Allow to dry before watering.
Temperature
To avoid the formation of thin, light-deficient shoots, it is good to overwinter Delosperma echinatum in a cool place at around 10°C. Water only a little during this time.