Viola odorata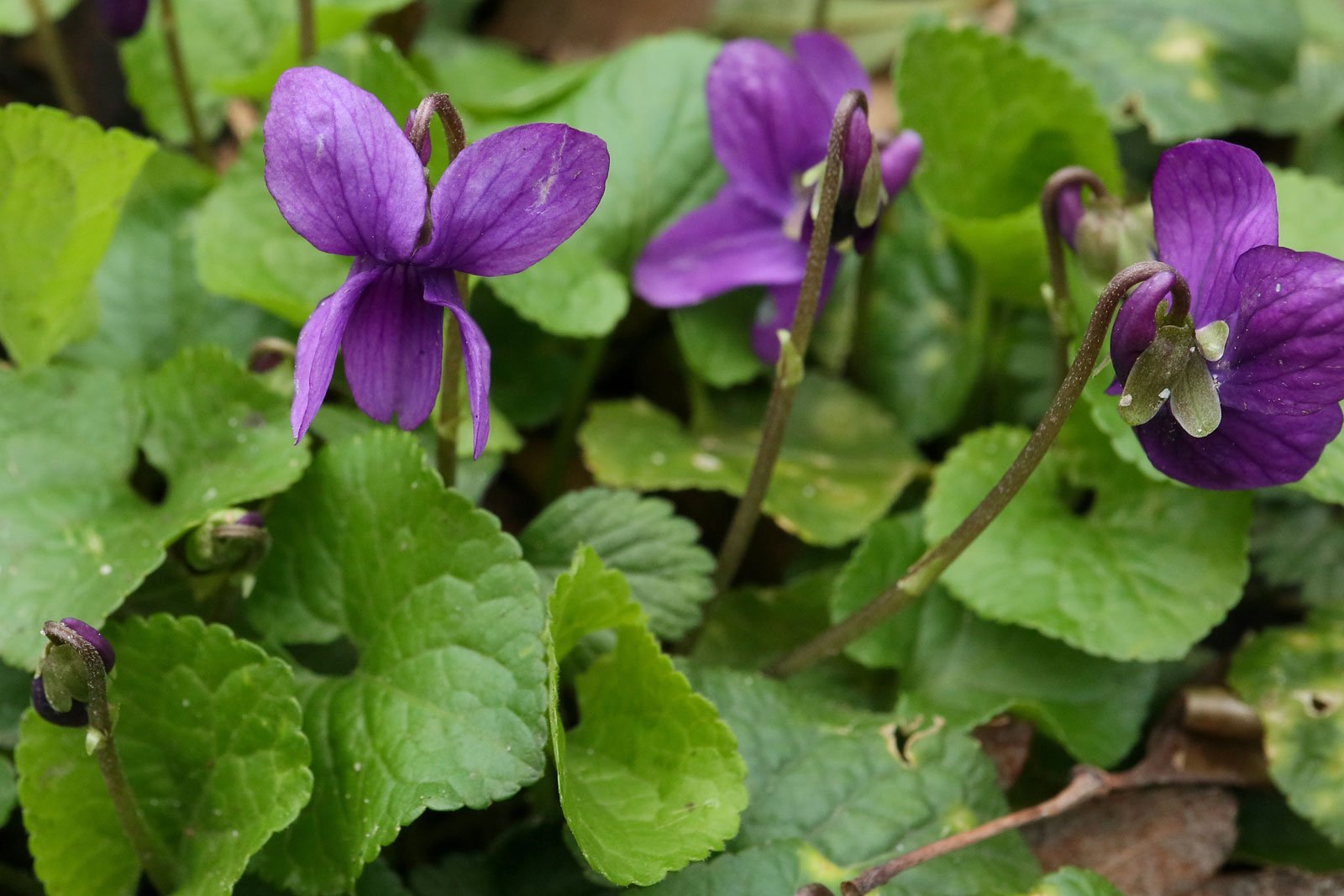 Description
The Wood Violet (Viola odorata) is an early and late bloomer. Its main flowering time is in spring and lasts from February to April here in Germany. However, it likes to show sporadic flowers as early as October or November.
The flowers of the wild type are blue-violet to purple in colour. There are also varieties with white, pink, light blue, yellow or speckled flowers. Depending on the water and nutrient supply at the location, the Wood Violet can grow between 5 and 10 centimeters high.
Viola odorata can be found in parks, gardens, along roadsides, along the edges of bushes and in light woodland. It prefers semi-shady locations with evenly moist but not wet soil. It is spread by runners and seeds.
Because of its sweet-smelling flowers it is also known as Sweet Violet. Other common names are Common Violet, English Violet and Garden Violet.
Countries
Viola odorata is native to many European countries, in some it grows as an introduced species. Its area of distribution reaches as far as Asia (West Asia, India) and North Africa.
Northern Europe: Denmark, Great Britain, Ireland, Norway, Sweden
Central Europe: Belgium, Germany, Netherlands, Austria, Poland, Slovakia, Switzerland, Czech Republic, Hungary
Eastern Europe: Moldova, Russia, Ukraine, Belarus
Southeast Europe: Albania, Bosnia and Herzegovina, Bulgaria, Croatia, Greece, Italy, Macedonia, Montenegro, Romania, Serbia, Slovenia
South West Europe: France, Portugal, Spain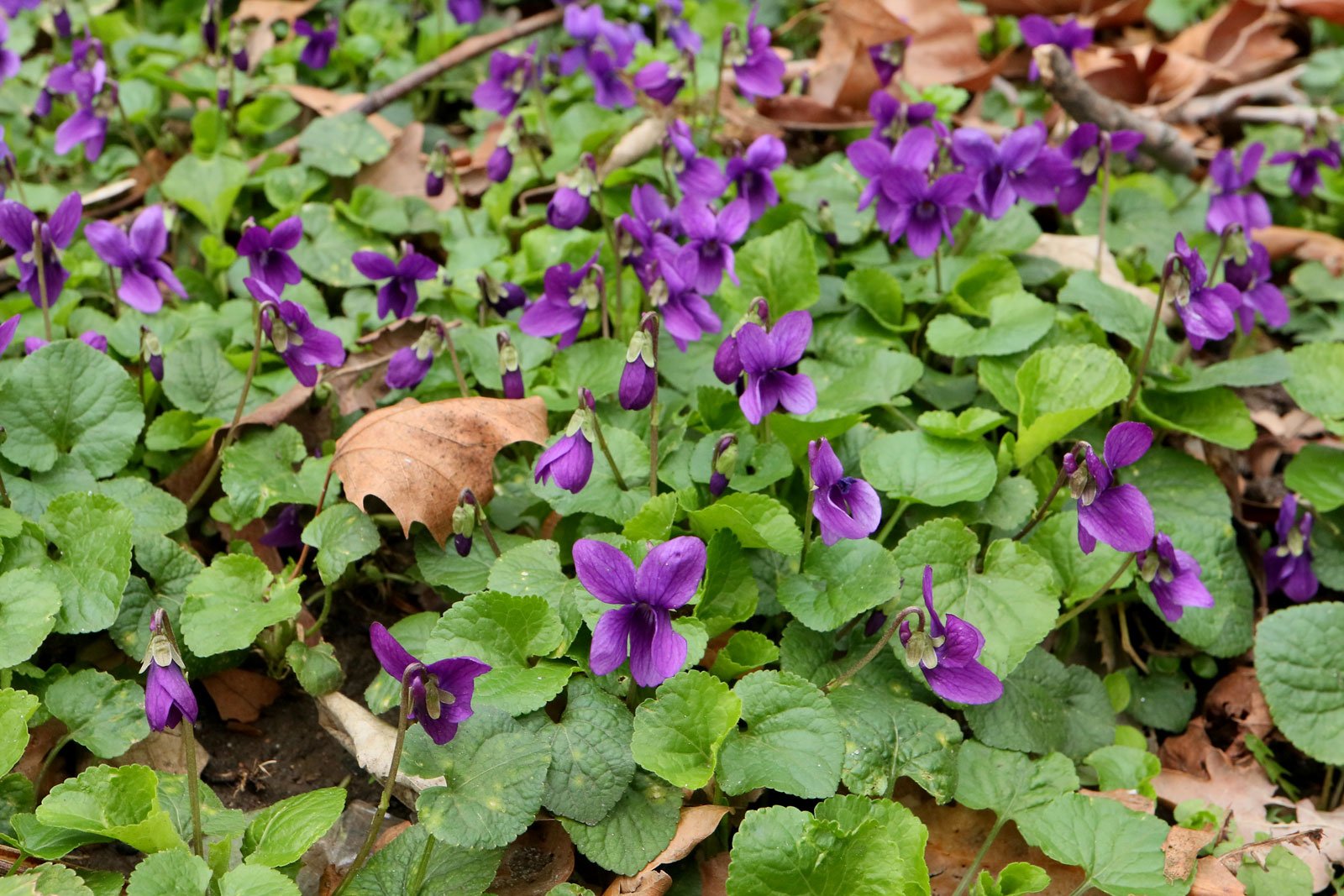 Uses
Besides being used as a garden perennial, Viola odorata is also used as a scented plant or kitchen herb, its leaves and flowers are edible.
Pollinators
Honey bees, wild bees, flies, the seeds are spread by ants.
Common names
Dutch
Maarts viooltje
French
Violette Odorante, Pensée
German
Duftveilchen, Wohlriechendes Veilchen, Märzveilchen
Italian
Viola mammola
Portuguese
Víolas-roxas, violetas-de-cheiro
Spanish
Violeta común, violeta de jardín, viola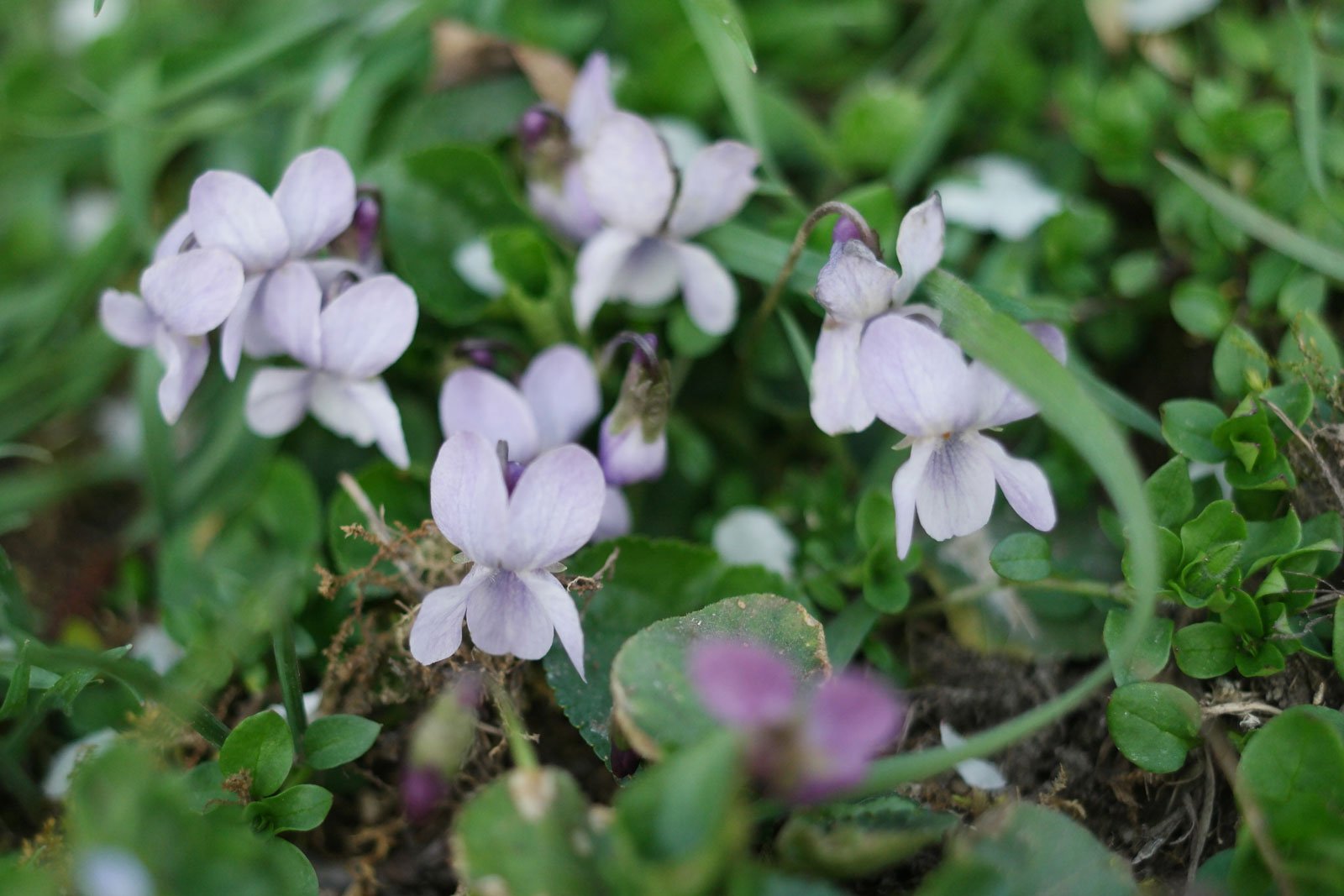 Categories: Blue & Purple Flowers | Perennials | Wildflowers |