The genus Sansevieria belongs to the Nolinoideae subfamily of the Asparagaceae family and contains approx. 66 species. They are commonly known as Snake Plants. The most popular member is the Mother In Law's Tongue (Sansevieria trifasciata).
There is a wide range of cultivars available, with leaves colored in white, yellow or turquoise. And also with curled leaves.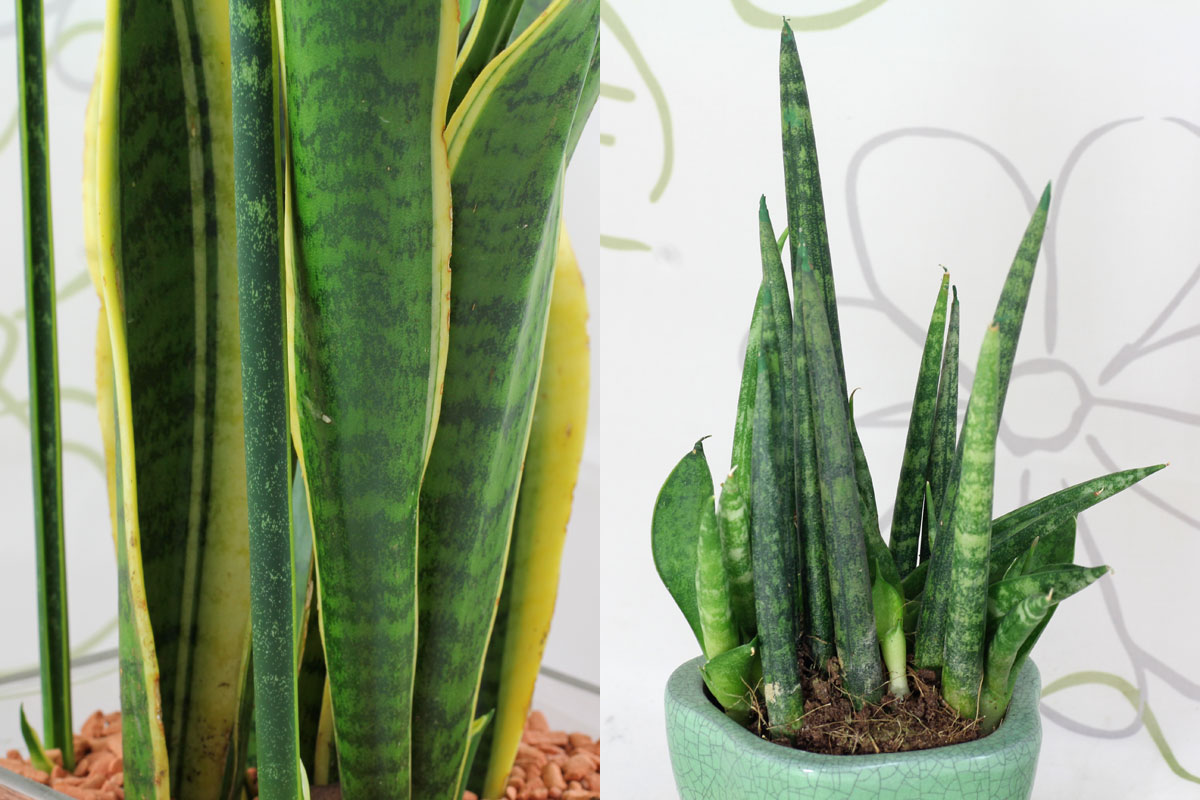 The succulent plants are growing from rhizomes (rootstocks). Those under or on the ground sitting stems sending out the roots and shoots.
The members of the genus Sansvieria can by propagated by (leaf) cuttings, division or seeds (hard to get).
Plant care
The members of the genus Sansevieria do best on a sunny to bright location throughout the year. Especially the coloured cultivars need some more light for showing the variegated leaves. A light shaded place will be tolerated for some of the green forms.
If placed outside during summer, make sure that water can flow out of the pot. Bring back inside if the temperature is falling below 10 °c/50 °f constantly. To avoid burned leaves the plants should slowly be adapted to the direct sun.
The soil should be well drained. A regular cactus mix can be used. For the most of my plants i'm using a mix of potting soil, lay granulate, pumice and coarse sand (1:1:1:1).
From spring to fall they can be deep watered. Whats flowing out of the pot should be removed after a few minutes. Wet legs can cause rotten roots. Allow to dry before watering next.
In spring/summer a half diluted cactus fertilizer can be given monthly. New bought or recently repotted plants don't need to be feeded for the first year.
Snake plants can be cultivated at room temperature throughout the year with a winter minimum of 14 °c/57 °f. If wintering colder it needs less watering and no feeding.
Propagation
Snake Plants can be propagated by seeds, division or leaf cuttings. For a detailed how to click on the image below.
Species
The genus Sansevieria contains approx. 66 species. Most of them are native to tropcial Africa, like Kenya or Tanzania.
Selected species and cultivars
Sansevieria "Ed Eby"
Sansevieria "Ed Eby" is probably a hybrid between S. canaliculata and S. pearsonii. It sometimes is sold as Sansevieria patens.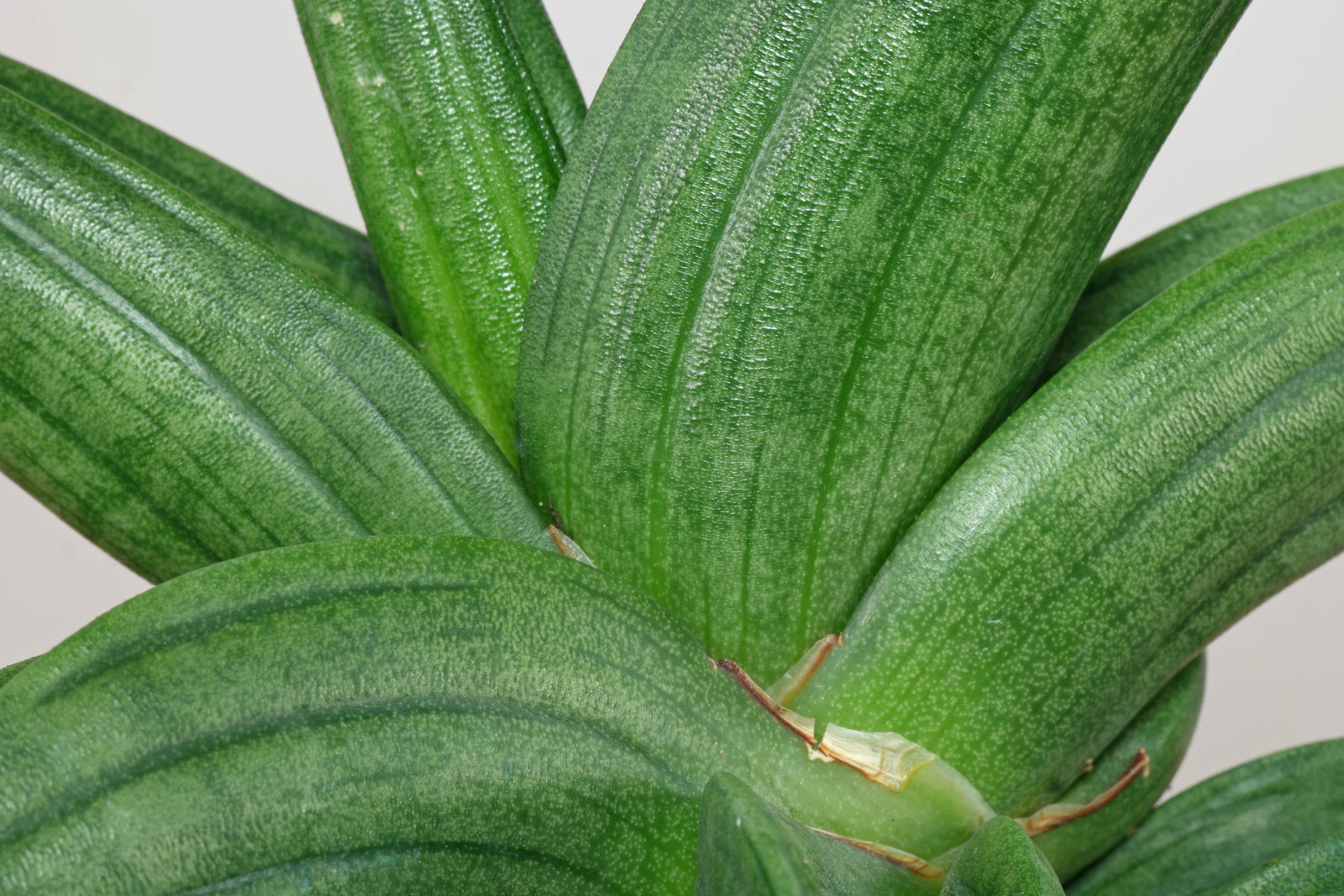 Sansevieria "Friends"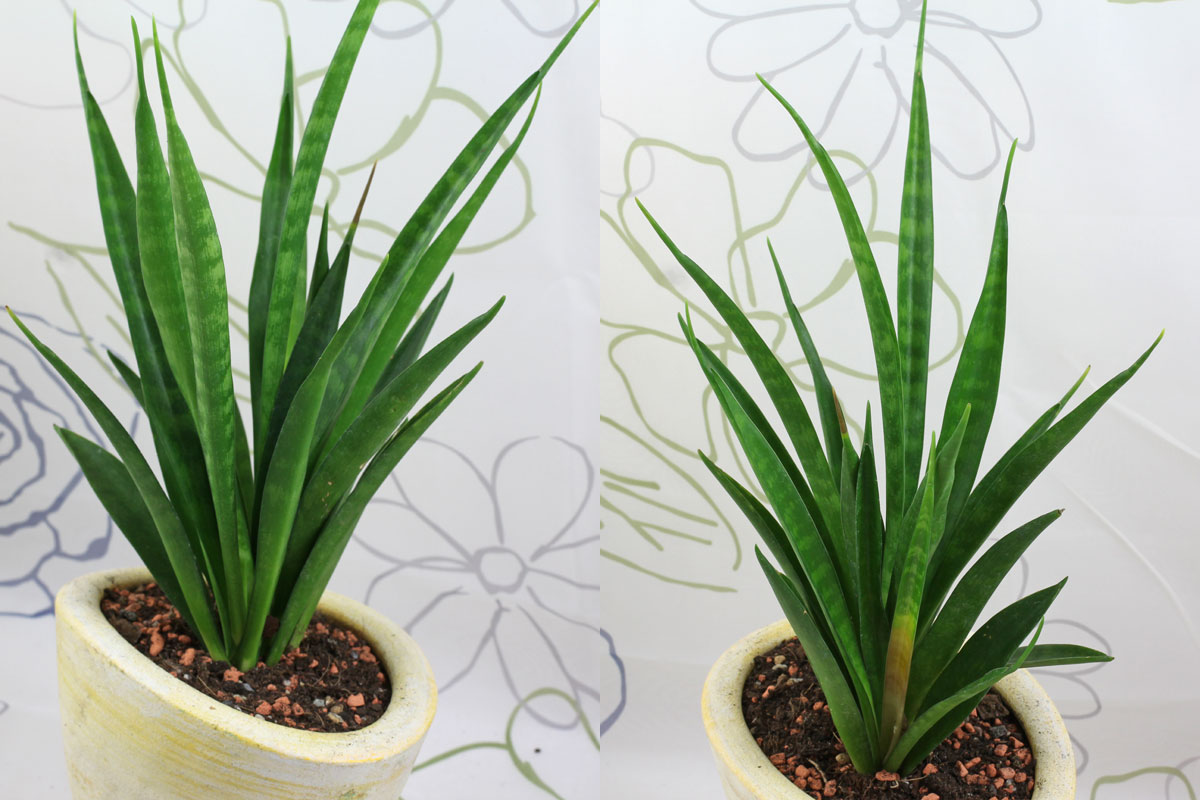 In Europe this plant is sold as "Student Plant (Sansevieria kirkii "Friends"). But this seems to be just a sales name for a simple Sansevieria parva.
Some images of the real Sansevieria kirkii can be found here –>.
Sansevieria aubrytiana
Sansevieria aubrytiana is native to Gabon, Tanzania and Angola.
Sansevieria ballyi
Sansevieria ballyi is native to Kenya and Tanzania.
Sansevieria concinna
Sansevieria concinna is native to Tanzania and South Africa. The commonly known as Spoon Leaved Sansevieria is available in different sizes and also with variegated leaves.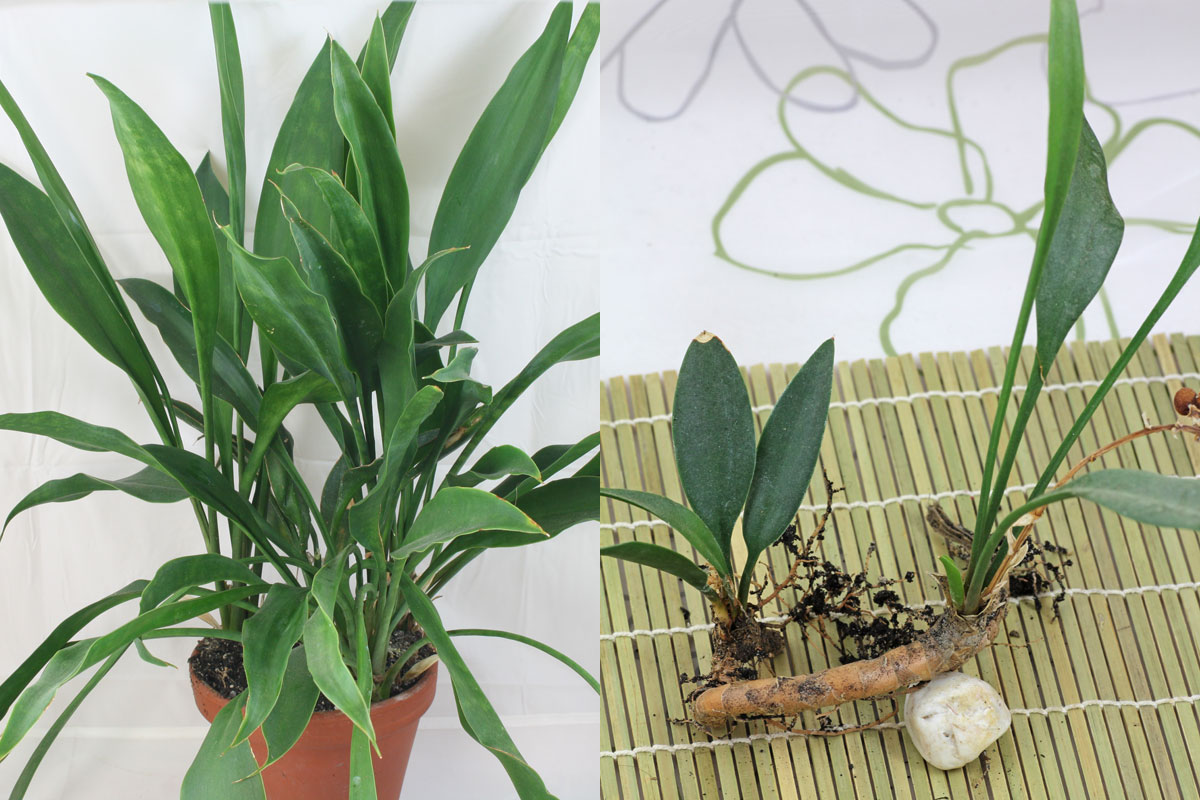 The Spoon Leaved Sansevieria is suitable for sunny to part shaded places and can be grown in a regular cacti mix.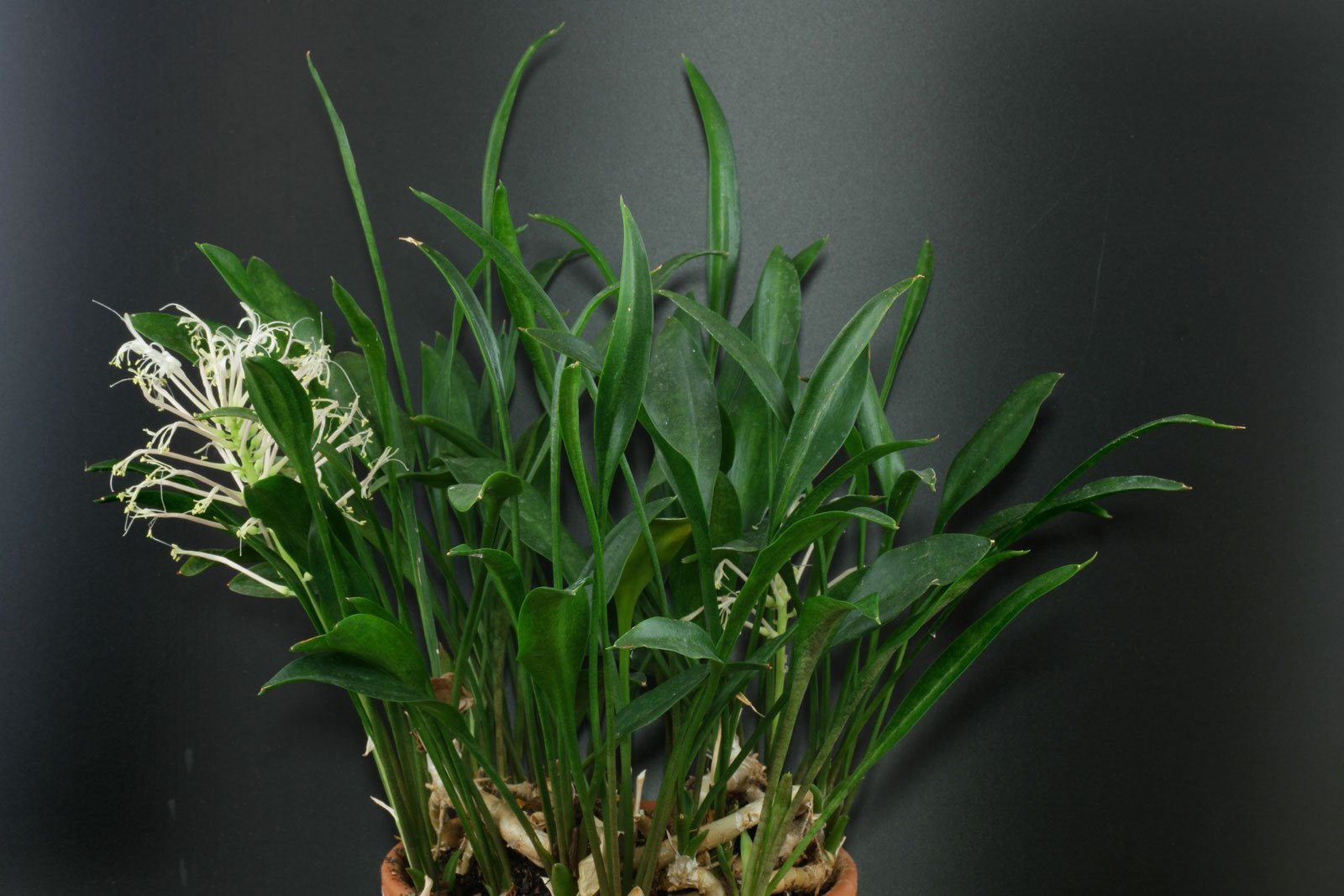 Sansevieria conspicua
From Sansevieria conspicua are different forms available. This Snake Plant is native to Kenya.
Sansevieria cylindrica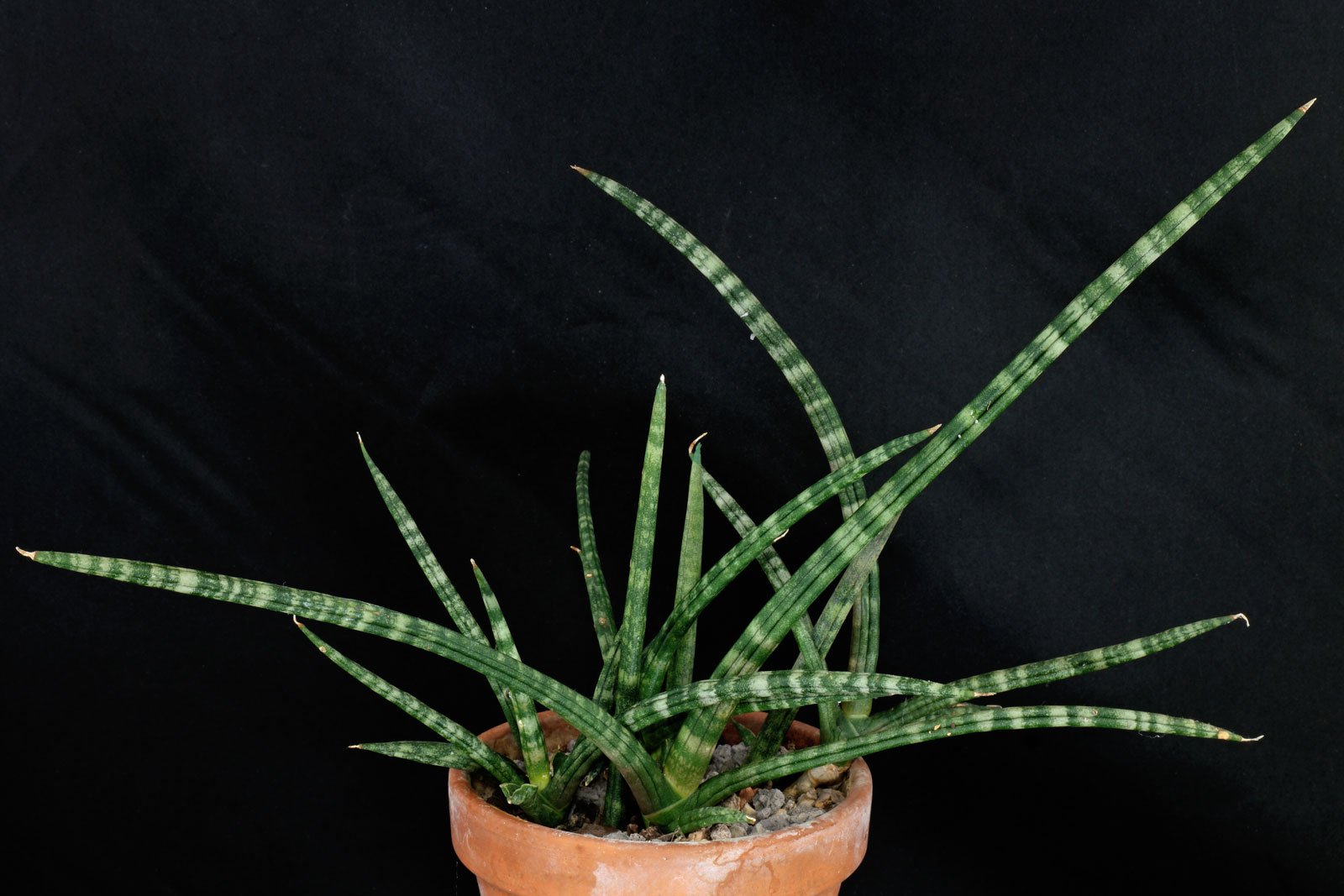 Sansevieria cylindrica is commonly known as Cylindrical Snake Plant, African Spear or Spear Sansevieria.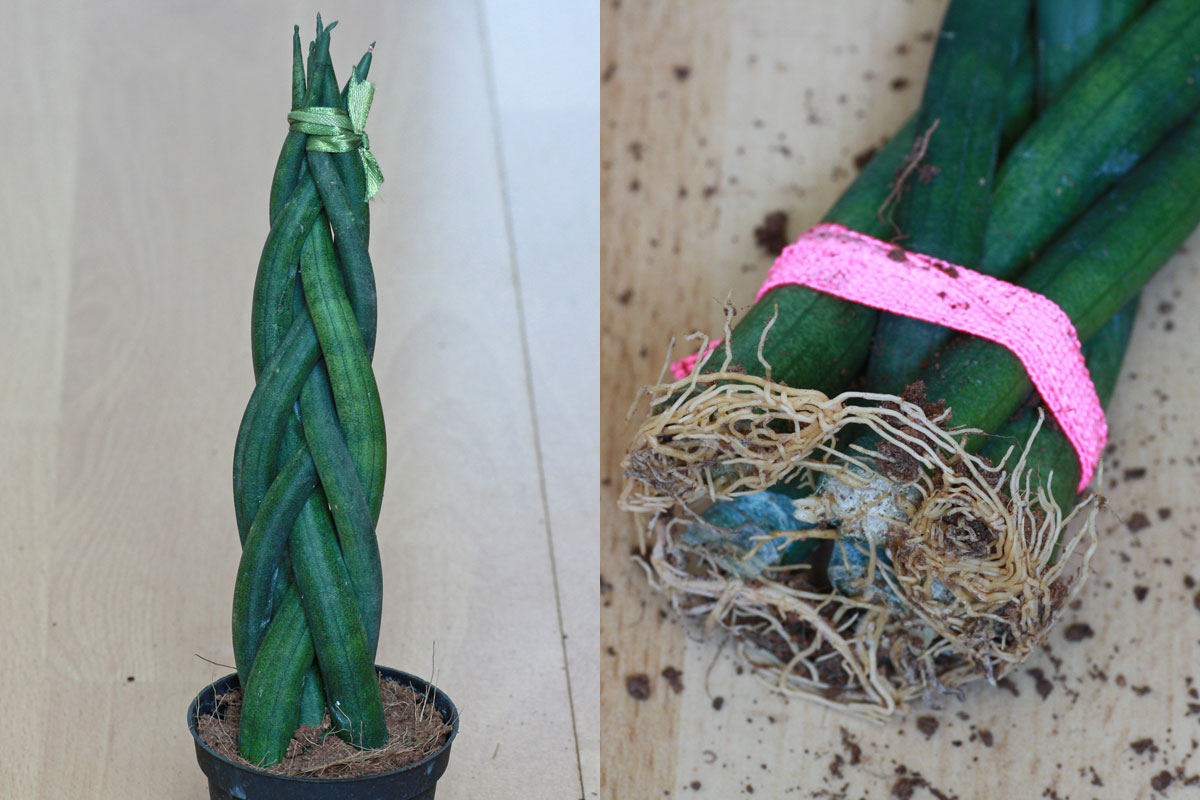 Sansevieria cylindrica "Patula"
Sansevieria "Spaghetti"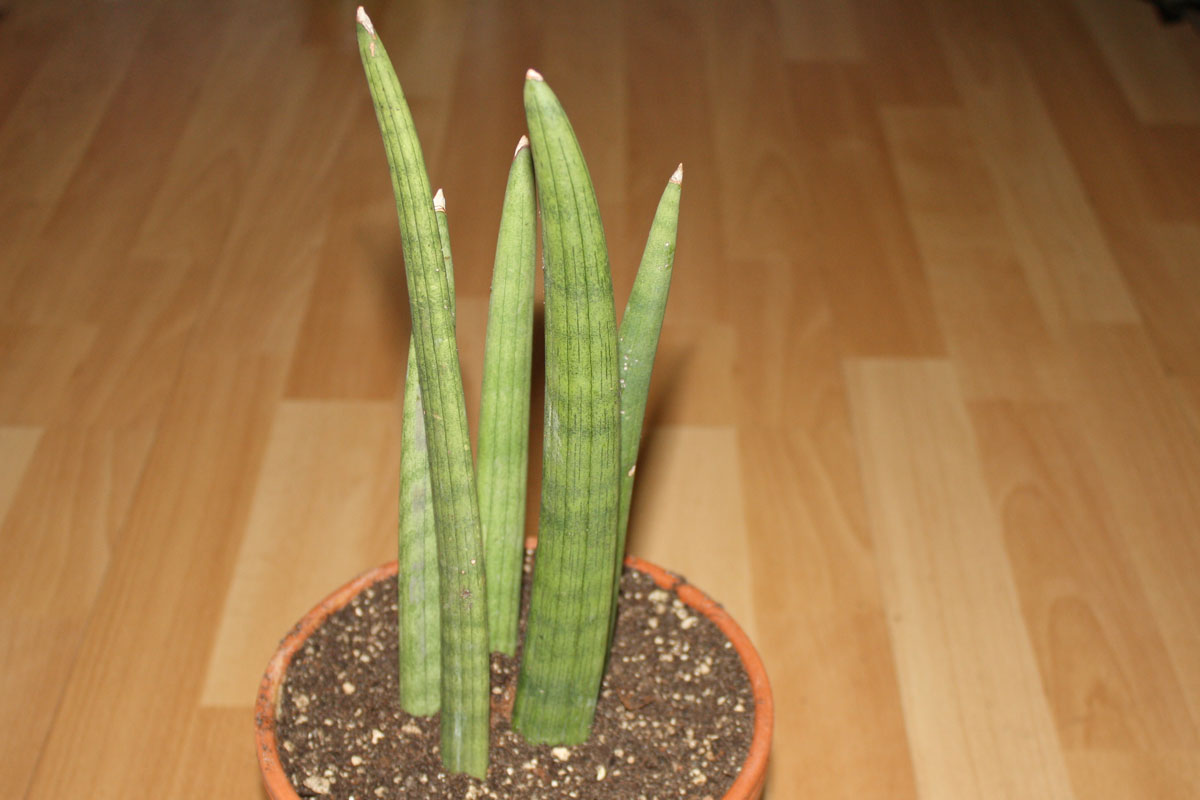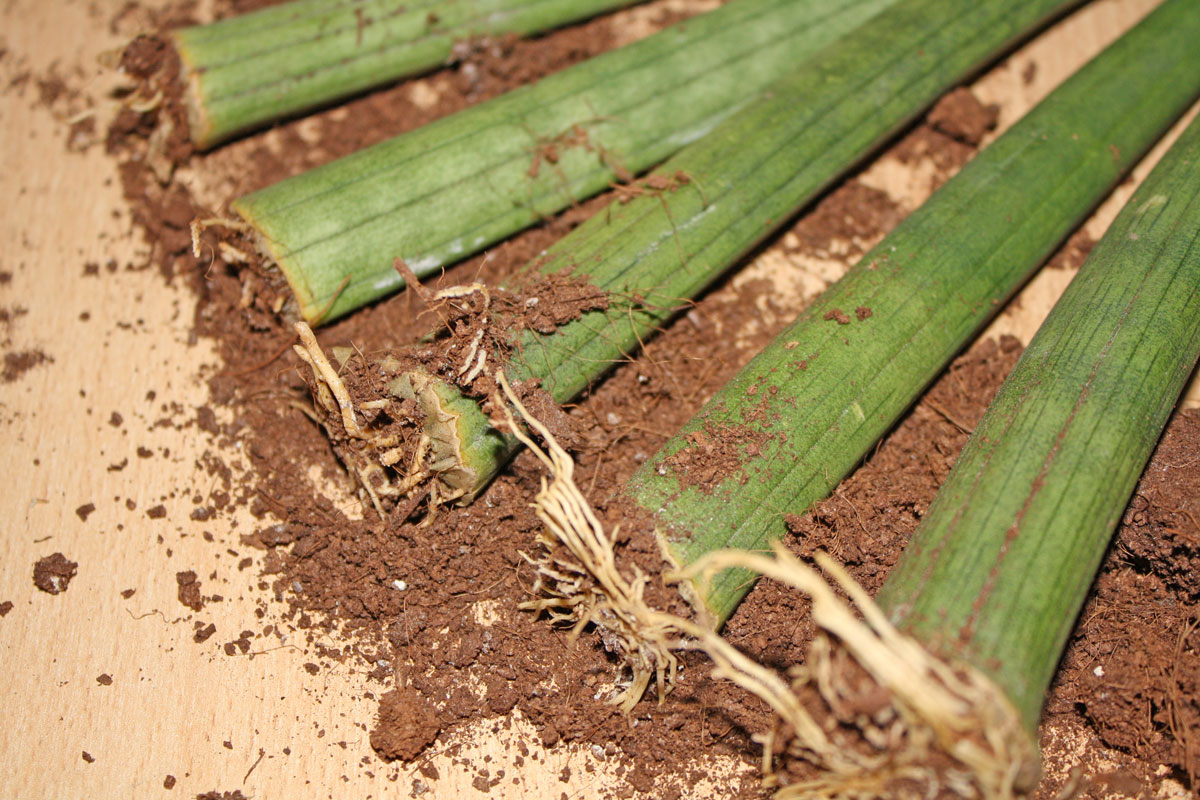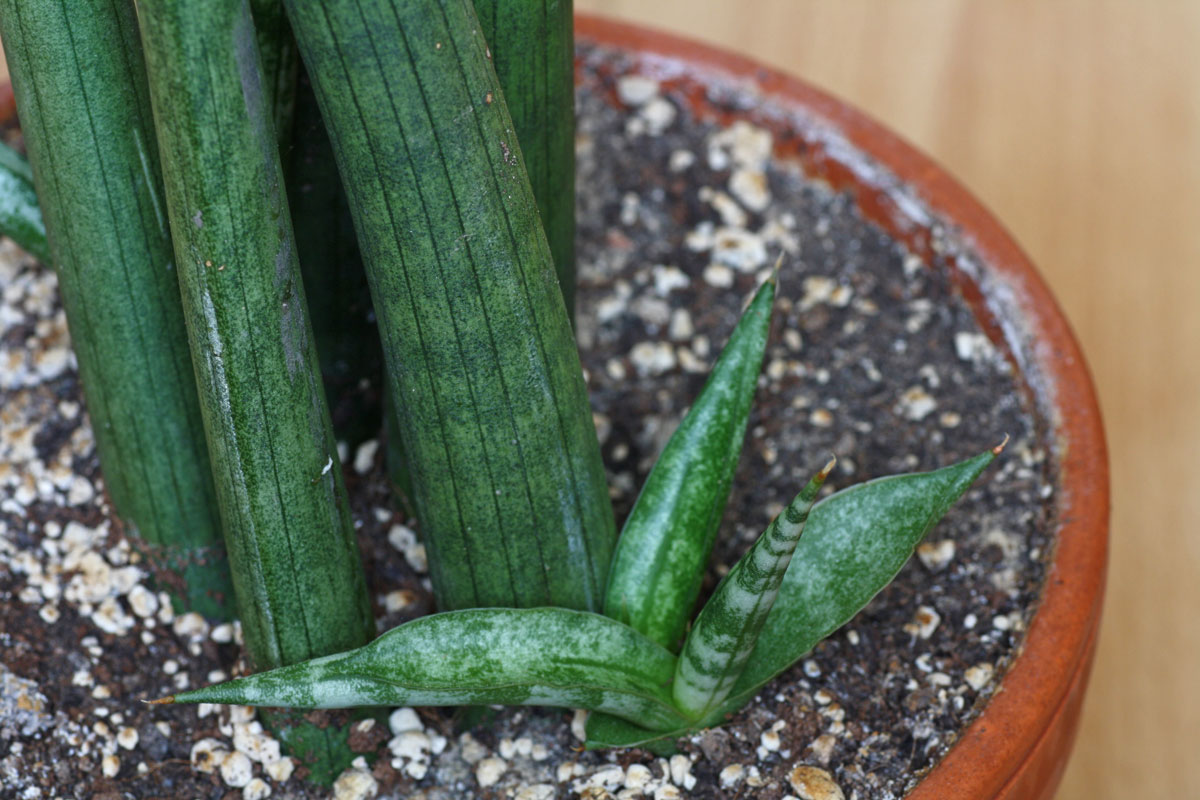 Sansevieria cylindrica "Wild"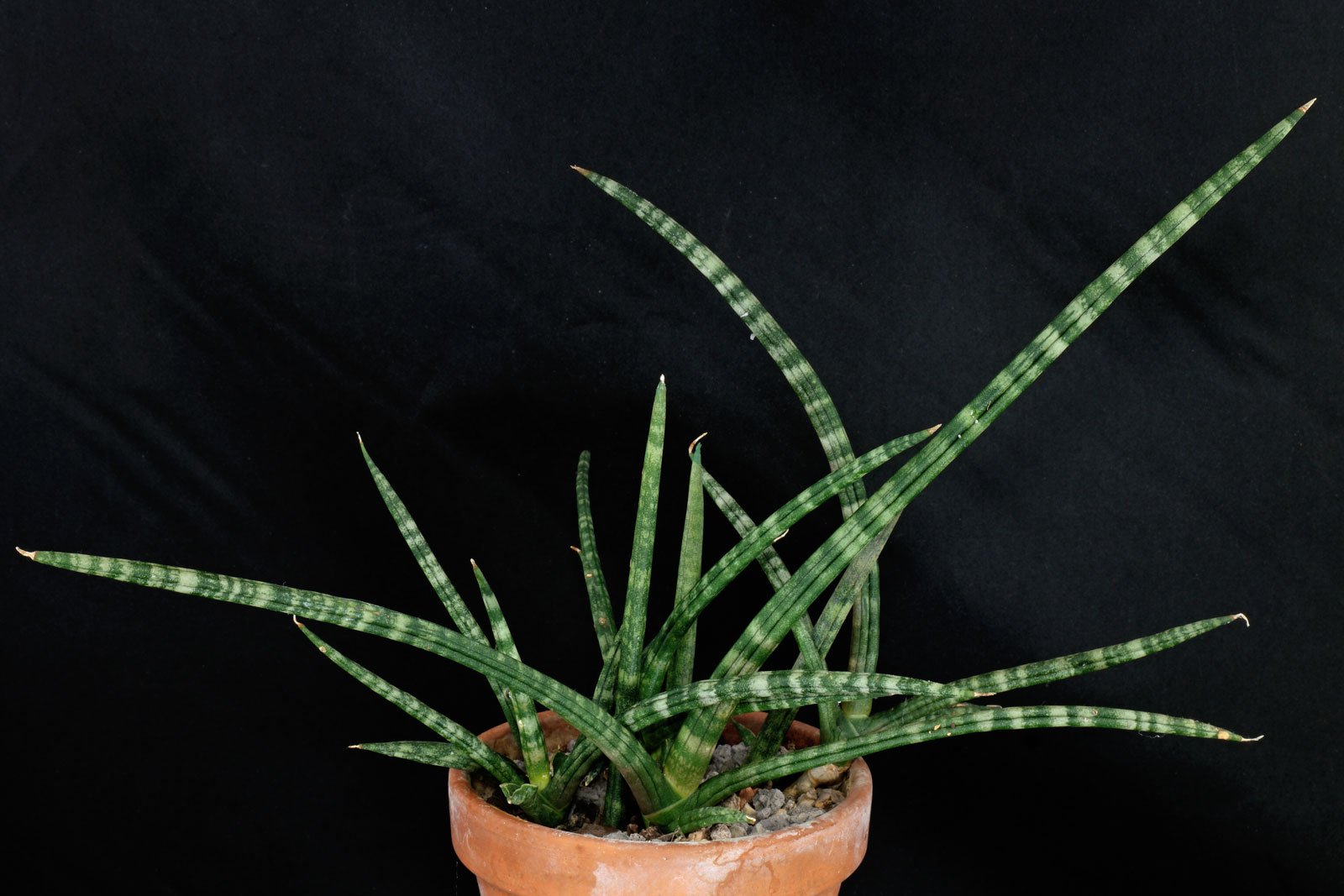 Sansevieria dooneri
Sansevieria dooneri is native to Kenya and Tanzania.
Sansevieria fasciata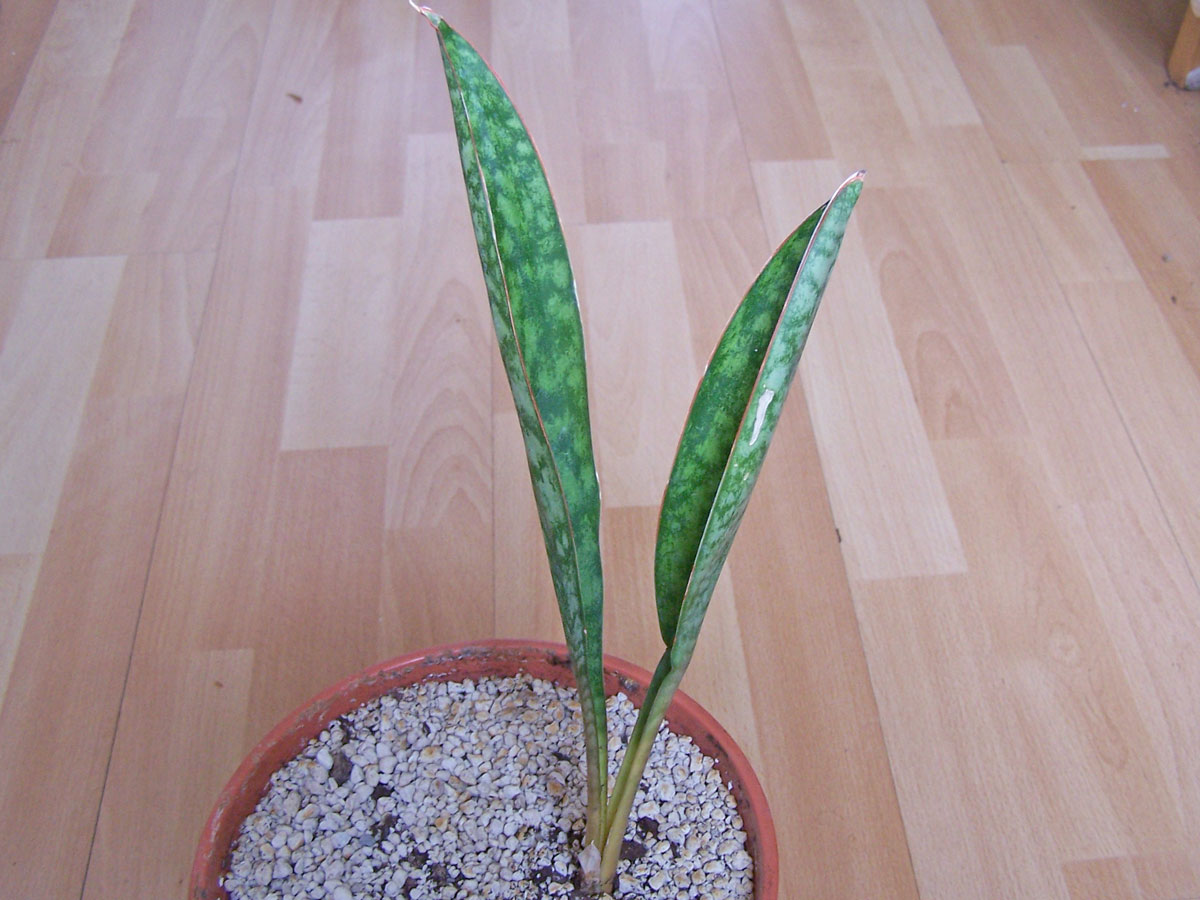 This spoon leaved Sansevieria fasciata is native to Cameroon and Congo.
Sansevieria francisii
Sansevieria francisii is native to Kenya.
Sansevieria francisii forms runners with daughter plants, which can be used as cuttings.
Sansevieria grandis
Sansevieria grandis is native to Kenya and South Africa.
Sansevieria guineensis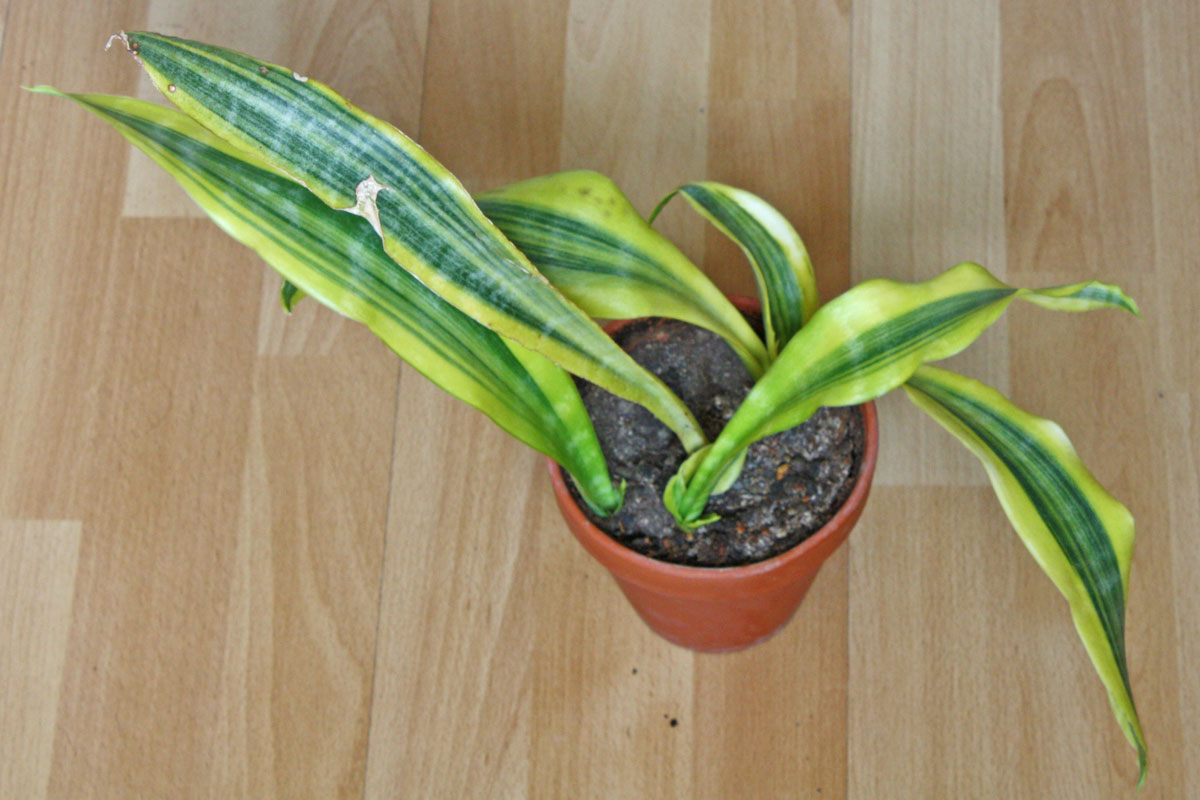 From Sansevieria guineensis are different forms with green or white variegated leaves available. It is reclassified as S. hyacinthoides.
Sansevieria hyacinthoides
Sansevieria hyacinthoides is native from Kenya to South Africa. This plant grows best if placed sunny the year round.
Sansevieria nilotica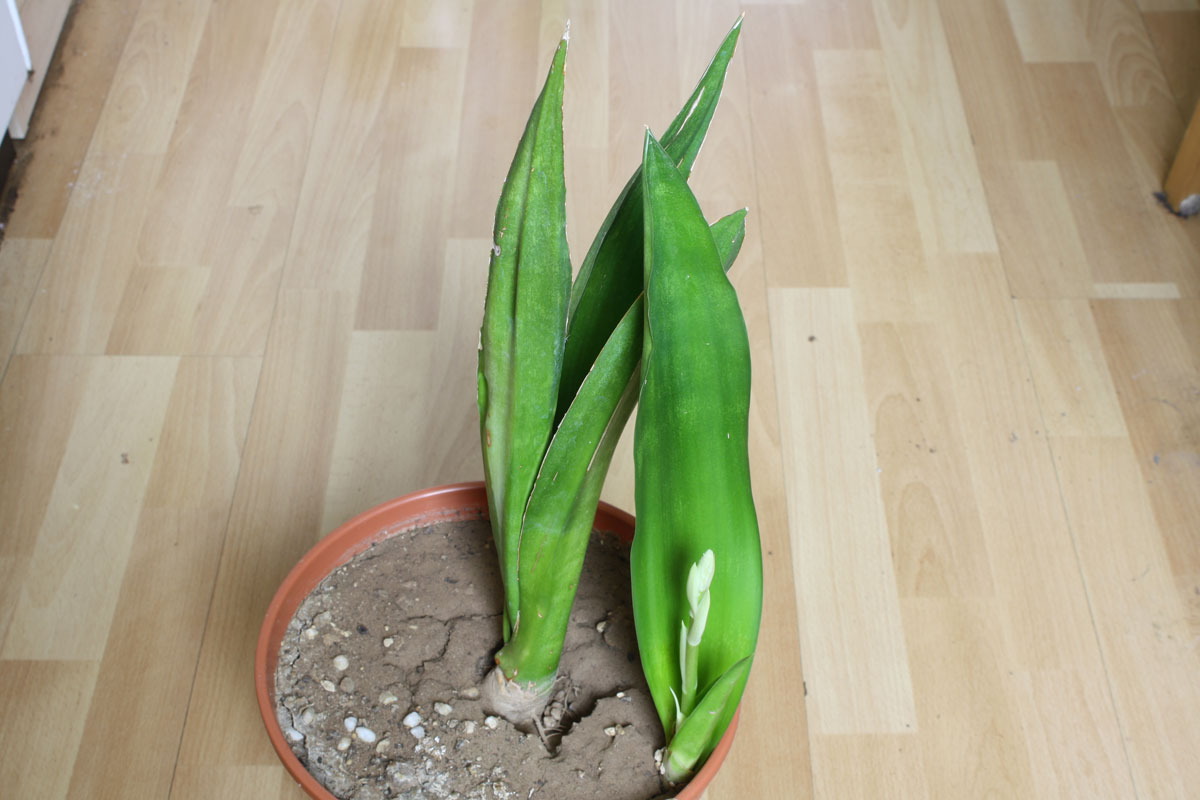 Sansevieria nilotica is native to Ethiopia and Sudan. Some cultivars are available.
Sansevieria parva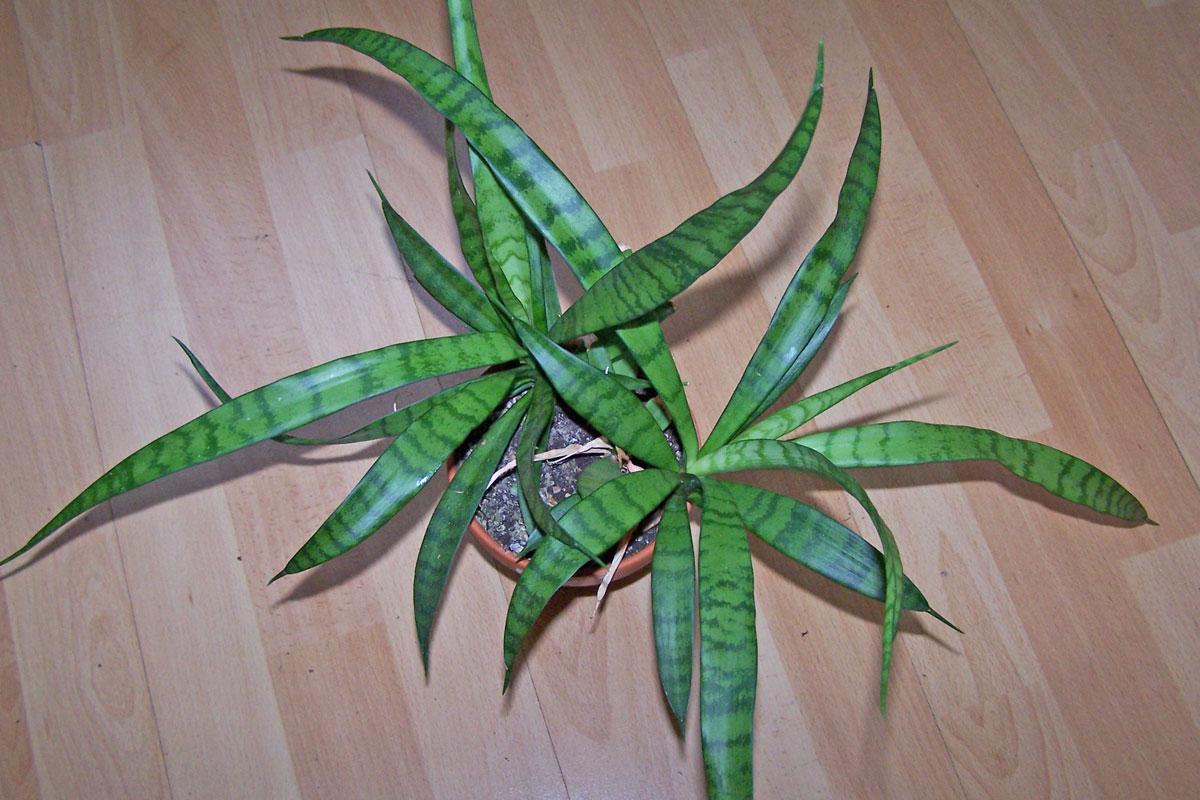 Sansevieria parva is available with green, white or yellow variegated leaves.
Sansevieria pinguicula
Sansevieria pinguicula is a slow grower native to Kenya. A variegated cultivar is available.
Sansevieria raffillii
Sansevieria raffillii is native to Kenya, Zambia, Tanzania, Uganda and Sudan.
Sansevieria sulcata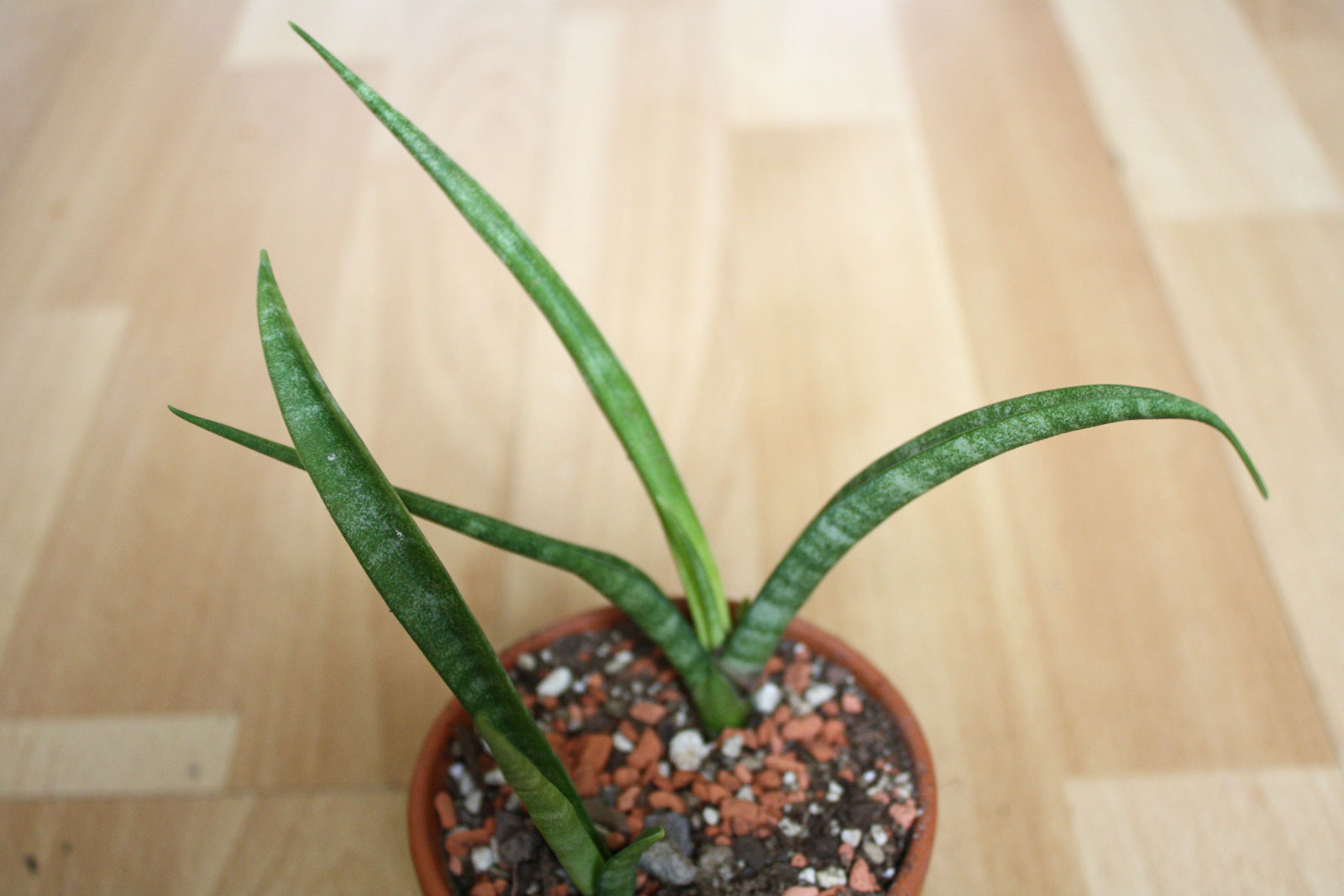 Sansevieria sulcata is also available with yellow stripped leaves: S. sulcata "Variegata".
KEW says it's reclassified as a form of Sansevieria canaliculata.