Pseudofumaria lutea
Description
The Rock Fumewort (Pseudofumaria lutea, formerly Corydalis lutea) can reach heights of 15 to 30 centimeters and is a naturalised species in many European countries. It grows on walls, scree slopes, roadsides, bushes and is often found near gardens and in cities.
Here in Germany its flowering time can begin as early as February and last until September. In mild regions it is an evergreen plant.
All parts of the plant are poisonous.
Countries
The natural distribution area probably includes in these regions:
Central Europe: Switzerland
Eastern Europe: Ukraine
Southeast Europe: Bosnia and Herzegovina, Italy, Croatia, Macedonia, Montenegro, Serbia, Slovenia
As a naturalized species, the Yellow Larkspur can also be found in these European countries:
Northern Europe: Denmark, Great Britain, Ireland, Norway, Sweden
Central Europe: Belgium, Germany, Luxembourg, Netherlands, Austria, Poland, Czech Republic
Eastern Europe: Estonia, Lithuania, Russia
South West Europe: France, Spain
(Source)
Uses
Pseudofumaria lutea is used as a garden perennial. However, this Fumewort, with a maximum temperature of -15 °C, cannot tolerate as much frost as its other European relatives. It is suitable for sunny to semi-shady areas with moist but mineral soil.
Pollinators
Wild bees, honey bees, flies
Common names
Dutch
Gele helmbloem
French
Corydale Jaune
German
Gelber Lerchensporn
Italian
Colombina gialla
Portuguese
Fumária amarela
Spanish
Corydale Jaune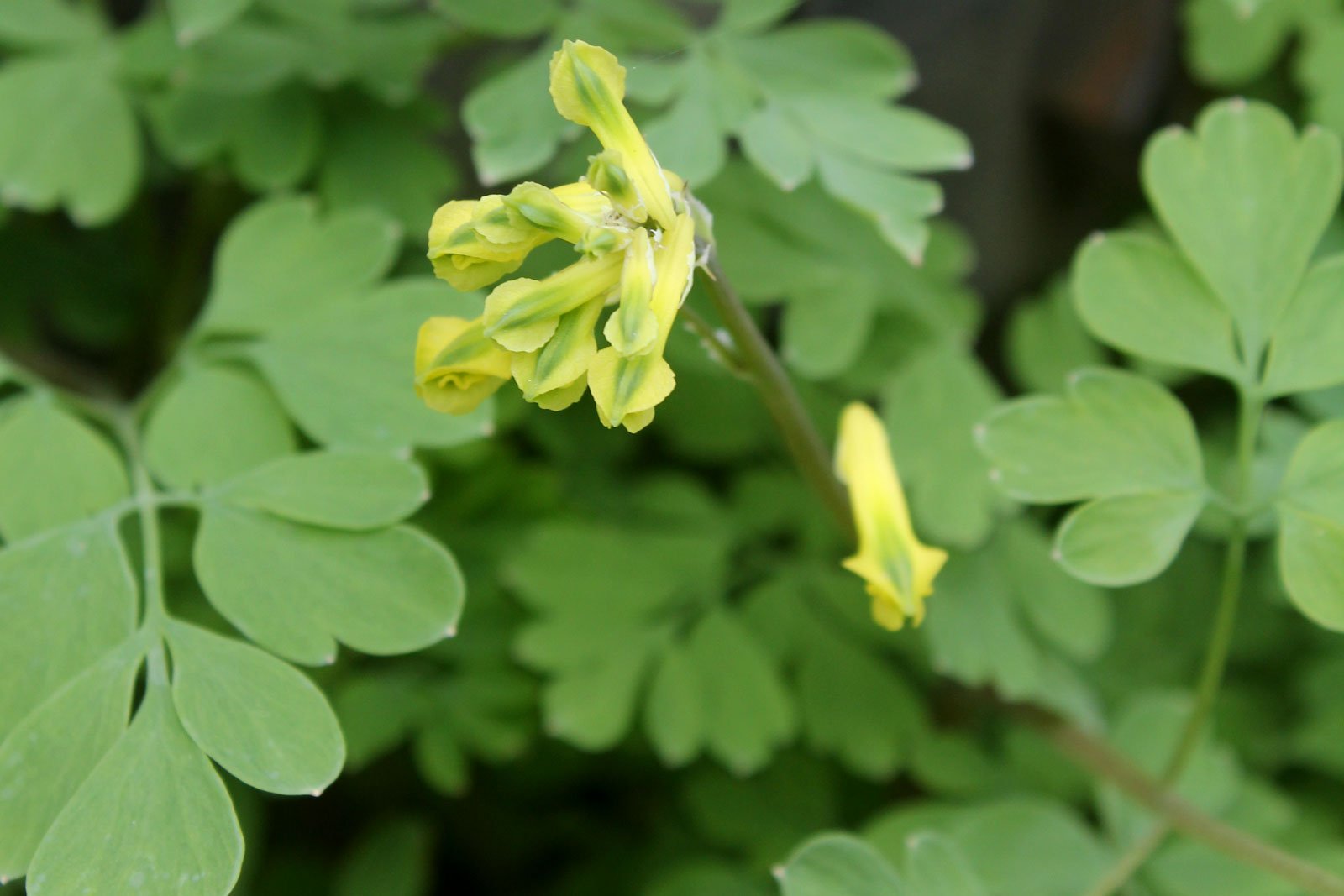 Categories: Perennials | Wildflowers | Yellow & Orange Flowers |