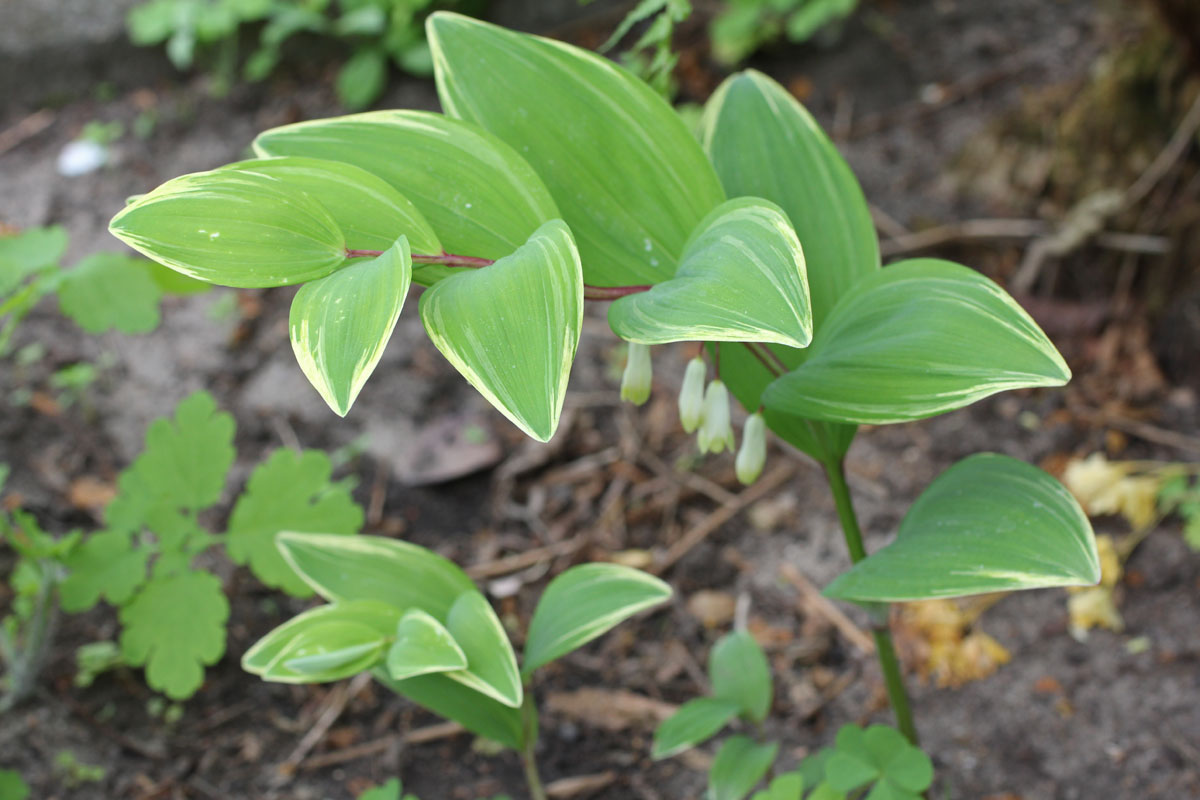 Polygonatum falcatum "Variegatum"
Common name(s): Solomon's Seal
Synonyme(s): N/A
Family: Asparagaceae, Nolinoideae subfamily
Origin: none "Variegatum" is a cultivar. The wild form is native to Japan and Korea.
More infos: this Solomon's Seal is suitable for bright to part shaded places with some morning or evening sun. USDA zone 4.
Categories: Brown & Green Flowers | Perennials | White flowers |