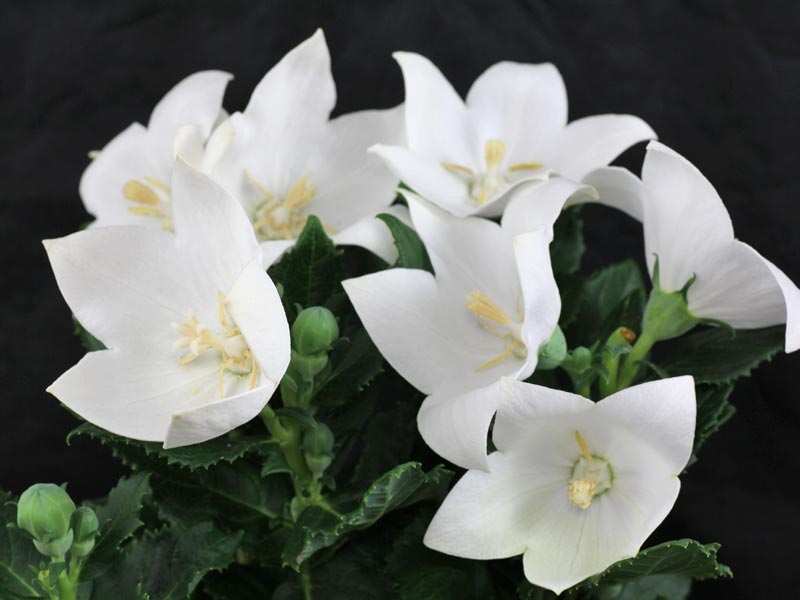 Platycodon grandiflorus "Astra White"
Common name(s): Balloon Flower, Chinese, Japanese or Korean Bellflower
Synonyme(s): N/A
Family: Campanulaceae
Origin: none, "Astra White" is a cultivar. Platycodon grandiflorus is native from Siberia to China, Japan and Korea.
More infos: a short profile with plant care details and images of other cultivars can be found on my Balloon Flower site.
Categories: Perennials | White flowers |