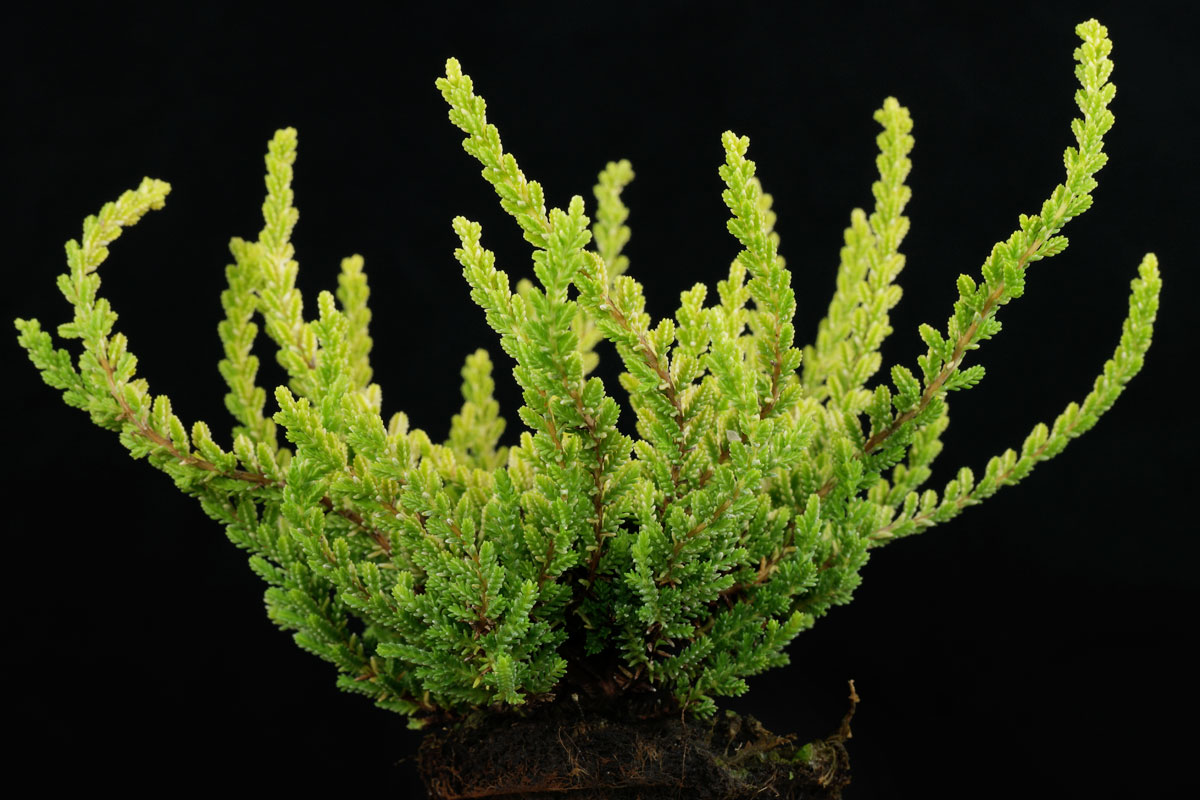 Calluna vulgaris "Zeta"
Common name(s): Common Heather, Ling, Heather and others
Synonyme(s): N/A
Family: Ericaceae
Origin: the wild type is native from Europe to Russia, Turkey, North Africa and grows as an invasive species in North America, Australia and New Zealand
More infos: from Calluna vulgaris are a lot of cultivars available. With white, red, purple or pink flowers. The evergreen shrub is suitable for part to full sunny places. USDA zone 6.
Categories: Shrubs & Trees |