Rose Chafer, Green Rose Chafer
The Green Rose Chafer or simply Rose Chafer (Cetonia aurata) is a beetle from the family of scarab beetles (Scarabaeidae) that is often found in parks and gardens. Incidentally, the cockchafers also belong to this family.
The beetles fly from April to November. They feed on nectar and plant juices and are often found in the blossoms of roses, fruit trees, rhubarb or elderberry. But they also like the juice of grapes, tomatoes and other mostly overripe fruit.
The larvae live in dead wood and feed on it. They pupate already one year after hatching, the beetles appear either in autumn or the following spring.
When touched, the beetles drop to the ground. They grow between 15 and 20 millimetres long. They are variable in the colouration of the elytra, ranging from greenish to brownish metallic. In contrast to the related cockchafers, they are diurnal and can often be seen at midday.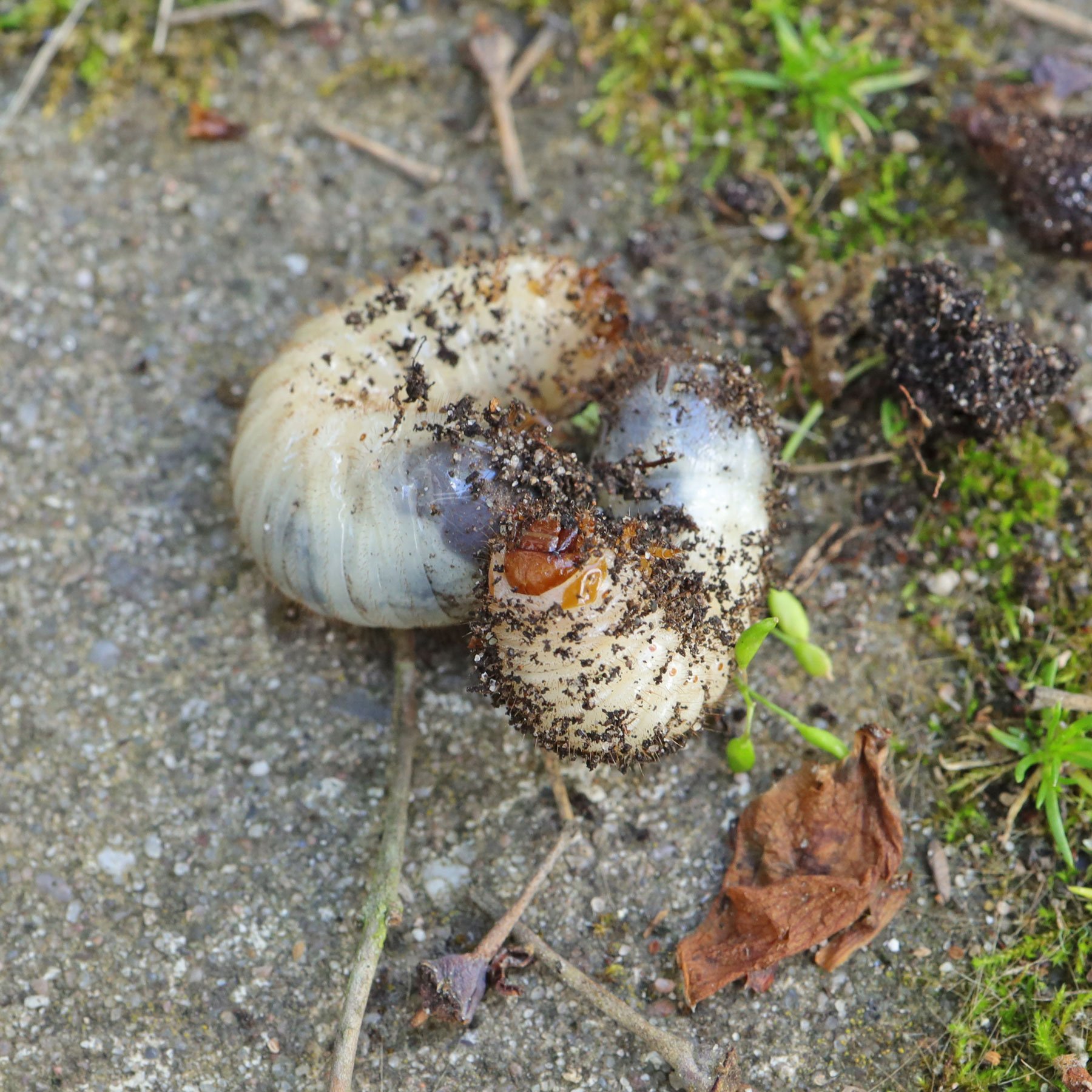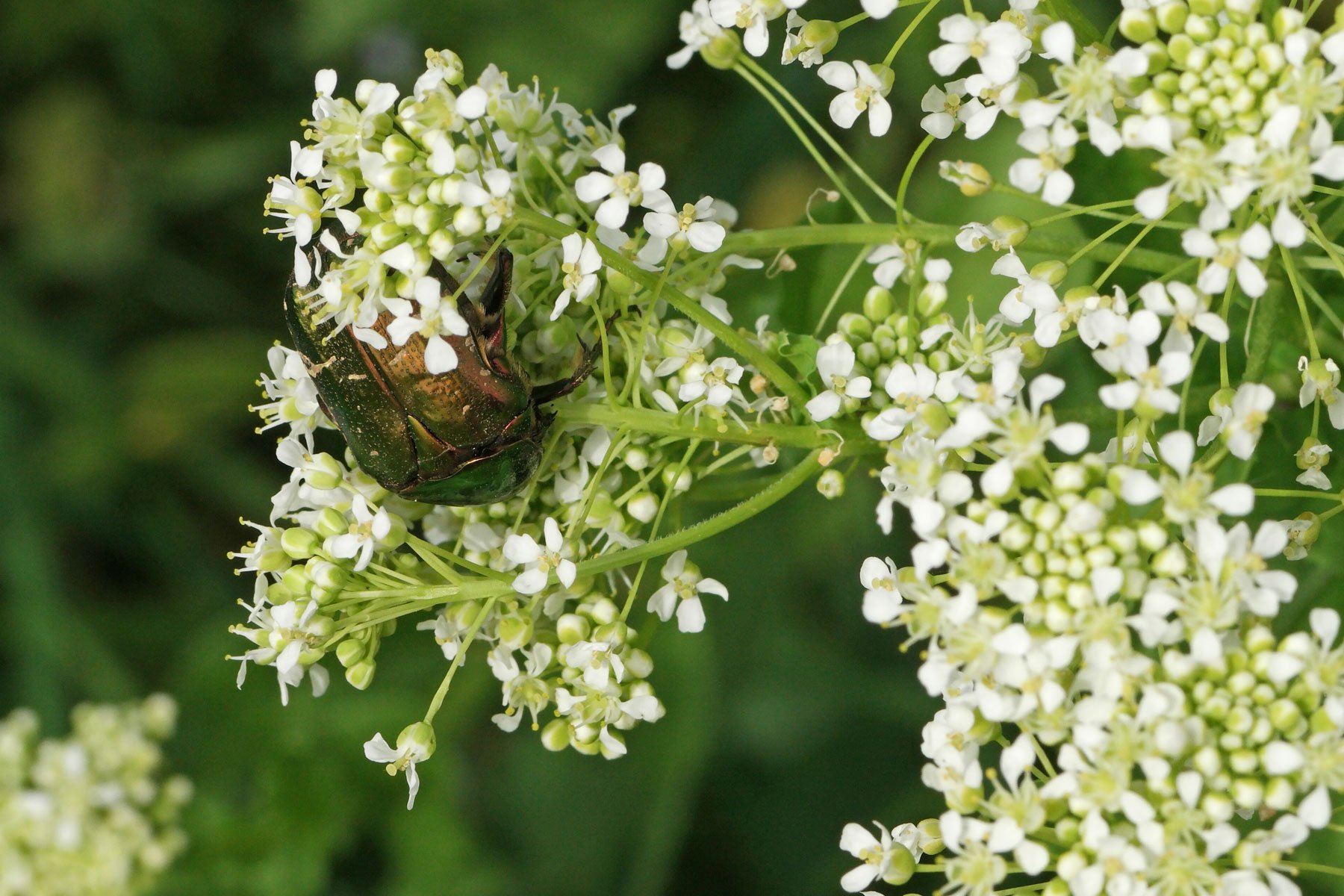 Family: Scarabs (Scarabaeidae)
Origin: Europe to China, Turkey, Siberia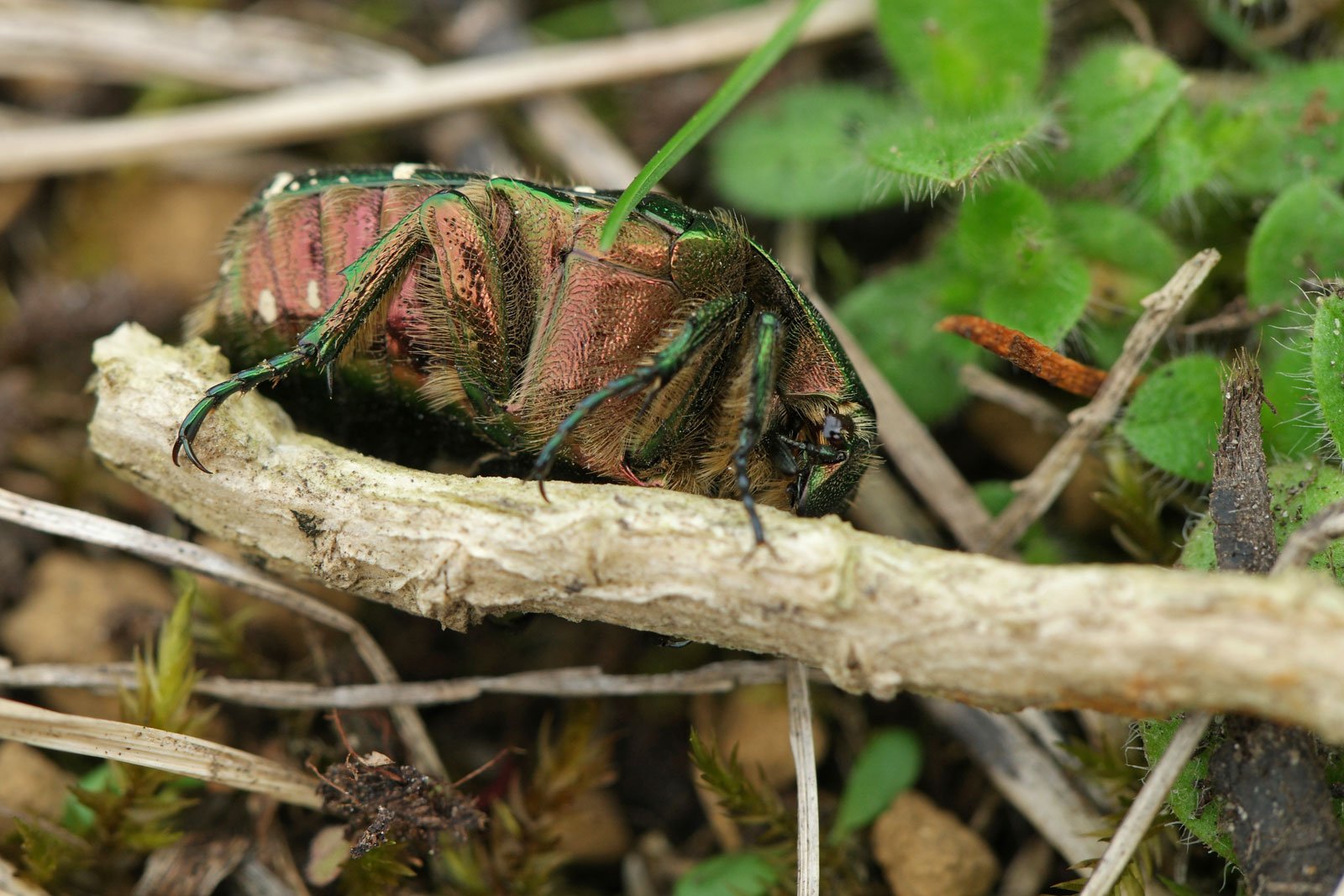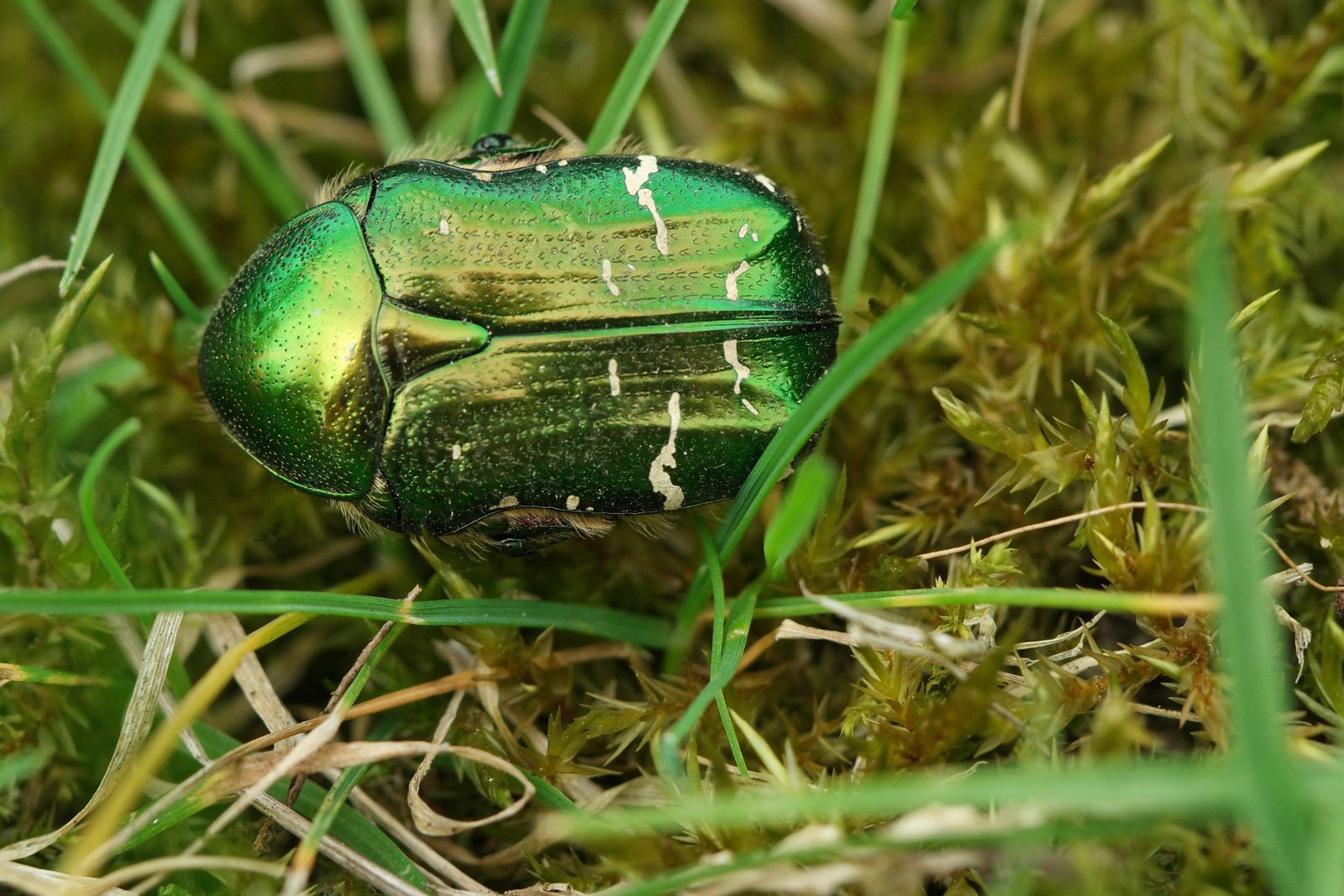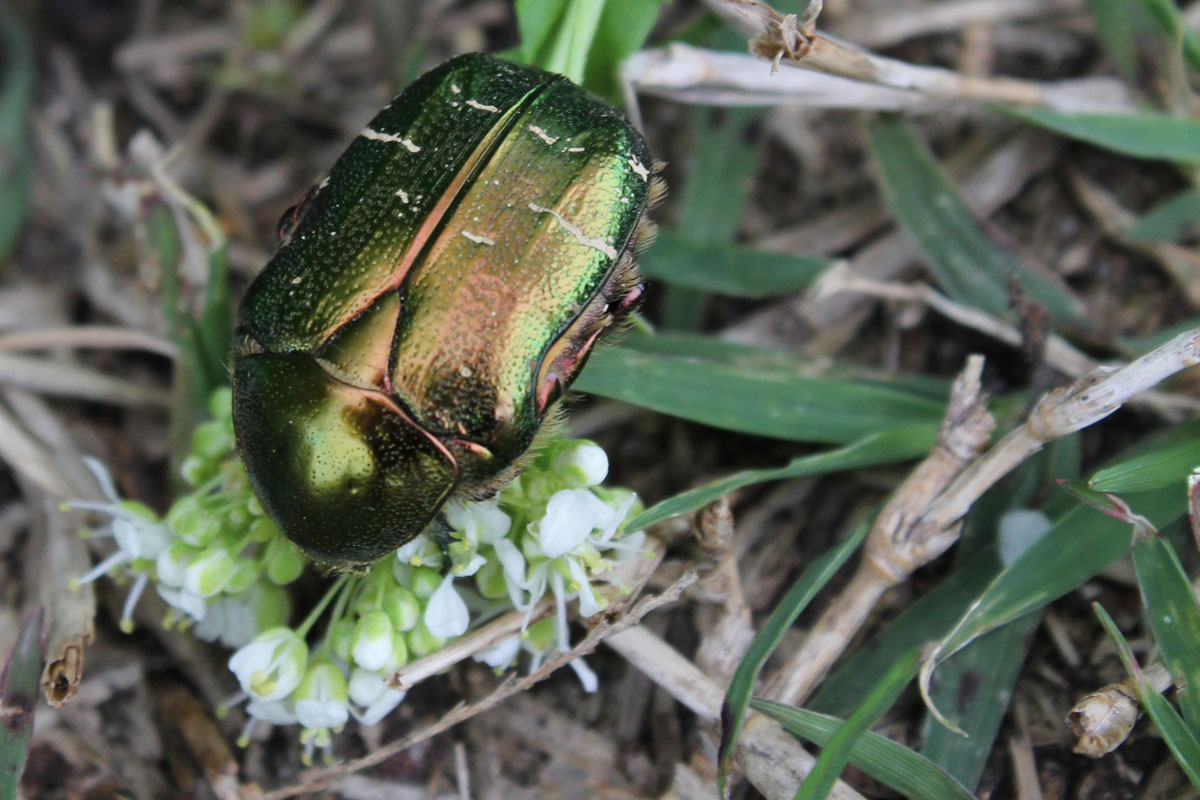 Categories: Beetles, Bugs & Cockroaches | Insects