Blackworm, California Blackworm
The Blackworm (Lumbriculus variegatus) looks similar to the Sludge Worm (Tubifex tubifex), but is not related to it. In addition, the escape reflex of the Blackworm is more pronounced, in case of danger it immediately tries to swim away.
Scientific name
Lumbriculus variegatus
Family
Lumbriculidae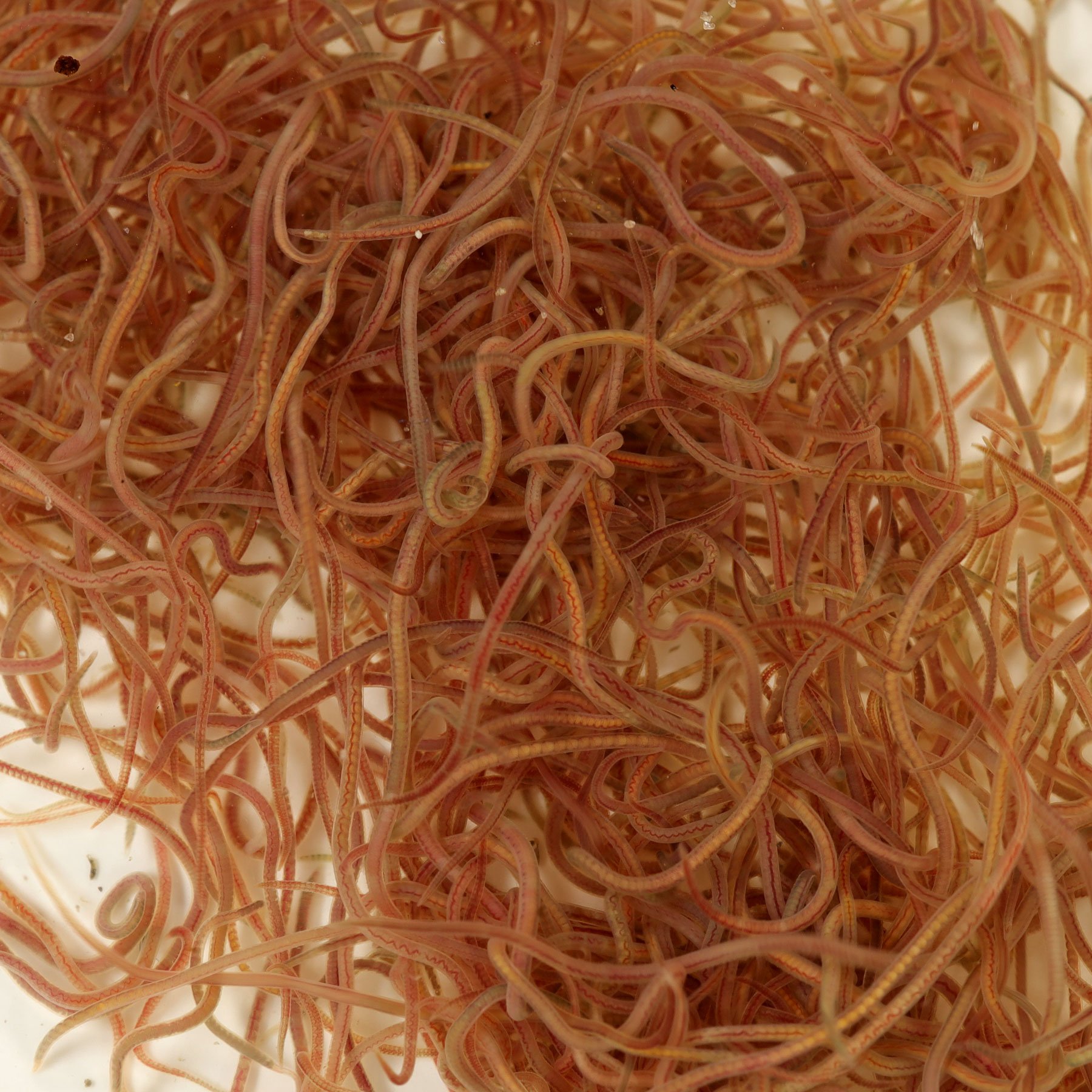 Distribution
Asia, Europe, North America and as an introduced species in other regions.
Habitats
Ponds, swamps, bogs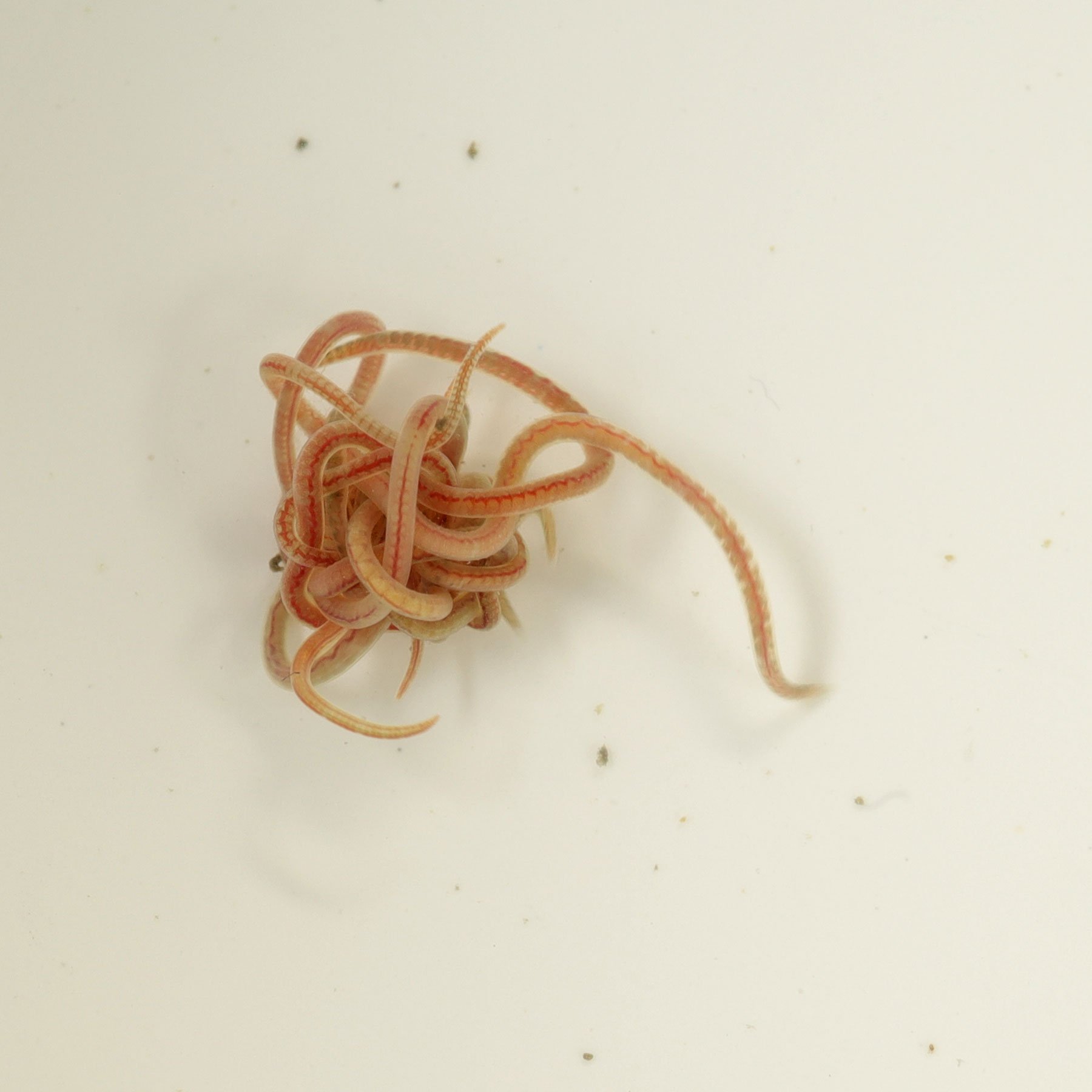 Size
The Blackworm can grow up to 10 inches long, but is said to remain much smaller in captivity.
Food
Detritus, microorganisms